From our sponsors: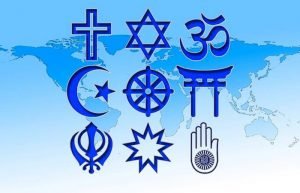 International Holiday Festival
December 9, 2017
7:30 p.m. | $30 General; $25 seniors; $15 students | All Ages
More info: events.marylhurst.edu
St. Anne's Chapel, Marylhurst University
17600 Pacific Highway (Hwy 43)
Marylhurst, OR 97036
International Holiday Festival featuring Handel's Messiah, Marylhurst Chamber Choir, Shabâvâ Ensemble, and members of the Portland Chamber Orchestra!
Nicole Greenidge Joseph, soprano
Hannah Penn, mezzo soprano
Daniel Buchanan, tenor
Charles Stanton, baritone
Maestro Yaacov Bergman, conductor & music director
Marylhurst Chamber Choir is proud to collaborate with Portland Chamber Orchestra, conducted by Maestro Yaacov Bergman, in this performance of Handel's dramatic and immortal classic, Messiah. The program also features music of many languages, faiths and cultures to celebrate and unite our diverse community.
Program highlights:
Sandström's Lo, How a Rose E'er Blooming
(Marylhurst Chamber Choir)
Une Autre Chance French/Moroccan song
Kurdish Medley
Morenika Spanish/Ladino folk song
1001 Nights
(Shabâvâ Ensemble)
and excerpts of Handel's Messiah