From our sponsors: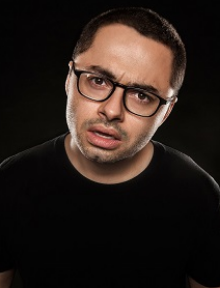 Joe Mande
December 1-2, 2017
7:30pm & 10 pm
$25 | 21+
More info: heliumcomedy.com
Helium Comedy Club
1510 SE 9th Ave, Portland, OR 97214
(888) 643-8669
Comedian/writer Joe Mande wrote for three seasons on the popular NBC show PARKS AND RECREATION and most recently wrote on the critically acclaimed Netflix series, MASTER OF NONE. His other writing credits include KROLL SHOW for Comedy Central. As an actor, he has been on PARKS AND REC, BROOKLYN NINE-NINE, and MODERN FAMILY. He has been the featured comedian twice on CONAN and has had a half hour special on Comedy Central. Joe's first comedy album, BITCHFACE, was released by Greedhead Records and is available online.