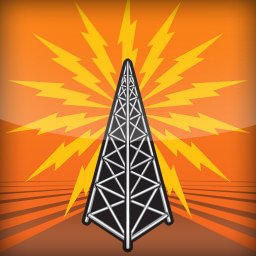 Pipeline is once again giving away many Portland event tickets this weekend including The Christmas Revels, X The Band, The Asleep at the Wheel & more.

————————————
Win Tickets ($59): Down The Rabbit Hole @ Arlene Schnitzer Concert Hall | Mythbusters, Netflix, Science, Pop Culture, Starring Kari Byron, Tory Belleci & Grant Imahara (November 17)
Down the Rabbit Hole starring Kari Byron, Tory Belleci and Grant Imahara Mythbusters alumni Kari Byron, Tory Belleci and Grant Imahara are coming off their widely successful launch of the White Rabbit Project on Netflix. Now the trio will hit the road using their scientific sleuth skills, as they head DOWN THE RABBIT HOLE to investigate weird and wonderful events from pop culture, science and history bringing their unique brand of spectacular popular science experimentation to a city near you. To win, comment on this post here.
————————————
Win Tickets ($20): Garcia Birthday Band @ The Goodfoot | Celebrating the Vast Repertoire of The Grateful Dead (November 18)
Garcia Birthday Band (GBB), is a group of veteran musicians interpreting and celebrating the vast repertoire of the late Jerry Garcia and The Grateful Dead. But this isn't a "tribute band!" Drawing upon years of individual and shared experience, these players are able to craft and transform these tunes into something fresh and original. Solid chops, tight arrangements and fine harmonies all contribute to the band's musical travels and explorations of one of the greatest and most diverse songbooks of all time. Always sure to raise the roof and keep the dance floor rocking, the band's quickly growing fan base finds the community spirit and kind vibes contagious. To win, comment on this post here.
————————————
Win Tickets ($60): Grammy Winners Asleep At The Wheel @ Aladdin Theater | Western Swing, Country, Americana (November 19)
Ray Benson founded Asleep at the Wheel in Paw Paw, West Virginia 46 years ago. Now based in Austin, the band holds 10 Grammy awards, 20 studio albums and 20 singles on the Billboard country charts. The Grammy Award-winning Still The King: Celebrating the Music of Bob Wills and His Texas Playboys is the band's most recent release (2015) and marks their third full-length Bob Wills tribute album. Featuring 22 acclaimed collaborations, the all-star line up includes legends such as Willie Nelson, Merle Haggard and George Strait and newcomers like The Avett Brothers, Amos Lee, Old Crow Medicine Show and many other fine talents. To win, comment on this post here.
————————————
Win Tickets ($40): Portland Cello Project celebrates 20 Years of OK Computer @ Revolution Hall | Classical Arrangements (November 24)
OK Computer is an album that yields infinite creative inspiration, and as such it will be performed in its entirety both nights, but in different ways reflecting the creative choices of the singers and cellists (some pieces instrumental one night and with vocals the other, for example). The album will be contrasted in true Cello Project fashion with a unique assortment of complementary classical music arranged by Cello Project members Diane Chaplin and Kevin Jackson. To win, comment on this post here.
————————————
Win Tickets ($70): The Broken Crowns Tour featuring Matisyahu, Common Kings & Orphan @ Crystal Ballroom | Reggae, Hip Hop, Rock (November 24)
When Matisyahu first started touring to packed clubs more than eleven years ago, it was prior to the release of Live at Stubbs, the now Gold record, and prior to that record's single "King without a Crown" reaching #1 on the alternative rock radio charts. His performances were a raw expression of his spirituality at that time and were supported by musicians who played a foundation of roots reggae augmented by the energy of a rock trio. To win, comment on this post here.
————————————
Win Tickets ($69): Tori Amos – Native Invader Tour @ Hult Center for the Performing Arts | Portland 2017 Thanksgiving Weekend, Alternative Rock, Electronica, Piano Rock (November 25)
Tori Amos is one of the most successful, prolific and influential artists of her generation. Native Invader is Tori's fifteenth studio album, following 2014's Unrepentant Geraldines – her eighth Billboard Top 10 album — and will be made available in various physical and digital configurations, as well as vinyl later this fall. The physical CD package will be available in standard as well as deluxe offerings; the latter includes a hardcover book and two bonus tracks. To win, comment on this post here.
————————————
Win Tickets ($90): Portland Holiday Tradition The Christmas Revels: Nordic Lights @ St. Mary's Academy | Music, Dance, Life-size Puppets & More! (December 15-18)
The Christmas Revels Nordic Lights, a Celebration of the Winter Solstice is a mythic journey into the music, dance and traditions of Finland, Sweden, Norway, Denmark & Iceland. Enjoy Revels well known favorite traditions- Morris Dancing, life-size puppets, Children's Chorus, audience sing-alongs and a hilarious Mummers Play! To win, comment on this post here.
————————————
Win Tickets ($70): X The Band @ Crystal Ballroom | Rock, Punk Rock (December 28)
Three decades after the inception of X, one thing is clear: X was not only one of the most influential bands to crash out of the punk movement of the late ' 70s, but the band' s music continues to be sonically groundbreaking today. Songs written during the group' s inception are as relevant and inventive today as they were in 1977. To win, comment on this post there.
————————————
Note: People who enter our contests are subscribed to our weekly Thursday events newsletter. You can unsubscribe any time. We do not give your email or info to any third party unless needed to collect tickets or prizes when you have won a contest.
————————————
Our Portland Events App for PDX Pipeline is now available for iPhones, Android phones and iPads!
Now, you can have all of the great Portland events from our website in the palm of your hand when you're out on the town.
Download the App for iPhone here
Download the App for Android here
–————————————
—————————————————–