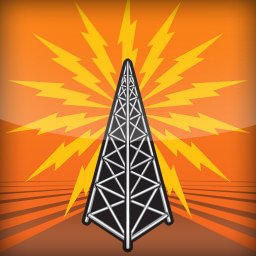 Pipeline is once again giving away many Portland event tickets this weekend including Sam Bush, Power Breakfast, The Devil Makes Three & more.

————————————
Win Tickets ($59): The Devil Makes Three @ Crystal Ballroom | w/ Scott H. Biram & Ditrani Brothers, Bluegrass, Folk, Blues (November 10)
"There's a road that goes out of every town. All you've got to do is get on it," Pete Bernhard says. The guitarist/singer and his cohorts in the raw and raucous trio The Devil Makes Three have found their way onto that road numerous times since they first left their picaresque rural hometown of Brattleboro, Vermont. Back then, they had no idea it would lead them to such auspicious destinations as the Newport Folk and Austin City Limits Festivals, Bonnaroo and Lollapalooza, and on tours with Willie Nelson, Emmylou Harris and Rodney Crowell and Trampled By Turtles. Along the way, they drew numerous accolades from a growing fan base and press alike. To win, comment on this post here.
————————————
Win Tickets ($50): Alejandro Escovedo and The Burn Something Beautiful Band @ Aladdin Theater | Roots Rock, Americana (November 10)
Renowned songwriter, singer, true believer, Alejandro Escovedo released Burn Something Beautiful on October 28th, 2016 via Fantasy Records. The new album, Escovedo's first solo endeavor since 2012's highly acclaimed Big Station, is in actuality, a highly collaborative affair. Teaming with Peter Buck (R.E.M.) and Scott McCaughey (The Minus 5) to co-write the album's songs, Escovedo also enlisted the pair to act as the project's producers. To win, comment on this post here.
————————————
Win Tickets ($70): Rose City Rollers @ Oaks Park | High Rollers vs. Cherry City, Wreckers & Rosebuds (November 10-12)
Don't miss the High Rollers taking on Salem's Cherry City Panty Raiders and more! To win, comment on this post here.
————————————
Win Tickets ($30): Portland Youth Philharmonic Presents Beethoven's 5th @ Arlene Schnitzer Concert Hall | Promo / Coupon Code for BOGO, One of Music's Most Majestic Experiences (November 11)
Hearing is believing! Get swept up in one of music's most powerful and majestic experiences: Beethoven's 5th. Share the passion of PYP, Portland's locally-grown orchestra since 1924, on this epic journey. An historic Dvořák overture and a virtuosic piano concerto by Chopin, performed by Natalie Tan (winner of PYP's Piano Concerto Competition), round out this astonishing program. To win, comment on this post here.
————————————
Win Tickets ($40): Miz Kitty's Parlour Vaudeville Show @ Mission Theater | Juggling, Dance, Music, Comedy, Thrills, Surprises (November 11)
Miz Kitty & Friends continue the 16th season celebration! Join us Saturday, November 11th for Juggling, Dance, Music, Comedy, Thrills & Surprises!! To win, comment on this post here.
————————————
Win Tickets ($20): JUJUBA 15th Year Anniversary Show @ The Goodfoot | Full Horn Section, Rubbery Bass, Intricate Percussion (November 11)
15 years and hundreds of shows later, Jujuba continues to whip crowds into a dancing frenzy with their explosive live shows. Led by master talking drummer, Nojeem Lasisi (King Sunny Ade), the ten piece band straddles the line between Afrobeat and juju. A full horn line, rubbery bass and intricate percussion breaks combine to make Jujuba shows a can't miss good time. To win, comment on this post here.
————————————
Win Tickets ($70): Grammy Award-Winning multi-instrumentalist Sam Bush @ Aladdin Theater | Americana, Bluegrass, Newgrass (November 11)
If joy were a person, he'd bring both peace and frenzy. He'd be full of music, light, and energy that soothes even as it stirs us up. Eyes closed, wire-rim glasses in place, mandolin pressed against his ribs, joy would be Sam Bush on a stage. To win, comment on this post here.
————————————
Win Tickets ($60): St. Johns Metaphysical Fair + Gallery Reading @ Vision8Studio | Connect With Loved Ones Who Have Passed On with Psychic Mediums Seth Michael and Sharon Lewis (November 11)
This intimate Gallery Reading with Psychic Mediums Seth Michael and Sharon Lewis is only for 28 seats! Tickets are $30 each and doors open at 7:15 p.m. on November 11th. Join us for this special night of hearing from Spirit and connecting with loved ones. To win, comment on this post here.
————————————
Win Tickets ($80): Gin Blossoms @ Aladdin Theater | Celebrating the 25th Anniversary of New Miserable Experience, Rock (November 12)
In the late 80's, Gin Blossoms started to grow a huge following as the #1 local music draw in Phoenix and certainly were the hometown heroes of their favorite hang, Tempe, Arizona. To win, comment on this post here.
————————————
Win Tickets ($50): Hayes Carll @ Aladdin Theater | w/ The Band of Heathens, Country Folk (November 15)
It's been a while since my last album by some measurements of time. Not "history of the universe time", or "getting a bill through congress time", but in the lives of dogs and recording artists, five years and fifty-three days is only a little less than an eternity. To win, comment on this post here.
————————————
Win Tickets ($90): November Power Breakfast: Women in Leadership @ Sentinel Hotel | Chandra Brown, President, Green Endeavor; Maria Pope, CEO of PGE; Vanessa Sturgeon, President and CEO of TMT Development (November 16)
Join us for our November Power Breakfast! Network with Portland's elite business crowd and hear from three incredible women leaders in our community as we discuss what it means to make a difference and how to leave a legacy. Prepare for a morning of empowerment! To win, comment on this post here.
————————————
Win Tickets ($70): Comedian Paula Poundstone – Late Show! @ Aladdin Theater | Wait Wait …. Don't Tell Me, Stand Up Comedy (November 17)
Heralded as one of our country's foremost comics, Paula Poundstone's quick-thinking, unscripted approach to comedy makes for a perfect fit as a regular panelist on NPR's #1 show, the screwball weekly news quiz show WAIT WAIT…DON'T TELL ME! where she holds the record for game losses. "The others cheat," she says magnanimously, "you wouldn't think NPR would put up with that." To win, comment on this post here.
————————————
Win Tickets ($69): Tori Amos – Native Invader Tour @ Hult Center for the Performing Arts | Portland 2017 Thanksgiving Weekend, Alternative Rock, Electronica, Piano Rock (November 25)
Tori Amos is one of the most successful, prolific and influential artists of her generation. Native Invader is Tori's fifteenth studio album, following 2014's Unrepentant Geraldines – her eighth Billboard Top 10 album — and will be made available in various physical and digital configurations, as well as vinyl later this fall. The physical CD package will be available in standard as well as deluxe offerings; the latter includes a hardcover book and two bonus tracks. To win, comment on this post here.
————————————
Win Tickets ($90): Portland Holiday Tradition The Christmas Revels: Nordic Lights @ St. Mary's Academy | Music, Dance, Life-size Puppets & More! (December 15-18)
The Christmas Revels Nordic Lights, a Celebration of the Winter Solstice is a mythic journey into the music, dance and traditions of Finland, Sweden, Norway, Denmark & Iceland. Enjoy Revels well known favorite traditions- Morris Dancing, life-size puppets, Children's Chorus, audience sing-alongs and a hilarious Mummers Play! To win, comment on this post here.
————————————
Win Tickets ($70): X The Band @ Crystal Ballroom | Rock, Punk Rock (December 28)
Three decades after the inception of X, one thing is clear: X was not only one of the most influential bands to crash out of the punk movement of the late ' 70s, but the band' s music continues to be sonically groundbreaking today. Songs written during the group' s inception are as relevant and inventive today as they were in 1977. To win, comment on this post there.
————————————
Note: People who enter our contests are subscribed to our weekly Thursday events newsletter. You can unsubscribe any time. We do not give your email or info to any third party unless needed to collect tickets or prizes when you have won a contest.
————————————
Our Portland Events App for PDX Pipeline is now available for iPhones, Android phones and iPads!
Now, you can have all of the great Portland events from our website in the palm of your hand when you're out on the town.
Download the App for iPhone here
Download the App for Android here
–————————————
—————————————————–