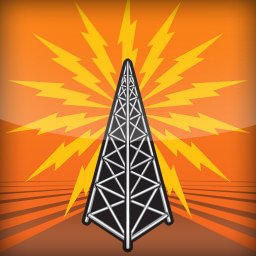 Pipeline is once again giving away many Portland event tickets this weekend including Southern Culture, Power Breakfast, Nahko & more.

————————————
Win Tickets: Jimmy Russell's Party City 2034 Album Release @ The Goodfoot | Funk, Blues, Soul, Psychedelic Rock (November 4)
Boy howdy, this oughta by fun! Jimmy Russell, incendiary lead guitarist of The Quick and Easy Boys, brings his eponymous dance band to the lounge to celebrate their newest release. Steeped in funk, blues, psychedelic rock and soul, PC2034 features some of PDX's finest musicians. If you're looking for judgment-free party times in a room full of kind folk, look no further! To win, comment on this post here.
————————————
Win Tickets ($85): Leo Kottke @ Aladdin Theater | American Folk, New Acoustic (November 4)
Acoustic guitarist Leo Kottke was born in Athens, Georgia, but left town after a year and a half. Raised in 12 different states, he absorbed a variety of musical influences as a child, flirting with both violin and trombone, before abandoning Stravinsky for the guitar at age 11. To win, comment on this post here.
————————————
Win Tickets ($25): Sitka Art Invitational @ World Forestry Center | Showcasing 140 NW Artists, Featuring 350+ Works of Sculpture, Ceramic, Paintings, Metalwork, Glass & More! (November 4-5)
Experience nature-inspired artwork in a variety of mediums and interpretations. Our 24th annual Art Invitational will showcase 350+ works of sculpture, ceramics, paintings, metalwork, glass, fiber arts, book arts and prints, by more than 140 Northwest artists. Sales are shared 50/50 which helps support the Northwest art community as well as Sitka's Workshop and Residency Programs. To win, comment on this post here.
————————————
Win Tickets ($34): An evening with Hiss Golden Messenger @ Aladdin Theater | Indie Folk, Blues, Alternative Country (November 5)
Hallelujah Anyhow is the latest studio album from Hiss Golden Messenger, out September 22 worldwide on Merge Records. Its ten new songs, penned by HGM principal M.C. Taylor, were recorded with Brad Cook, Phil Cook, Chris Boerner, Josh Kaufman, Darren Jessee, Michael Lewis, and Scott Hirsch. Alexandra Sauser-Monnig, Tift Merritt, Skylar Gudasz, Tamisha Waden, Mac McCaughan, and John Paul White provided vocal harmonies. To win, comment on this post here.
————————————
Win Tickets ($40): Ted Leo and the Pharmacists @ Revolution Hall | Punk Rock, Power Pop, Indie (November 6)
Ted Leo is one of the finest songwriters of our generation, even if it's not entirely clear what generation that is. Starting in New York Hardcore with Citizen's Arrest, making the '90s safe for power-pop and Weller-esque hair with Chisel, then singing our turbulent lives like we were smarter than we were with The Pharmacists, and most recently providing equal parts sweetness and solace with Aimee Mann as The Both, Ted never let us down. And now, seven years after The Brutalist Bricks, he has a new solo album. And it's wonderful. To win, comment on this post here.
————————————
Win Tickets ($70): Nahko – My Name Is Bear @ Crystal Ballroom | w/ 1,000 Fuegos and Christina Holmes (November 7)
In news that will make his loyal fans and followers clap their hands with glee, acclaimed artist Nahko of Medicine for the People has announced the much anticipated release of his first solo album, My Name Is Bear, on October 20th, 2017. To win, comment on this post here.
————————————
Win Tickets ($50): Southern Culture on the Skids @ Aladdin Theater | Alternative Rock, Neo-psychedelia, Surf Rock (November 7)
Southern Culture On The Skids has been spreading the rock and roll gospel since since they formed in Chapel Hill, NC in1983. Guitarist/singer Rick Miller, drummer Dave Hartman and bassist/singer/heartbreaker Mary Huff, play a greasy mix of surf, rockabilly, R&B and country-fried garage with a side of psych, all the while driving fans into ecstatic, sweat-drenched paroxysms of joy. To win, comment on this post here.
————————————
Win Tickets ($60): Roger Clyne & The Peacemakers @ Mission Theater | "The Springsteen of the Southwest," Rock, w/ Moorea Masa (November 8 & 9)
Hailed as one of the most exciting live acts on the road today, Roger Clyne & The Peacemakers are musical beacons of the Southwest fueled by witty and insightful lyrics, crunching guitar riffs, a dynamic rhythm section and tequila. RCPM are the only act to release seven consecutive studio albums to land on the top 10 of Billboard's Internet Sales Chart, two at No. 1, all released on a 100% independent record label. To win, comment on this post here.
————————————
Win Tickets ($60): Emily Saliers @ Aladdin Theater | Member of Indigo Girls, Folk Rock, Guitar, Banjo (November 9)
Thirty years into one of the most storied careers in popular music, Emily Saliers decided to record her debut album. To win, comment on this post here.
————————————
Win Tickets ($32): LOFI @ WORDSTOCK Variety Show Benefit @ Winningstad Theatre | Music, Comedy, Video, Weird Stuff, Raucous Readings (November 10)
A direct descendant of entertainment powerhouse The New Shit Show, LOFI is packed with Portland favorite performers in a highly entertaining variety show that features regular segments that include comedy, music, stories, poetry, video, and weird stuff. To win, comment on this post here.
————————————
Win Tickets ($60): St. Johns Metaphysical Fair + Gallery Reading @ Vision8Studio | Connect With Loved Ones Who Have Passed On with Psychic Mediums Seth Michael and Sharon Lewis (November 11)
This intimate Gallery Reading with Psychic Mediums Seth Michael and Sharon Lewis is only for 28 seats! Tickets are $30 each and doors open at 7:15 p.m. on November 11th. Join us for this special night of hearing from Spirit and connecting with loved ones. To win, comment on this post here.
————————————
Win Tickets ($90): November Power Breakfast: Women in Leadership @ Sentinel Hotel | Chandra Brown, President, Green Endeavor; Maria Pope, CEO of PGE; Vanessa Sturgeon, President and CEO of TMT Development (November 16)
Join us for our November Power Breakfast! Network with Portland's elite business crowd and hear from three incredible women leaders in our community as we discuss what it means to make a difference and how to leave a legacy. Prepare for a morning of empowerment! To win, comment on this post here.
————————————
Win Tickets ($69): Tori Amos – Native Invader Tour @ Hult Center for the Performing Arts | Portland 2017 Thanksgiving Weekend, Alternative Rock, Electronica, Piano Rock (November 25)
Tori Amos is one of the most successful, prolific and influential artists of her generation. Native Invader is Tori's fifteenth studio album, following 2014's Unrepentant Geraldines – her eighth Billboard Top 10 album — and will be made available in various physical and digital configurations, as well as vinyl later this fall. The physical CD package will be available in standard as well as deluxe offerings; the latter includes a hardcover book and two bonus tracks. To win, comment on this post here.
————————————
Win Tickets ($90): Portland Holiday Tradition The Christmas Revels: Nordic Lights @ St. Mary's Academy | Music, Dance, Life-size Puppets & More! (December 15-18)
The Christmas Revels Nordic Lights, a Celebration of the Winter Solstice is a mythic journey into the music, dance and traditions of Finland, Sweden, Norway, Denmark & Iceland. Enjoy Revels well known favorite traditions- Morris Dancing, life-size puppets, Children's Chorus, audience sing-alongs and a hilarious Mummers Play! To win, comment on this post here.
————————————
Note: People who enter our contests are subscribed to our weekly Thursday events newsletter. You can unsubscribe any time. We do not give your email or info to any third party unless needed to collect tickets or prizes when you have won a contest.
————————————
Our Portland Events App for PDX Pipeline is now available for iPhones, Android phones and iPads!
Now, you can have all of the great Portland events from our website in the palm of your hand when you're out on the town.
Download the App for iPhone here
Download the App for Android here
–————————————
—————————————————–