From our sponsors: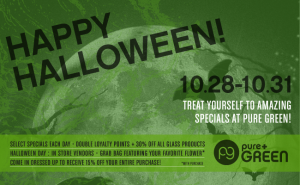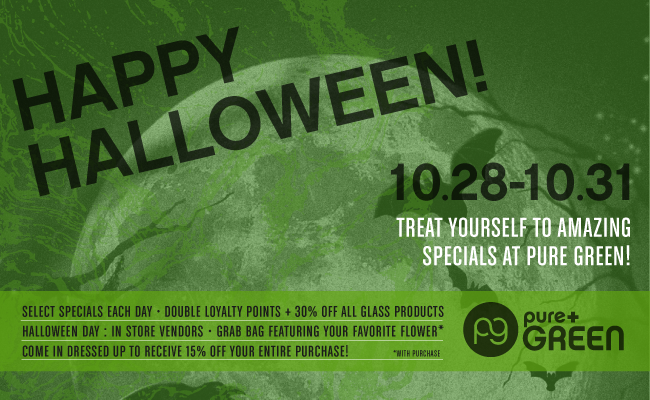 Happy Halloween w/ Pure Green
October 28-31, 2017
Mon-Sat 10am-10pm
Sun 11am-8pm
21+
More info: puregreenpdx.com
Pure Green
3738 NE Sandy Blvd., Portland, OR
Treat yourself to amazing specials at Pure Green this Saturday Oct. 28 – Tuesday Oct 31! We will have select specials each day, double loyalty points + 30% off all glass products. On Halloween Day enjoy grab bags of flower from your favorite farmers: 7 Points, Ten Four Farms, & Phyre Craft Cannabis (with purchase), in-store vendors, & treats galore! Plus if you come in dressed up you will receive 15% off your entire purchase!
About Pure Green
Pure Green is a community focused retail cannabis store centrally located in the heart of Northeast Portland. They are proud to be among the leaders of Oregon's cannabis movement and believe in the value of cultivating community. Pure Green provides both OMMP patients and recreational customers high-grade cannabis products and unparalleled customer service.
Pure Green founders Matt & Meghan Walstatter are advocates for Oregon's cannabis community as well as the end of federal marijuana prohibition. They believe that through responsible business practices the cannabis industry will foster a new era of thriving economic development.