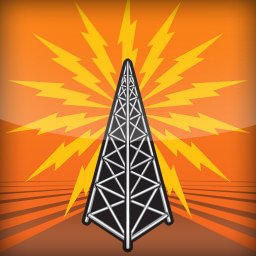 Pipeline is once again giving away many Portland event tickets this weekend including 80sHalloween, Paula Cole, Local'd & more.

————————————
Win Free Order! ($25): Support Local Products & Your Community w/ LOCAL'd | Home Delivery, Supporting Local Charities
Through a unique blend of social media marketing techniques, brand awareness events, paired with home delivery, companies, including Berg Bites, Pinkleton's Curious Caramel Corn and Oregon Bark are building their own, fledgling brands to new customers. To win, comment on this post here.
————————————
Win Tickets ($34): 80s Video Dance Attack's MONSTER 2-Floor Halloween Party @ Downtown Portland's Crystal Ballroom | Legendary Costume Contest, Spooky Decorations, Tons of Lights (October 27)
The 80s Video Dance Attack Halloween Party returns to haunt BOTH floors of the Crystal Ballroom! To win, comment on this post here.
————————————
Win Tickets: Get on up w/ Takimba & Saucy – Monster Mashup @ The Goodfoot | Portland Halloween Party (October 28)
TAKIMBA and a DJ saucy will be mixing up Mashups Remixes and Rarities from all your favorite Groovy Ghoulies including James Brown, Prince, Stevie, Michael, George Clinton and more. To win, comment on this post here.
————————————
Win Tickets ($50): Bollywood Horror XV Halloween Costume Dance Party w/ DJs Anjali and The Kid @ The Analog Theater | Costume Contest, Splinter Dance Company, Fusion Bellydance & More! (October 28)
Featuring Bollywood dance performances from Splinter Dance Company from Seattle, Bollywood-influenced fusion bellydance from Sasha Khetarpal-Vasser and bhangra performances from DJ Anjali and the Gulabi Gang.Bollywood Horror XV will feature tarot readings from "desi witch" Kirin Bhatti; she will lift the veil to the other world and offer intuitive readings to shine a light on your soul's true desires. To win, comment on this post here.
————————————
Win Tickets ($40): BridgePort Brewing's 2017 HoptoberFest PDX | Birthday Cake, Oktoberfest-style Festival, Patio, DJ, Photo Booth (October 28)
It's the BridgePort Original IPA's 21st Birthday! BridgePort's HoptoberFest PDX will be a hop-tastic celebration of all things hops, two new beer releases, and more! Guests of BridgePort Brewing's HoptoberFest PDX can expect to find an Oktoberfest-style beer fest on the original craft brewery's patio (tented in case of inclement weather), a DJ, photo booth, and more. To win, comment on this post here.
————————————
Win Tickets ($80): Phantom PDX Halloween @ The Redd in SE Portland | Costume Contest, Promo/Discount Code, 3 Stages, Party Bus, Silent Disco, Art, Food Carts & More on an Entire City Block! (October 28)
With a diverse mix of music and hallowed experiences: Phantom is the premier Halloween WAREHOUSE party in PDX! New venue in the Central Eastside Industrial District: The Redd on Salmon, sits on an entire SE city block, giving us more creative space than ever before. To win. comment on this post here.
————————————
Win Tickets ($44): Revolution Hall and Pickathon Present Billy Strings / Trout Steak Revival / Whiskey Shivers | Bluegrass, Acoustic, Americana (October 28)
Whether sharing stages with acoustic music royalty, crisscrossing the nation playing as a solo artist or performing high-energy, jaw-dropping sets at festivals, the reaction to Billy Strings tends to come in two varieties: "Who is this guy?" and "That kid can play!" To win, comment on this post here.
————————————
Win Tickets ($70): Paula Cole @ Aladdin Theater | Pop, Rock (October 28)
More beautiful than ever, in a twenty-plus-year-career, Paula Cole releases Ballads, a twenty-song collection of American jazz and folk classics from the 1930's to the 1960's. It is dedicated to her father, Jim Cole. To win, comment on this post here.
————————————
Win Tickets ($80): Silversun Pickups @ Crystal Ballroom | w/ Minus The Bear, Alternative Rock (November 1)
Silversun Pickups' first new album in more than three years, BETTER NATURE sees the Silverlake, CA-based band partnering once again with producer Jacknife Lee (U2, Two Door Cinema Club, Crystal Castles), with whom they so successfully collaborated on 2012's visionary NECK OF THE WOODS. Songs like "Friendly Fires" and "Cradle (Better Nature)" were created and crafted in Lee's Topanga studio, the band building out organically from Aubert's spare songwriting demos. The result is fluid and freewheeling, "oozy," in Aubert's words, with heavily cranked guitars, propulsive rhythms, and seemingly infinite textures. To win, comment on this post here.
————————————
Win Ticket ($40): Frankie Ballard @ Aladdin Theater | Country, w/ McKenna Faith (November 2)
When Frankie Ballard was growing up in Battle Creek, Michigan, his father played him one classic album over and over again: Marty Robbins' Gunfighter Ballads and Trail Songs, featuring Robbins' signature hit "El Paso." Now Ballard, a quick-draw guitarist and rough-hewn singer, has cut his own metaphorical gunfighter album, decamping from Nashville to a gritty El Paso studio to record the follow-up to his 2014 breakout Sunshine & Whiskey. To win, comment on this post here.
————————————
Win Tickets ($36): Portland Story Theater: URBAN TELLERS Special Edition: Immigrants and Refugees @ The Fremont | Featuring Real & True Stories, Live Music (November 2-3)
Portland Story Theater is thrilled to be creating a very special edition of Urban Tellers®, featuring the real, true stories of immigrants and refugees now living in Portland, Oregon. Our goal is to address the 'othering' that has escalated in our country by humanizing and building connection within our own urban community. We are very excited to have the real, true stories of people originally from Palestine, Ecuador, Indonesia, Venzuvela, Chile, and Ghana telling their real, true stories. Connect to the heart and soul of Portland. To win, follow Portland Story Theater on Instagram here.
————————————
Win Tickets ($40): HUMP! Film Festival @ Revolution Hall | The Pacific Northwest's Biggest & Best Amateur-produced Porn Festival (November 2-4, 9-11)
The HUMP! Film Festival has been bringing audiences a new kind of porn since 2005. The festival features short dirty movies—each less than five minutes—all created by people who aren't porn stars but want to be one for a weekend. To win, comment on this post here.
————————————
Win Tickets ($32): LOFI @ WORDSTOCK Variety Show Benefit @ Winningstad Theatre | Music, Comedy, Video, Weird Stuff, Raucous Readings (November 10)
A direct descendant of entertainment powerhouse The New Shit Show, LOFI is packed with Portland favorite performers in a highly entertaining variety show that features regular segments that include comedy, music, stories, poetry, video, and weird stuff. To win, comment on this post here.
————————————
Win Tickets ($69): Tori Amos – Native Invader Tour @ Hult Center for the Performing Arts | Portland 2017 Thanksgiving Weekend, Alternative Rock, Electronica, Piano Rock (November 25)
Tori Amos is one of the most successful, prolific and influential artists of her generation. Native Invader is Tori's fifteenth studio album, following 2014's Unrepentant Geraldines – her eighth Billboard Top 10 album — and will be made available in various physical and digital configurations, as well as vinyl later this fall. The physical CD package will be available in standard as well as deluxe offerings; the latter includes a hardcover book and two bonus tracks. To win, comment on this post here.
————————————
Note: People who enter our contests are subscribed to our weekly Thursday events newsletter. You can unsubscribe any time. We do not give your email or info to any third party unless needed to collect tickets or prizes when you have won a contest.
————————————
Our Portland Events App for PDX Pipeline is now available for iPhones, Android phones and iPads!
Now, you can have all of the great Portland events from our website in the palm of your hand when you're out on the town.
Download the App for iPhone here
Download the App for Android here
–————————————
—————————————————–