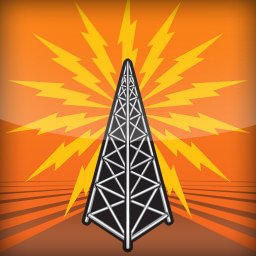 Pipeline is once again giving away many Portland event tickets this weekend including Phantom PDX Halloween, Tori Amos, Said the Whale & more.

————————————
Win Tickets: Grateful Bluegrass Boys @ The Goodfoot | Traditional Bluegrass Versions of Classic Rock Favorites! (October 19)
Grateful Bluegrass Boys is a string band that plays traditional Bluegrass versions of Classic Rock favorites from bands such as the Grateful Dead, Bob Dylan, Van Morrison, The Eagles, Rolling Stones and more. To win, comment on this post here.
————————————
Win Tickets ($70): Up and Vanished Live Podcast Recording @ Revolution Hall | Featuring An Exclusive Season 1 Audio & Video Experience + Live Q&A! (October 20)
Experience the hit podcast Up and Vanished in it's first ever live tour! Host, Payne Lindsey, will reveal never before seen footage and exclusive audio from his 2 year investigation into the disappearance of Tara Grinstead; revisiting the untold stories of season 1, and revealing new evidence and theories on the case. Plus, a live audience Q&A with Lindsey and other Up and Vanished contributors! To win, comment on this post here.
————————————
Win Tickets ($20): McTuff @ The Goodfoot | Funk, Featuring Will Bernard, Skerik, Tarik Abouzied (October 21)
Led by Joe Doria, an absolute beast on the Hammond organ and one the West's finest keyboardists, Seattle's McTuff embarks on an instrumental journey that's heavy on the funky grease and not afraid to push new boundaries. To win, comment on this post here.
————————————
Win Tickets ($30): Said The Whale @ Lola's Room | w/ Melville, Indie Rock, Folk (October 23)
Vancouver's Said The Whale has been on a steady upward trajectory for the past six years, as relentless touring and a prolific string of releases have led to successes including a JUNO Award in 2011 for New Group of the Year and nationally charting singles. In 2013, the tireless five-piece – which includes dual songwriters Tyler Bancroft and Ben Worcester, drummer Spencer Schoening, keyboardist Jaycelyn Brown and bassist Nathan Shaw – will continue to break down doors by releasing its most adventurous and hook-filled batch of songs yet. To win, comment on this post here.
————————————
Win Tickets ($44): The Steel Wheels @ Mission Theater | American Roots Music, Folk (October 25)
What sets The Steel Wheels from the Blue Ridge Mountains of Virginia apart from many bands is the combination of their stellar instrumentals, accentuated by the one of a kind lead vocal of Wagler, and keenly supported by strong harmonies. Eric Brubaker on fiddle, Jay Lapp on mandolin, and Brian Dickel on bass weave in and out intricately throughout this record, painting vivid imagery which flows effortlessly, just teasing the lyrics enough to allow them to resonate within you. – Country Standard Time To win, comment on this post here.
————————————
Win Tickets ($80): The Jesus and Mary Chain @ Crystal Ballroom | Scottish Alternative Rock (October 25)
The Stooges, the Ramones, Einstürzende Neubauten, The Shangri-Las: an eclectic range of influences for sure, and one that inspired brothers Jim and William Reid as The Jesus and Mary Chain emerged from Lanarkshire, Scotland, to become one of the most influential bands of their era. To win, comment on this post here.
————————————
Win Tickets ($90): Portland Business Journal presents October Power Breakfast @ Sentinel Hotel | Featuring Adidas President Mark King (October 26)
In 2014 Mark King stepped into the role as president of Adidas North America pin pointing the impressive shift in the company. He led the Adidas turnaround in North America, driving market share growth and creating a new energy for the business and culture. To win, comment on this post here.
————————————
Win Tickets ($36): 7 Deadly Sins: The Lust Show 2.0! @ Mission Theater | Wickedly True Stories (October 26)
Coming up next on the 7 Deadly Sins stage: Grab that object of your desire, choose an easy-to-remember safe word, and come get your freak on as five absurdly talented storytellers tell sexy true stories of everybody's favorite sin: Lust! To win, comment on this post here.
————————————
Win Tickets ($50): Bollywood Horror XV Halloween Costume Dance Party w/ DJs Anjali and The Kid @ The Analog Theater | Costume Contest, Splinter Dance Company, Fusion Bellydance & More! (October 28)
Featuring Bollywood dance performances from Splinter Dance Company from Seattle, Bollywood-influenced fusion bellydance from Sasha Khetarpal-Vasser and bhangra performances from DJ Anjali and the Gulabi Gang.Bollywood Horror XV will feature tarot readings from "desi witch" Kirin Bhatti; she will lift the veil to the other world and offer intuitive readings to shine a light on your soul's true desires. To win, comment on this post here.
————————————
Win Tickets ($80): Phantom PDX Halloween @ The Redd in SE Portland | Costume Contest, Promo/Discount Code, 3 Stages, Party Bus, Silent Disco, Art, Food Carts & More on an Entire City Block! (October 28)
With a diverse mix of music and hallowed experiences: Phantom is the premier Halloween WAREHOUSE party in PDX! New venue in the Central Eastside Industrial District: The Redd on Salmon, sits on an entire SE city block, giving us more creative space than ever before. To win. comment on this post here.
————————————
Win Tickets ($40): BridgePort Brewing's 2017 HoptoberFest PDX | Birthday Cake, Oktoberfest-style Festival, Patio, DJ, Photo Booth (October 28)
It's the BridgePort Original IPA's 21st Birthday! BridgePort's HoptoberFest PDX will be a hop-tastic celebration of all things hops, two new beer releases, and more! Guests of BridgePort Brewing's HoptoberFest PDX can expect to find an Oktoberfest-style beer fest on the original craft brewery's patio (tented in case of inclement weather), a DJ, photo booth, and more. To win, comment on this post here.
————————————
Win Tickets ($62): Cat Videos Live @ Aladdin Theater | Benefit for Local Charities, Comedy (October 29)
Cat Videos Live! is a feline film, cat comedy event and social gathering for all ages. Cat Videos Live! provides a genuine atmosphere for animal lovers to experience the cat video phenomenon –together. Cat Videos Live! and CatVideos.com have partnered to bring exclusive content to the big screen. In addition, Cat Videos Live! is a forum for cat video creators to showcase their cats. To win, comment on this post here.
————————————
Win Tickets ($36): Portland Story Theater: URBAN TELLERS Special Edition: Immigrants and Refugees @ The Fremont | Featuring Real & True Stories, Live Music (November 2-3)
Portland Story Theater is thrilled to be creating a very special edition of Urban Tellers®, featuring the real, true stories of immigrants and refugees now living in Portland, Oregon. Our goal is to address the 'othering' that has escalated in our country by humanizing and building connection within our own urban community. We are very excited to have the real, true stories of people originally from Palestine, Ecuador, Indonesia, Venzuvela, Chile, and Ghana telling their real, true stories. Connect to the heart and soul of Portland. To win, follow Portland Story Theater on Instagram here.
————————————
Win Tickets ($69): Tori Amos – Native Invader Tour @ Hult Center for the Performing Arts | Portland 2017 Thanksgiving Weekend, Alternative Rock, Electronica, Piano Rock (November 25)
Tori Amos is one of the most successful, prolific and influential artists of her generation. Native Invader is Tori's fifteenth studio album, following 2014's Unrepentant Geraldines – her eighth Billboard Top 10 album — and will be made available in various physical and digital configurations, as well as vinyl later this fall. The physical CD package will be available in standard as well as deluxe offerings; the latter includes a hardcover book and two bonus tracks. To win, comment on this post here.
————————————
Note: People who enter our contests are subscribed to our weekly Thursday events newsletter. You can unsubscribe any time. We do not give your email or info to any third party unless needed to collect tickets or prizes when you have won a contest.
————————————
Our Portland Events App for PDX Pipeline is now available for iPhones, Android phones and iPads!
Now, you can have all of the great Portland events from our website in the palm of your hand when you're out on the town.
Download the App for iPhone here
Download the App for Android here
–————————————
—————————————————–