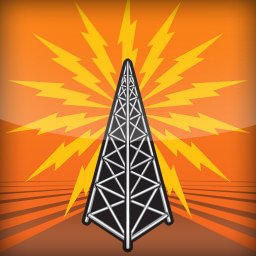 Pipeline is once again giving away many Portland event tickets this weekend including Haunted Corn Maze, Tori Amos, Heartbeat Silent Disco & more.

————————————
Win Tickets ($40): Portland Halloween Haunted Corn Maze @ Bella Organic Pumpkin Patch | Group Discounts, Terrifying Creatures, Bonfires (October 6-28)
Terrifying creatures stalk you as you make your way through the corn! Groups of 20 or more receive $2 off per person when you purchase your tickets in one transaction. Get your tickets online or at the farm! Oct 6-Oct 31 every Fri/Sat night at dark! Last ticket is sold at 10pm each night! To win, comment on this post here.
————————————
Win Tickets ($44): Sun Kil Moon @ Aladdin Theater | American Folk Rock, Indie, featuring Magik * Magik Orchestra and Josh Haden (October 13)
Common As Light And Love Are Red Valleys of Blood is the new release by Mark Kozelek's Sun Kil Moon. Released February 24, 2017 on Caldo Verde Records/Rough Trade, the double album was recorded in 2016 with drummer Steve Shelley. Sun Kil Moon will support the album this year with tours in Australia, New Zealand, Europe and The USA. To win, comment on this post here.
————————————
Win Tickets ($50): Marc Broussard @ Revolution Hall | Funk, Blues, R&B, Rock, Pop, w/ Carsie Blanton, Peter Aristone (October 13)
Marc Broussard is an artist with a unique gift of channeling the spirits of classic R&B, rock and soul into contemporary terms. This gift has been a matter of common knowledge since 2002, when Broussard released his debut album, Momentary Setback, which he recorded and released independently at age 20. To win, comment on this post here.
————————————
Win Tickets ($50): North Mississippi Allstars @ Revolution Hall | Southern Rock, Blues, Jam Band, Folk, w/ Leeroy Stagger (October 14)
North Mississippi Allstars are back with PRAYER FOR PEACE and couldn't we all use one of those right about now? Founded in 1996 by brothers Luther (guitar and vocals) and Cody Dickinson (drums, piano, synth bass, programming and vocals), the now venerable band are entering their second decade with what is unquestionably the most vital album of their brilliant career. Released by Sony Legacy, PRAYER FOR PEACE sees ‪North Mississippi Allstars continuing to think globally following 2013's Earth-shaking WORLD BOOGIE IS COMING. To win, comment on this post here.
————————————
Win Tickets ($35): Tropitaal A Desi-Latino Soundclash @ The Goodfoot | w/ Daniela Karina (October 14)
Resident DJs Anjali & The Incredible Kid combine their deep passions and deep crates from across the spectrum of Latin, Indian and Caribbean vibes. (We are not talking Salsa, but Reggaeton, Moombahton, Digital Cumbia, 3Ball Guarachero, Latin Trap, Dembow and more.) To win, comment on this post here.
————————————
Win Tickets ($40): Miz Kitty's Parlour Sweet 16 Vaudeville Show @ Mission Theater | Jazz, Jug-band, Blues, Juggling, Comedy, Songs Surprises, Door Prizes & More! (October 14)
Meyow! Everybody's Favorite Pussy-Cat Miz Kitty is turning Sixteen! Come Celebrate with us as we begin our Sweet Sixteenth Season! Fall is here, get ready for Thrills, Chills, Joy, Jive, Juggling, Jazz, Sass, Swing and fabulous door prizes! To win, comment on this post here.
————————————
Win Tickets ($30): Whoopee! A Sex-Magic Variety Show @ Bossanova Ballroom | Burlesque, Fetish Performance, Aerial Arts, Storytelling & More! (October 15)
Come join us for a night of sex-positivity, body-positivity, and explorations of human sexuality as told through burlesque, fetish performance, aerial arts, storytelling, drag, comedy, circus, and music. To win, comment on this post here.
————————————
Win Tickets ($90): Whitney Cummings – I'm Fine … and Other Lies Tour @ Aladdin Theater | 2 Broke Girls, NBC's Whitney (October 15)
Get the best of Whitney Cummings – the stories she'll share on stage, and the ones she normally won't – during her I'm Fine… and Other Lies Tour this fall. Expect plentiful oversharing and laughs as Whitney dissects the adventures and struggles recounted in her upcoming book, I'M FINE… AND OTHER LIES. Nothing's off limits as Whitney tackles codependence, addiction, workaholism, dating narcissists and a host of other mortifying situations with her signature edge and irresistible charm.To win, comment on this post here.
————————————
Win Tickets ($60): MUTEMATH @ Crystal Ballroom | w/ Play Dead Live, Alternative Rock (October 18)
Taking cues from several decades of alternative rock, Mute Math (also known as MUTEMATH and MuteMath) fuse together New Order's synth-dance epics, the Stone Roses' shambling shuffle, Radiohead's chilliness, Air's ambient pop, and the booming vocals of mainstream pop/rock. Singer Paul Meany, formerly of the Christian rock group Earthsuit, was working in New Orleans when he began a long-distance musical correspondence with drummer/programmer Darren King, who was based in Springfield, Missouri. To win, comment on this post here.
————————————
Win Tickets ($63): Ariel Pink @ Revolution Hall | Hypnagogic Pop Lo-fi, Psychedelic Pop (October 19)
Dedicated to Bobby Jameson begins at the end and ends at the beginning. "We follow the protagonist through a battery of tests and milestones, the first of which sees him reborn into life out of death," Pink explains, referencing the opening track "Time To Meet Your God." "From there, he seesaws his way between the innocent love and the rock- solid edifice of childhood-worn trauma that together constitute his lifelong initiation into the realm of artifice and theatrical disposability." To win, comment on this post here.
————————————
Win Tickets ($50): Heartbeat Silent Disco "Mystery Ship" w/ Portland Spirit | 3 Channels of Music, 3 Floors of Fun, & 3 hours (October 20)
Enjoy 9 Djs on 3 channels over 3 hours while we float down the Willamette River with the wind in your hair. Food and Drink will be available at additional cost. This is THE MYSTERY SHIP so be sure to bring a mask and keep it sexy. To win, comment on this post here.
————————————
Win Tickets ($90): Portland Business Journal presents October Power Breakfast @ Sentinel Hotel | Featuring Adidas President Mark King (October 26)
In 2014 Mark King stepped into the role as president of Adidas North America pin pointing the impressive shift in the company. He led the Adidas turnaround in North America, driving market share growth and creating a new energy for the business and culture. To win, comment on this post here.
————————————
Win Tickets ($80): Phantom PDX Halloween @ The Redd in SE Portland | Costume Contest, Promo/Discount Code, 3 Stages, Party Bus, Silent Disco, Art, Food Carts & More on an Entire City Block! (October 28)
With a diverse mix of music and hallowed experiences: Phantom is the premier Halloween WAREHOUSE party in PDX! New venue in the Central Eastside Industrial District: The Redd on Salmon, sits on an entire SE city block, giving us more creative space than ever before. To win. comment on this post here.
————————————
Win Tickets ($36): Portland Story Theater: URBAN TELLERS Special Edition: Immigrants and Refugees @ The Fremont | Featuring Real & True Stories, Live Music (November 2-3)
Portland Story Theater is thrilled to be creating a very special edition of Urban Tellers®, featuring the real, true stories of immigrants and refugees now living in Portland, Oregon. Our goal is to address the 'othering' that has escalated in our country by humanizing and building connection within our own urban community. We are very excited to have the real, true stories of people originally from Palestine, Ecuador, Indonesia, Venzuvela, Chile, and Ghana telling their real, true stories. Connect to the heart and soul of Portland. To win, follow Portland Story Theater on Instagram here.
————————————
Win Tickets ($60): Learn the Sport of Curling! @ Evergreen Curling Club | Learn How to Sweep Stones, All Ages (November 4)
You may have seen Curling Night in America, or perhaps you caught a bit during the last winter Olympics, but have you tried curling? Evergreen Curling Club in Beaverton offers a 2-hour curling lesson that will get you sweeping, "throwing stones" and explain what all that yelling is about. All necessary equipment is included, all you need to do is wear your cleanest sneakers and layers of warm clothing. Individuals and teams are both welcome. Recommended for ages 10+ To win, comment on this post here.
————————————
Win Tickets ($69): Tori Amos – Native Invader Tour @ Hult Center for the Performing Arts | Portland 2017 Thanksgiving Weekend, Alternative Rock, Electronica, Piano Rock (November 25)
Tori Amos is one of the most successful, prolific and influential artists of her generation. Native Invader is Tori's fifteenth studio album, following 2014's Unrepentant Geraldines – her eighth Billboard Top 10 album — and will be made available in various physical and digital configurations, as well as vinyl later this fall. The physical CD package will be available in standard as well as deluxe offerings; the latter includes a hardcover book and two bonus tracks. To win, comment on this post here.
————————————
Note: People who enter our contests are subscribed to our weekly Thursday events newsletter. You can unsubscribe any time. We do not give your email or info to any third party unless needed to collect tickets or prizes when you have won a contest.
————————————
Our Portland Events App for PDX Pipeline is now available for iPhones, Android phones and iPads!
Now, you can have all of the great Portland events from our website in the palm of your hand when you're out on the town.
Download the App for iPhone here
Download the App for Android here
–————————————
—————————————————–