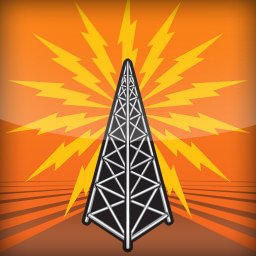 Pipeline is once again giving away many Portland event tickets this weekend including Nick Offerman, Rose City Rollers, Manchester Orchestra & more.

————————————
Win Tickets ($20): 80s Video Dance Attack: Prince VS Michael @ Crystal Ballroom | Giant Video Projections, 80s Pop Hits, VJ Kittyrox (September 15)
Portland's longest-running weekly dance party is upstairs in the Crystal Ballroom for this Friday! Get dressed up in your best 80s outfit and dance to the hits as we project music videos from MTV's greatest era onto giant video screens with a massive sound & light show. To win, comment on this post here.
————————————
Win Tickets ($50): Throwing Shade @ Revolution Hall | Boundary-pushing Political Comedy Podcast (September 15)
Called "the perfect combination of silly, intelligent, cynical and charming" by Entertainment Weekly and "well worth dialing up" by the New York Times tv critic. To win, comment on this post here.
————————————
Win Tickets: Soul Stew Night w/ DJ Aquaman & Friends @ The Goodfoot | Funk, Soul, Disco, Break Beats & More! (September 15)
Portland's longest running DJ Dance Night, Soul Stew delivers deep & delicious cuts of funk, soul, disco & break beats on vinyl 45's. To win, comment on this post here.
————————————
Win Tickets ($76): Rose City Rollers at Oaks Park | Break Neck Betties, Juniors Season Opener and Rockets (September 15-17)
Let's see what the Betties have been up to all summer at this awesome exhibition bout! Grab your tickets, get your black and white checker flags and meet us in The Alley! Let's give a big Break Neck Betties welcome to the Palouse River Rollers! To win, comment on this post here.
————————————
Win Tickets ($20): Tiny House Living Festival @ Clark County Fairgrounds | Tour RealWood Tiny Homes, Tiny Mountain Homes, & Artisan Tiny Houses
Tiny House Living Festival, a traveling three day expo featuring tiny houses on wheels and other small living options, is coming to the Portland area Sept 15 – 17, 2017 at Clark County Fairgrounds. To win, comment on this post here.
————————————
Win Tickets ($32): Back Fence PDX: Mainstage – CATS @ Alberta Rose Theater | Live Storytelling. No Lies, No Notes, No Memorization (September 16)
We are excited to bring back another round of Back Fence PDX: MAINSTAGE on SEPT 16 at the Alberta Rose Theater. We've got a passel of local favorites mixed with an out-of-towner and a newer face for our stage all telling true never-been-told funny, poignant, scary, possibly at time cringey stories based on the theme: CATS. To win, comment on this post here.
————————————
Win Tickets ($36): A Walking Tour of Portland's Sinful Past: Shanghaiers, Saloons and Skullduggery | Downtown Portland (September 16)
As a nexus for labor and shipping in the Pacific Northwest, Portland often had the repute of a rugged, rough and tumble town, more than willing to allow the miners, loggers, and fishermen an opportunity to part with their hard earned cash in whatever debaucherous manner they chose. In addition to the shanghaiers and con men, always on the prowl, saloons, gambling halls and bordellos also thrived in "Whitechapel," "The North End," or Old Town, as we know it today. Some of these storied establishments have come and gone, but others have survived, and many say that Portland, or "Strip City," still has that vulgar and rugged reputation to this day. To win, comment on this post here.
————————————
Win Tickets ($35): Manchester Orchestra @ Crystal Ballroom | w/ Tigers Jaw & Foxing (September 18)
"Cope, to me, means getting by. It means letting go, and being OK with being OK," says Manchester Orchestra's Andy Hull. "You can cope in a positive way when bad things happen or a negative way, and that blend was a big lyrical theme for me on this album." To win, comment on this post here.
————————————
Win Tickets ($40): Martha Wainwright @ Aladdin Theater | Singer Songwriter, Folk, Pop (September 20)
With an undeniable voice and an arsenal of powerful songs, Martha Wainwright is a beguiling performer and a refreshingly different force in music. Martha began building a buzz with her well-noted EPs, prior to her 2005 critically and commercially successful debut LP, 'Martha Wainwright'. London's Sunday Times included the song, "Bloody Mother Fucking Asshole" in their songs of the year and Rolling Stone called it "a blistering prelude to her debut album." To win, comment on this post here.
————————————
Win Tickets ($50): Dinner Dialogues @ WeWork | Discover The Art of Intuitive Speaking To Teach, Lead, & Connect (September 21)
We host events where growth-minded individuals can connect through meaningful dialogue over great food and drink. To enter, go to dinner-dialogues.com/pdx-dining
————————————
Win Tickets ($28): LVL UP, Dude York, & Cende @ Star Theater | Lo-fi, Indie Rock, Emo (September 21)
Hidden Driver,, the opening track of LVL UP's third album and Sub Pop debut Return to Love, never stops moving. What starts with unassuming guitars and vocals adds new lines, depths, and intensity, until its unrestrained, triumphant finish. God is peeking, softly speaking, repeats the chorus, working through the relationship between spirituality and creative inspiration, and introducing a band that is always pushing further. To win, comment on this post here.
————————————
Win Tickets ($70): Greg Brown @ Aladdin Theater | Guitar, Folk, Singer-songwriter (September 22)
Greg Brown was born in the Hacklebarney section of southeastern Iowa and raised by a family that made words and music a way of life. His seasoned songwriting, storytelling, and music are deeply rooted in that place. He moves audiences with warmth, humor, a thundering voice and his unpretentious musical vision. To win, comment on this post here.
————————————
Win Dinner Tickets ($130): Tony Starlight's Rat Pack Tribute | Frank, Dino and the Wham of Sam — "Alone Together" with the All-Star Horns (September 23)
Join Tony and an All-Star Swinging Septet as they perform the best of Frank, Dino and Sammy, all in one show. To be clear, this is Tony's rendering of each one of these dynamic performers, with monologues from their live performances. To win, comment on this post here.
————————————
Win Tickets ($70): Ride @ Crystal Ballroom | w/ Lo Moon, British Rock, Shoegazing (September 23)
Waving farewell to the Eighties: it was biggest pop kick there'd been in, ooh, ten years. During that godforsaken, musically atrocious decade, it was them and us. We hadn't got a prayer. Our stuff didn't register in corporate demographic terms, it was too vague and indefinable. And it didn't register in the charts. There would be the occasional triumph, as the The Smiths, the Bunnymen or the Mary Chain made a lightning raid on the Top 20, only to limp back to obscurity the following week. To win, comment on this post here.
————————————
Win Tickets ($50): Thee Oh Sees @ Crystal Ballroom | w/ dreamdecay, Garage Rock, Punk (September 25)
Thee Oh Sees are the latest incarnation of songwriter, singer, guitarist (and Castle Face fearless leader) John Dwyer's ever-evolving pop-folk psychedelic group. Dwyer, who hails from Providence, R.I., has been active on the San Francisco indie scene since the late '90s, working with several bands, including the Coachwhips, Pink & Brown, Yikes, Up Its Alive, and Swords & Sandals, among others, and he formed OCS (which is an acronym for Orinoka Crash Suite, Orange County Sound, or whatever Dwyer decided it was on any given day) initially as a vehicle for the experimental instrumentals he was producing in his home studio. To win, comment on this post here.
————————————
Win Tickets ($78): Nick Offerman – Full Bush Tour @ Arlene Schnitzer Concert Hall | Second Show Added! Humorist, Writer & Woodworker, Parks and Recreation (October 1)
Back by popular demand, humorist, writer and woodworker Nick Offerman is bringing his highly successful Full Bush solo stand-up show back on the road, and to Portland's own Arlene Schnitzer Concert Hall! Offerman comes to Portland with a collection of his sawdusty musings on survival in the wild, living with enthusiasm, and most importantly, the cultivation of fulsome body hair. Tickets to the 5:30pm show are On Sale Now! To win, comment on this post here.
————————————
Win Registrations ($80): Great Columbia Crossing 10k Run/Walk Over the Astoria-Megler Bridge | Run Across the West's Mightiest River! (October 15)
Experience the glory of the Columbia River as you trek across the Astoria-Megler Bridge during this unique opportunity to walk/run across the bridge! This 10k offers a scenic adventure on a fairly flat road with one STEEP incline to the peak of the bridge. It is the longest continuous truss bridge in North America. To win, comment on this post here.
————————————
Win Tickets ($50): Heartbeat Silent Disco "Mystery Ship" w/ Portland Spirit | 3 Channels of Music, 3 Floors of Fun, & 3 hours (October 20)
Enjoy 9 Djs on 3 channels over 3 hours while we float down the Willamette River with the wind in your hair. Food and Drink will be available at additional cost. This is THE MYSTERY SHIP so be sure to bring a mask and keep it sexy. To win, comment on this post here.
————————————
Note: People who enter our contests are subscribed to our weekly Thursday events newsletter. You can unsubscribe any time. We do not give your email or info to any third party unless needed to collect tickets or prizes when you have won a contest.
————————————
Our Portland Events App for PDX Pipeline is now available for iPhones, Android phones and iPads!
Now, you can have all of the great Portland events from our website in the palm of your hand when you're out on the town.
Download the App for iPhone here
Download the App for Android here
–————————————
—————————————————–