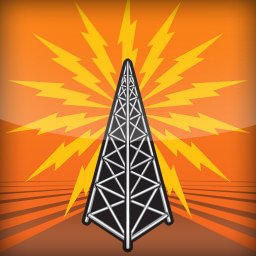 Pipeline is once again giving away many Portland event tickets this weekend including Nick Offerman, Goo Goo Dolls, Steve Winwood & more.

————————————
Win Tickets: First Friday Superjam w/ DJ Magneto & Friends @ The Goodfoot | Live Phish Webcast, Funk, Soul, Disco, Hiphop, Dance Party (September 1)
First Friday Superjam means funk, soul, disco & hip hop with DJ Magneto and Friends. Come and join the dance party! To win, comment on this post here.
————————————
Win Tickets ($20): Farnell Newton & The Othership Connection Tribute to Parliament Funkadelic @ The Goodfoot | Jazz, Latin, Soul, Hip Hop, Funk (September 2)
Tonight we welcome Farnell Newton & The Othership Connection to the stage. Featuring current or former members of Jill Scott, Bootsy Collins, The Doo Doo Funk All-Stars, Liv Warfield, Juno What?! and more. Trumpeter Farnell Newton is one of the most versatile musicians in the Northwest, playing straight ahead jazz, Latin music, soul, hip hop, funk and more. Farnell has been touring with 3-time Grammy-winning singer/songwriter Jill Scott, soulful singer/Pianist Jarrod Lawson, and with the Legendary Rhinestone Rockstar Bassist, Bootsy Collins! A funky good time awaits. To win, comment on this post here.
————————————
Win Tickets ($40): Drag Queen Brunch @ Doug Fir Lounge | Hosted by Sasha Scarlett, Official Kick-off Party for Gay Softball World Series, Celebrity Impressions (September 3)
Sasha Scarlett is the sensational female incarnation of Joshua Ryan – created in Portland, Oregon – Sasha has enjoyed an illustrious career as an actor, singer, dancer and comic. Sasha has performed since just a little drag princess – appearing in more than 30 plays and performing at hundreds of nightclubs and bars. To win, comment on this post here.
————————————
Win Tickets ($60): Oregon Zoo Outdoor Summer Concerts Presents Mac DeMarco | w/ The Garden, Rock & Roll (September 9)
Before you ancients out there turn your heads and scoff at the premise of a twenty-something rock-and-roll goofball calling himself an old-anything, consider this: said perpetrator, he who answers to the name Mac DeMarco, has spent the better part of his time thus far writing, recording, and releasing an album of his own music pretty much every calendar flip, and pretty much on his own. To win, comment on this post here.
————————————
Win Tickets ($92): Maryhill Winery Presents Steve Winwood | Rock 'n' Roll, Blues, Singer/Songwriter (September 9)
For more than four decades, Steve Winwood has remained a primary figure in rock 'n' roll, a respected innovator who has helped to create some of the genre's most celebrated achievements. To win, comment on this post here.
————————————
Win Tickets ($100): Maryhill Winery Presents Grammy Nominees Goo Goo Dolls w/ Phillip Phillips | Rock, Folk Rock (September 17)
The multi-platinum, Grammy-nominated Goo Goo Dolls are one of the most globally respected and influential forces in popular music, selling more than 12 million albums since 1986. They have scored 14 Top 10 radio hits (more than any other artist in the history of the Hot AC format), including "Name," "Slide," and "Iris," the latter spending nearly 12 straight months on the Billboard charts and holding the No. 1 position for 17 consecutive weeks. To win, comment on this post here.
————————————
Win Tickets ($78): Nick Offerman – Full Bush Tour @ Arlene Schnitzer Concert Hall | Second Show Added! Humorist, Writer & Woodworker, Parks and Recreation (October 1)
Back by popular demand, humorist, writer and woodworker Nick Offerman is bringing his highly successful Full Bush solo stand-up show back on the road, and to Portland's own Arlene Schnitzer Concert Hall! Offerman comes to Portland with a collection of his sawdusty musings on survival in the wild, living with enthusiasm, and most importantly, the cultivation of fulsome body hair. Tickets to the 5:30pm show are On Sale Now! To win, comment on this post here.
————————————
Note: People who enter our contests are subscribed to our weekly Thursday events newsletter. You can unsubscribe any time. We do not give your email or info to any third party unless needed to collect tickets or prizes when you have won a contest.
————————————
Our Portland Events App for PDX Pipeline is now available for iPhones, Android phones and iPads!
Now, you can have all of the great Portland events from our website in the palm of your hand when you're out on the town.
Download the App for iPhone here
Download the App for Android here
–————————————
—————————————————–