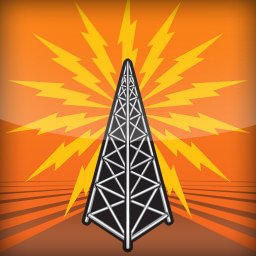 Pipeline is once again giving away many Portland event tickets this weekend including Oregon Zoo Summer Concerts, Project Pabst, SEMpdx Rooftop Networking Party & more.

————————————
Portland Instagram Contest: Stay Cool This Week & Win $ 25 Gift Card to Quarterworld Arcade! | All-Ages, Pinball, Retro & New Games, Food, Full Bar
It's hot out there in Portland and Quarterworld Arcade is the perfect place to cool down! This week (August 1-6), we are GIVING AWAY $25 gift cards to QW on our Instagram (@pdxpipeline)!
TO WIN: Watch our stories on Instagram (@pdxpipeline) or go here to win: pdxpipeline.com/qw.
————————————
Win Tickets ($40): Find Inspiration at 2017 Portland NW Natural Street of Dreams | Featuring the Latest in Building Tech & Design
The NW Natural Street of Dreams is a popular event for visitors looking to update their own home— whether planning a new kitchen, bathroom, or a whole house. There are countless opportunities to be inspired by an overall look, a specific product or simply by the experience. The Home Builders Association connects consumers with remodelers, suppliers, and all types of housing service providers in the Portland metro area. To win, comment on this post here.
————————————
Win Tickets: First Friday Superjam w/ DJ Magneto & Friends @ The Goodfoot | Live Phish Webcast, Funk, Soul, Disco, Hiphop, Dance Party (August 4)
First Friday Superjam means funk, soul, disco & hip hop with DJ Magneto and Friends. Come and join the dance party! To win, comment on this post here.
————————————
Win Tickets ($225): Clark County Fair @ Clark County Fair | The B-52s, Melissa Ethridge, Carnival and more (July 31st)
The 149th Clark County Fair is set for Aug. 4 through 13. The Fair has created a marvelous lineup of thrilling features including DockDogs, Cowboy Boot Camp and the all-new Game On! feature area filled with games and activities for the whole family. Plus, get all the rides, food, fun and of course adorable farm animals galore! To win, comment on this post here.
————————————
Win Tickets ($20+): Video Dance Attack: '80s VS '00s! @ Crystal Ballroom | MTV Hits, Video Projections, Dancing (August 4)
Portland's longest-running weekly dance party is in the Crystal Ballroom on Friday, August 4th! We'll be putting two decades head to head for the ultimate dance party: '80s vs '00s! Will Prince, Michael, Madonna and George win over Beyonce, Lady gaga, JT & Usher? Music videos all night long from both eras! To win, comment on this post here.
————————————
Win Tickets: Tualatin Crawfish Festival @ Tualatin Community Park | All Ages, Live Music, Crawfish Eating Contest, CrawKID Zone & More! (August 4-5)
The Tualatin Crawfish Festival offers a wide variety of food, entertainment and activities. Activities include a fantastic line-up of musicians headlined by Curtis Salgado, kids Watermelon & adult Crawfish Eating Contest, the CrawKID Zone, local vendors, and of course, crawfish! To win, comment on this post here.
————————————
Win Tickets ($30): Vino in the City w/ Hip Chicks Do Wine | A Celebration of 18 Years of Urban Winemaking, Growler Fills (August 5)
Join us on August 5th for an evening of wine, appetizers and live music by Untapped. Admission is $15 and includes your choice of a glass of wine or Sangria paired with some light appetizers. Additional food available for purchase. To win, comment on this post here.
————————————
Win Tickets ($20): McTuff w/ Skerik @ The Goodfoot | Joe Doria on the Hammond Organ, Fine Funky Soul Jazz (August 5)
Sax legend, musical madman and OG member of Mctuff, Skerik, returns for an epic two set show!! Mctuff, led by hammond b-3 burner Joe Doria, is a behemoth of instrumental groove, known for shaking every last drop of funk from their instruments and lighting the dance floor aflame. Do not miss the chance to catch them with Skerik once again! To win, comment on this post here.
————————————
Win Tickets ($100): Barrio Block Party @ Chesa | Food, Salsa Music, Drinks, Dance, Dominoes Tournament (August 6)
Join us as we kick it old school, New York type of block party where the music, drinks, food and dominoes will resemble that place we call home. To win, comment on this post here.
————————————
Win Tickets ($80): SEMpdx Rooftop Networking Party @ Hotel deLuxe | Meet With Portland's Top Marketing Professionals, DJ, Drinks, Appetizers (August 8)
Take advantage of some old school networking in uptown Portland at the Hotel deLuxe. Enjoy good food, drinks and conversations as DJ Chad Smith spins tunes. Don't miss the best networking event of the summer! To win, comment on this post here.
————————————
Win Tickets ($50): Lucent Dossier Experience @ Crystal Ballroom | w/ Rob Garza Goldcap, Electro, Dubstep, Cirque (August 8)
Lucent Dossier Experience is a world-renowned, pioneering performance collective that embellishes its original and live music with powerful dancers, breathtaking aerial artists and stunning fire shows. To win, comment on this post here.
————————————
Win Tickets ($60): The Alarm @ Aladdin Theater | Rock, Punk, Acoustic (August 9)
With idealistic spirit, a powerhouse live show, and bigger than big hair, the Alarm were part of an early-'80s wave of bands (the Call, Big Country, and the Waterboys among them) who dealt in soaring anthems inspired by the righteous idealism of punk. Clearly influenced by the impassioned political fervor of the Clash, the Alarm also worked in a mostly acoustic, folk-punk vein that provided a counterpoint to their hard-driving guitar rockers. To win, comment on this post here.
————————————
Win Tickets ($34): John Moreland @ Aladdin Theater | Rock n Roll, Acoustic, Americana, Alt-Country (August 10)
The replay of John Moreland's network television debut is…glorious and affirming and a sucker punch. He is announced by Stephen Colbert, lights dissolve, and the camera slowly focuses on the person midway across the unadorned stage, revealing him beneath muted blue lights. To win, comment on this post here.
————————————
Win Tickets ($28): Chastity Belt @ Star Theater | w/ Never Young, Rock n Roll (August 11)
A few years ago, while in a tour van somewhere in Idaho, the members of Chastity Belt—Julia Shapiro, Gretchen Grimm, Lydia Lund, and Annie Truscott—opted to pass the time in a relatively unusual fashion: They collectively paid one another compliments, in great and thoughtful detail. This is what we like best about you, this is why we love you. To win, comment on this post here.
————————————
Win Tickets ($70): Le Dîner en Blanc Pop-Up/Flash Mob Picnic | White Attire, Food, Drinks (August 12)
Le Dîner en Blanc – Portland, marked as the most-anticipated secret event of the year, returns for its fifth year on Saturday, August 12th. The event will continues to grow organically as we invite more and more friends to gather in a public space in Portland for a picnic, with more than 1,000 expected to attend this year. To win, comment on this post here.
————————————
Win Tickets ($92): Maryhill Winery Presents Boz Scaggs & Grammy Winner Michael McDonald | Blue-eyed Soul, Rock, Blues (August 12)
"I'm at a point where I'm having a lot of fun with music, more than ever," Boz Scaggs says about his spellbinding new album, A Fool to Care. "It's like I'm just going wherever I want to go with it." You can hear that sense of fun, as well as that ability and willingness to wander in any musical direction throughout the album's twelve tracks. To win, comment on this post here.
————————————
Win Tickets ($100): Paella Sundays @ CHESA | Enjoy Spanish Tunes on the Patio, Salad, Gin & Tonics, Sangria, Food & More! (August 13)
Enjoy one of the best Paellas Party cooked on charcoal while sipping Sangria and listening to some great Spanish tunes at the CHESA's patio, bring your best friends and loved ones for a chill Sunday. Don't miss this one! To win, comment on this post here.
————————————
Win Tickets ($85): Oregon Zoo Outdoor Summer Concerts Presents Garrison Keillor's Prairie Home Love and Comedy Tour 2017 (August 18)
Prairie Home Love & Comedy Tour. Two-plus hours of stories, love duets, Guy Noir, Cowboys, poetic outbursts, and our famous Singing Intermission at which the Eager & Able-Bodied stand and sing around the campfire. Garrison Keillor celebrating his 75th, with the extraordinary Aoife O'Donovan, sound-effects genius Fred Newman, Richard Dworsky and the Road Hounds. Prairie Home Love & Comedy Tour. To win, comment on this post here.
————————————
Win Tickets ($396): Musicfest NW Presents Project Pabst @ Waterfront Park | Beck, NAS, Iggy Pop, Lizzo, Father John Misty & More (August 26-27)
his year's daytime festival will feature performances by icons Iggy Pop, Beck and Nas; established artists including Father John Misty, Spoon and Die Antwoord; and breakthrough artists like Lizzo, Whitney, Noname, San Fermin and Frankie Cosmos. To win, comment on this post here.
————————————
Win Tickets ($70): Oregon Zoo Summer Concerts Presents KALEO – Express Tour 2017 | Indie Rock, Folk, Garage Punk (September 1)
Every story has two sides, and that adage is certainly true for Kaleo, the four-piece band from Iceland who now call the US home. Call it a split upbringing: the isolated heritage that results from coming of age in Iceland has paired with the fresh inspiration of moving to America, and the band has built a sound to match the disparate landscapes. A gorgeous and raucous blend of rock, folk and blues, Kaleo's debut LP embodies that very spirit of duality: titled A/B, the album showcases the band's multi-layered dynamics and ability to play different genres with equal skill. To win, comment on this post here.
————————————
Win Tickets ($60): Oregon Zoo Outdoor Summer Concerts Presents Conor Oberst with special guest M. Ward (September 3)
Conor Oberst joined his first band at the age of 13 and has been releasing music since 1993. Over the next two plus decades, he's released cassette-only recordings, split 7-inches, and a dozen albums of uncommon insight, detail, and political awareness with his band Bright Eyes, under his own name, as a member of Desaparecidos, as leader of the The Mystic Valley Band, and with the Monsters of Folk supergroup. To win, comment on this post here.
————————————
Win Tickets ($60): Oregon Zoo Outdoor Summer Concerts Presents Mac DeMarco | w/ The Garden, Rock & Roll (September 9)
Before you ancients out there turn your heads and scoff at the premise of a twenty-something rock-and-roll goofball calling himself an old-anything, consider this: said perpetrator, he who answers to the name Mac DeMarco, has spent the better part of his time thus far writing, recording, and releasing an album of his own music pretty much every calendar flip, and pretty much on his own. To win, comment on this post here.
————————————
Note: People who enter our contests are subscribed to our weekly Thursday events newsletter. You can unsubscribe any time. We do not give your email or info to any third party unless needed to collect tickets or prizes when you have won a contest.
————————————
Our Portland Events App for PDX Pipeline is now available for iPhones, Android phones and iPads!
Now, you can have all of the great Portland events from our website in the palm of your hand when you're out on the town.
Download the App for iPhone here
Download the App for Android here
–————————————
—————————————————–