From Our Sponsors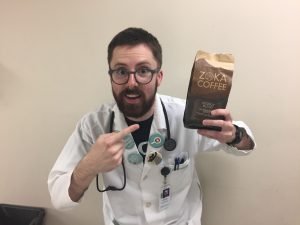 Give blood, get coffee!
More info: bloodworksnw.org
Hey PDX: Give Blood, Save Lives, Get Coffee!
Register to donate blood with Bloodworks Northwest at New Seasons Market in August and receive an 8 oz bag of Zoka Coffee while supplies last.
Visit www.bloodworksnw.org/newseasons for info and appointments or call 1-800-398-7888. At locations throughout the Portland Metro Area.
| | | | |
| --- | --- | --- | --- |
| New Seasons Locations | Date | City | Appointment Link |
| Cedar Hills Crossing | Tuesday, August 01, 2017 | Beaverton | Click Here |
| Vancouver (Fisher's Landing) | Wednesday, August 02, 2017 | Vancouver | Click Here |
| Slabtown | Thursday, August 03, 2017 | Portland (NW) | Click Here |
| Concordia | Tuesday, August 08, 2017 | Portland (NE) | Click Here |
| Happy Valley | Friday, August 11, 2017 | Happy Valley | Click Here |
| Grant | Friday, August 18, 2017 | Portland | Click Here |
| Progress Ridge | Friday, August 18, 2017 | Beaverton | Click Here |
| Woodstock | Wednesday, August 23, 2017 | Portland | Click Here |
| Arbor Village | Wednesday, August 23, 2017 | Portland (NE) | Click Here |
| Williams | Monday, August 28, 2017 | Portland (NE) | Click Here |
| Hawthorne | Wednesday, August 29, 2018 | Portland | Click Here |
| Orenco Station | Thursday, August 31, 2017 | Hillsboro | Click Here |