From our sponsors: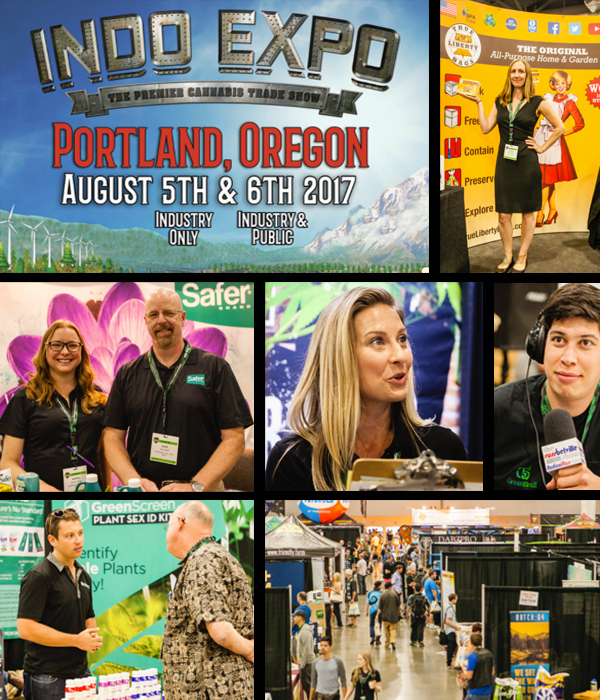 The Indo Expo
August 5-6, 2017
Saturday: 10 a.m. – 6 p.m. (Industry Only. Must be registered to attend)
Sunday: 10 a.m. – 4 p.m. (Open to Public)
Sunday Admission
Pre-Sale Tickets: $29.00 (Over 50% discount – Buy Today!)
At the Door: $60.00
Buy tickets in advance at TicketsWest.
More information: www.indoexpo.com/portland/
Portland Expo Center
2060 North Marine Drive, Portland, Oregon 97217
The Indo Expo Trade Show is coming up on August 5th and 6th! The INDO EXPO (the ultimate cannabis trade show) showcases more than 300 companies, brands and product lines at the show. You'll find equipment, lighting, nutrients, greenhouses, supplies, tools, lifestyle and ancillary companies and services such as legal, HVAC, IT, packaging, labeling, security and real estate firms, staffing, HR, brokers, and consultants. More than 4,000 people visited the show last year, and they expect even more!
Parking/Directions
Parking is $8 per space, per entry. Carpools of three or more are $7.
Exhibitor parking is $8 and includes in and out privileges.
Expo Center is located at: 2060 North Marine Drive, Portland, OR 97217. www.ExpoCenter.org