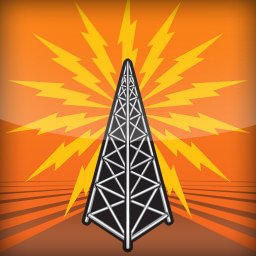 Pipeline is once again giving away many Portland event tickets this weekend including Oregon Zoo Summer Concerts, UNWIND, Cloud Cult & more.

————————————
Win Tickets: Bite & Brew of Salem @ Riverfront Park! | Craft Brews, Live Music, Food Vendors, Carnival & Kid Zone (July 20-23)
The Bite & Brew of Salem will feature live entertainment throughout, including three headlining tribute bands and then followed by talented, northwest blues artists on Sunday. The headlining tribute bands playing at The Bite & Brew will be Stone in Love (Journey) on Thursday, Mustache Harbor (soft rock explosion) on Friday, and Aerosmith Rocks on Saturday. Sunday features a free, all-ages blues lineup with Will West and the Friendly Strangers, Lisa Mann, and wrapping up with the Ty Curtis Band. To win, comment on this post here.
————————————
Win Tickets: Soul Stew Night w/ DJ Aquaman & Friends @ The Goodfoot | Funk, Soul, Disco, Break Beats & More! (July 21)
Portland's longest running DJ Dance Night, Soul Stew delivers deep & delicious cuts of funk, soul, disco & break beats on vinyl 45's. To win, comment on this post here.
————————————
Win Tickets ($20): Shafty Summer Shakedown Party @ The Goodfoot | Portland's Tribute to Phish, Trampolines, Megaphones, Choreographed Dances, Vacuum Cleaner Solos & More! (July 22)
Classic Phish gimmicks are in full force: trampolines, megaphones, choreographed dances, vacuum cleaner solos, instrument switching, and the secret language are alive and well at a Shafty show. To win, comment on this post here.
————————————
Win Tickets ($90): Oregon Zoo Summer Concerts Presents Brandi Carlile | Alternative Country & Folk Rock (July 29-30)
"Everyone needs to be risking something," says Seattle-based singer-songwriter Brandi Carlile. She's discussing the M.O. behind The Firewatcher's Daughter, her stunning new release – her first for artist-friendly indie label ATO. The 12-song collection marks a triumphant return after a three-year recording hiatus, and her strongest, most rock & roll album to date. To win, comment on this post here.
————————————
Win Tickets ($30): Led Zepagain @ Aladdin Theater | The West Coast's Most Popular & Beloved Led Zeppelin Tribute Act (July 29)
A fixture on the Southern CA music scene for over 15 years, Led Zepagain is the West Coast's most popular & beloved Led Zeppelin tribute act. When Led Zeppelin guitarist Jimmy Page caught their show in 2004, those years of hard work paid off, as Jimmy was hugely impressed, requesting to meet the band, posing for pictures, and remarking, "It's amazing how much you sound like us…You must have grown up on this because you were inside the music, and you paid attention to detail in your presentation…I can tell you guys really love the music!" To win, comment on this post here.
————————————
Win Tickets ($40+): The Billy Shears Orchestra Performs Sgt. Pepper For Its 50th Birthday @ Mississippi Studios | Two Shows, Featuring A 22-Piece All-star Orchestra & Band Including Sneakin' Out & More! (July 29)
An all-star orchestra and band including Sneaking Out, symphony members, Skip Von Kuske, Wonderly, and Paul Brainard Horns perform the Beatles' Sgt. Pepper's Lonely Hearts Club Band live at Mississippi Studios in celebration of the album's 50th birthday. To win, comment on this post here.
————————————
Win Tickets ($70): George Clinton & Parliament Funkadelic @ Crystal Ballroom | Funk, R&B, Soul (July 30)
George Clinton is one of the foremost innovators of funk music, and was the mastermind behind the bands Parliament and Funkadelic. Clinton was inducted into the Rock and Roll Hall of Fame in 1997 with 15 other members of Parliament-Funkadelic. To win, comment on this post here.
————————————
Win Tickets ($44): Cloud Cult @ Aladdin Theater | Chamber Rock Band Performs Full Score of The Seeker to Film, + A Second Set (August 3)
Cloud Cult is an experimental chamber rock band from the Midwest who has stayed true to the concept of DIY "Indie Rock" for more than 15 years. The band has remained independent for the past decade and a half in favor of keeping total control of the ethical aspects of their music and business, despite enticing offers from notable major labels. In the process, Cloud Cult has sold over 100,000 albums out of lead singer/songwriter Craig Minowa's organic hobby farm. To win, comment on this post here.
————————————
Win Tickets ($60): The Wailers @ Revolution Hall | World, Reggae, Roots, Rock (August 4)
The legendary Wailers band is carrying its revolutionary sound and message to loyal fans around the world. Steered by famed bassist and founder Aston "Familyman" Barrett, and joined in solidarity with original Wailers' band members, The Wailers are on the brink of musical history! To win, comment on this post here.
————————————
Win Tickets ($30+): Portland Saturday Market presents UNWIND: A Prelude to Spiritsfest | Signature Cocktails, Music by Coco Columbia, Performance by White Lotus Dragon & Lion Dance (August 4)
Enjoy a Friday evening with cocktails, food and music. To win, comment on this post here.
————————————
Win Tickets ($70): SHOC Walk & Run for Ovarian Cancer | Beautiful Clackamas River Route (August 6)
Join over 700 runners and walkers for our annual SHOC Walk & Run, always on the first Saturday in August. Offering a timed 5K and 10K walk or run option, along with an untimed 1-Mile Family Fun Walk, the course offers a casual stroll or an invigorating run along the peaceful Clackamas River and throughout the quaint town of Gladstone, Oregon. To win, comment on this post here.
————————————
Win Tickets ($85): Oregon Zoo Outdoor Summer Concerts Presents Garrison Keillor's Prairie Home Love and Comedy Tour 2017 (August 18)
Prairie Home Love & Comedy Tour. Two-plus hours of stories, love duets, Guy Noir, Cowboys, poetic outbursts, and our famous Singing Intermission at which the Eager & Able-Bodied stand and sing around the campfire. Garrison Keillor celebrating his 75th, with the extraordinary Aoife O'Donovan, sound-effects genius Fred Newman, Richard Dworsky and the Road Hounds. Prairie Home Love & Comedy Tour. To win, comment on this post here.
————————————
Win Tickets ($70): Oregon Zoo Summer Concerts Presents KALEO – Express Tour 2017 | Indie Rock, Folk, Garage Punk (September 1)
Every story has two sides, and that adage is certainly true for Kaleo, the four-piece band from Iceland who now call the US home. Call it a split upbringing: the isolated heritage that results from coming of age in Iceland has paired with the fresh inspiration of moving to America, and the band has built a sound to match the disparate landscapes. A gorgeous and raucous blend of rock, folk and blues, Kaleo's debut LP embodies that very spirit of duality: titled A/B, the album showcases the band's multi-layered dynamics and ability to play different genres with equal skill. To win, comment on this post here.
————————————
Win Tickets ($60): Oregon Zoo Outdoor Summer Concerts Presents Conor Oberst with special guest M. Ward (September 3)
Conor Oberst joined his first band at the age of 13 and has been releasing music since 1993. Over the next two plus decades, he's released cassette-only recordings, split 7-inches, and a dozen albums of uncommon insight, detail, and political awareness with his band Bright Eyes, under his own name, as a member of Desaparecidos, as leader of the The Mystic Valley Band, and with the Monsters of Folk supergroup. To win, comment on this post here.
————————————
Win Tickets ($60): Oregon Zoo Outdoor Summer Concerts Presents Mac DeMarco | w/ The Garden, Rock & Roll (September 9)
Before you ancients out there turn your heads and scoff at the premise of a twenty-something rock-and-roll goofball calling himself an old-anything, consider this: said perpetrator, he who answers to the name Mac DeMarco, has spent the better part of his time thus far writing, recording, and releasing an album of his own music pretty much every calendar flip, and pretty much on his own. To win, comment on this post here.
————————————
Win A Quest ($49): Get Your Family Outside this Summer w/ Urban Adventure Quest Amazing Scavenger Hunt Adventure!
Urban Adventure Quest has created an interactive scavenger hunt that combines the fun of the Amazing Race with a three-hour sightseeing tour of Portland. Guided from any smart phone, groups make their way among well-known and overlooked gems of the city, solving clues and completing challenges while learning local history. To win, comment on this post here.
————————————
Note: People who enter our contests are subscribed to our weekly Thursday events newsletter. You can unsubscribe any time. We do not give your email or info to any third party unless needed to collect tickets or prizes when you have won a contest.
————————————
Our Portland Events App for PDX Pipeline is now available for iPhones, Android phones and iPads!
Now, you can have all of the great Portland events from our website in the palm of your hand when you're out on the town.
Download the App for iPhone here
Download the App for Android here
–————————————
—————————————————–