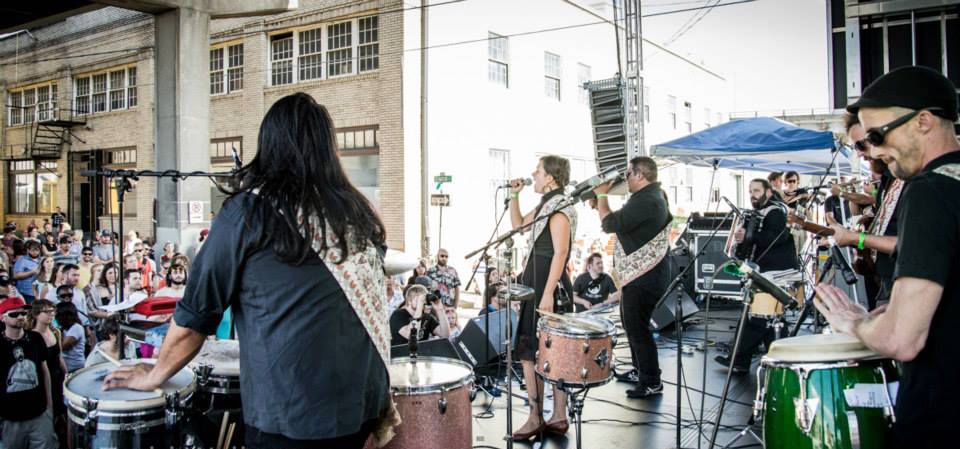 In keeping with our legacy as one of the nations few free, all ages, and all-volunteer music festivals, the PDX Pop Now! festival returns July 21-23 with more than 40 genres-spanning sets from Portland musicians.
———————————————
Related Portalnd Events & Giveaways
———————————————
From website: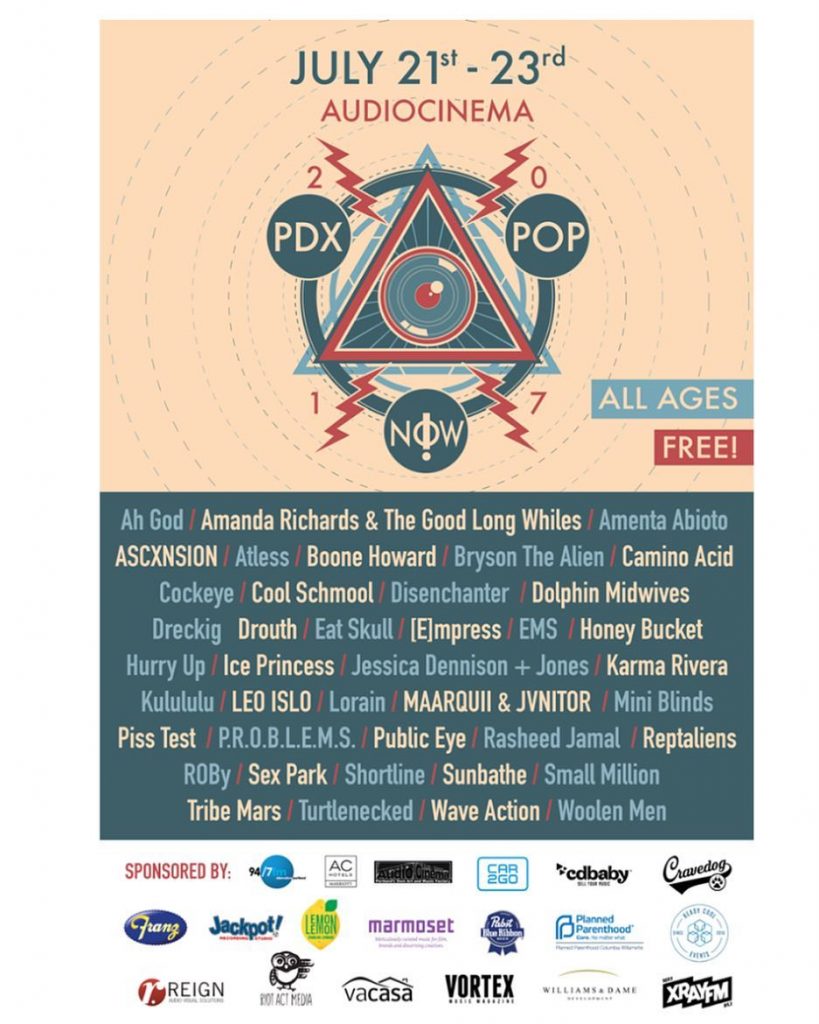 PDX Pop Now! Music Festival
July 21-23, 2017
All Ages | Free
More info: pdxpopnow.com
AudioCinema
226 SE Madison St, Portland, OR 97214
(503) 467-4554
The 14th Annual PDX Pop Now! Festival returns to AudioCinema July 21-23, 2017 with three days of Portland bands, a street fair, record fair, Rigksetball, and local food carts!
With two outdoor stages beneath the Hawhtorne Bridge, PDX Pop Now! is Portland's only three day, free festival focused on showcasing Portland's diverse musical talent. A non-profit organization dedicated to making music all ages and accessible, PDX Pop Now! is run entirely by volunteers, from the board members down to the bands playing the festival.
PDX Pop Now! couldn't be possible without the support of our generous sponsors: Portland Mercury, Vortex Music Magazine, Williams & Dame, and Vacasa.
About PDX Pop Now!
In 1998, PDX Pop listserv began in true DIY fashion when a few dozen Portland musicians, fans, and writers started a listserv that focused on promoting and discussing the local music scene. In ways it mirrored the collaborative nature of Portland's music scene; one where cooperation trumped competition and motivation spurred from the question, "How big can this thing get?"
This question inspired the creation of PDX Pop Now! when 14 people envisioned local music emboldened by local recognition, and were driven to ignite it. The idea: that Portland's self-sustained scene had reached a level deserving of recognition, discovery, enhancement, stimulation, participation, accessibility and—most importantly—celebration! Thus, the PDX Pop Now! music festival was born in 2004.
After producing the third-annual PDX Pop Now! festival, these volunteers decided to turn their labor of love into a lasting legacy. In July of 2007, PDX POP Now! became a registered 501c3 non-profit organization.
Now, driven by a dedicated Board of Directors and more than 200 volunteers, we are committed to celebrating, promoting and sustaining Portland's vital and diverse music community. In harmony with this mission, we also work to connect this diverse music community to the general public through our outreach efforts.
What's more, PDX Pop Now! works to fulfill this mission in a democratic and accessible way. Often, our productions are curated through a public nomination process and volunteer voting committees, held free of charge and are open to all-ages. By design, these efforts create an enfranchising, welcoming and diverse environment that's more likely to amplify participation, dynamism and vitality throughout Portland's music scene.
Each year, our stellar lineup of grassroots events works toward this end. Artists, businesses, and individual volunteers donate time and resources to producing our 2-disc compilation album of local music, benefit events and outreach programs that all lead up to the organization's annual, signature festival—aptly named, PDX Pop Now!
———————————————
Our Portland Events App for PDX Pipeline is now available for iPhones, Android phones and iPads!
Now, you can have all of the great Portland events from our website in the palm of your hand when you're out on the town.
Download the App for iPhone here
Download the App for Android here
–————————
———————————————