From our sponsors: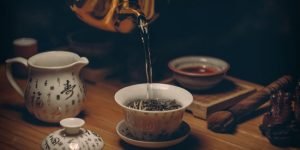 Tea Fest PDX
July 22, 2017
9:30 a.m. – 5 p.m. | $10 | All Ages
More info: www.teafestpdx.com
World Forestry Center
4033 Southwest Canyon Road, Portland, OR 97221
Inspired by Northwest Tea Festival in Seattle and the rich tea related culture in Portland, this all ages event is a opportunity to come celebrate and learn about the ceremonial and cultural styles of tea from around the globe.
The festival will be held at the World Forestry Center on July 22nd, from 9:30 am to 5 pm. Attendees can expect a day packed with tea tastings from traditions and cultures from the world over, from traditional Japanese style tea ceremony to an English tea demonstration presented entirely in Victorian English garb. Classes and presentations on various aspects of tea brewing and related culture will also be available, to be purchased in advance on the Tea Fest PDX website.
Festival goers can expect a covered, open air vendor plaza with food, beverages and a relaxed festival vibe as well as an indoor area featuring international tea culture experiences, presentations and tastings.
Tea fest PDX is comprised of volunteers, business owners and educators dedicated to expanding the knowledge celebration and accessibility of all things tea in Portland, Oregon.