We are giving away a pair of tickets to on September 9.. To win, comment on this post why you'd like to attend. Winner will be drawn and emailed Friday, August 21 .
———————————————
From our sponsors: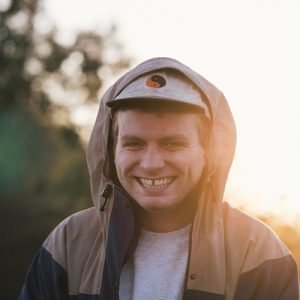 Mac DeMarco
The Garden
September 9, 2017
Doors: 5 pm / Show: 7 pm | $30 – $90 | All Ages
Tickets: ticketfly.com
Oregon Zoo
4001 SW Canyon Road, Portland, Oregon 97221
Before you ancients out there turn your heads and scoff at the premise of a twenty-something rock-and-roll goofball calling himself an old-anything, consider this: said perpetrator, he who answers to the name Mac DeMarco, has spent the better part of his time thus far writing, recording, and releasing an album of his own music pretty much every calendar flip, and pretty much on his own. The fresh meat you're now feasting on, This Old Dog, makes for his fifth in just over half a decade—bringing the total to 3 LPs and 2 EPs.
According to the DMV, MacBriare Samuel Lanyon DeMarco is 26. But in working-dog years, ol' Mac here could easily qualify for social security. To stay gold, turns out all he needed was some new tricks.
Though used to and pretty happy with that annual grind, it was a little space—in time, location, and method—that inspired DeMarco while making the record. Moving from his isolated Queens home to a house in Los Angeles helped give the somewhat transient Canada-native a broader base, and a few more months on his calendar to create did their job as well. Arriving in California with a grip of demos he'd written in New York, he realized after a few months of setting up his new shop—complete with a few new toys—that the gap was giving him perspective (insert tooth joke here).
The Garden
West Coast neo-punk twins, moonlighting models, and provocateurs, The Garden represent a new, youthful punk scene of the West Coast, with their DIY principles, and ability to exploit some previous sixty years of music and fashion to their advantage. Fact is, The Garden don't give a shit what you think, they've been conceptualizing their own style since well before the formation of the band in 2011.
The constantly evolving duo of identical twin brothers; Wyatt (bass) and Fletcher (drums) Shears, from Orange County, CA consistently defy genre and categorization, so much so, that they created their own term Vada-Vada* to define their sound and escape being pigeonholed. Their minimalistic two-piece bass and drums essence is dirty, raw and immediate. They strip away everything unnecessary about modern punk and get straight to the heart of it.