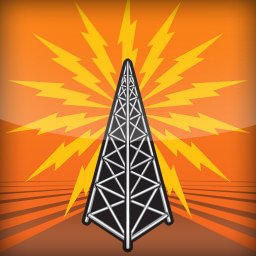 Pipeline is once again giving away many Portland event tickets this weekend including Oregon Zoo Summer Concerts, 4Peaks Music Festival, Tropitaal & more.

————————————
Win Tickets: Soul Stew Night w/ DJ Aquaman & Friends @ The Goodfoot | Funk, Soul, Disco, Break Beats & More! (June 9)
Portland's longest running DJ Dance Night, Soul Stew delivers deep & delicious cuts of funk, soul, disco & break beats on vinyl 45s. DJ Aquaman (aka Eric Hedford, former member of The Dandy Warhols and 2014 Oregon Music Hall Of Fame Inductee) joins forces with DJ Brad Vachal and The Soul Mechanic to bring you Soul Stew. To win, comment on this post here.
————————————
Win Tickets ($20): 80s Video Dance Attack Benefit for Camas Montessori School @ Crystal Ballroom | Light Show, Giant Video Screens, Pop, Rock, Hip Hop, New Wave (June 9)
We're in the big room for exactly 5.5 hours of #80sVDA dance partying AND all proceeds go towards providing amazing educational experiences for some pretty incredible kids. To win, comment on this post here.
————————————
Win Tickets ($20): Atz Kilcher's Back to our Roots @ Alpenrose Dairy Opera House | One Night Only Musical Performance, Beloved Alaskan Storyteller, Discovery Channel's "ALASKA: The Last Frontier" (June 9)
Atz Kilcher (www.atzkilcher.com) is a beloved Alaskan storyteller, singer-songwriter, and yodeler whose family story is currently being portrayed on Discovery Channel's ALASKA: The Last Frontier. To win, comment on this post here.
————————————
Win Tickets ($90): Emmy Award Winning Violinist Damien Escobar – The Heart & Soul Tour @ Aladdin Theater | Contemporary Soul (June 9)
Easy come, easy go; was the lesson two-time Emmy Award winning violinist, Damien Escobar learned when he and his brother walked away from a multi-million dollar brand that took ten years to build. The now 27-year-old's claim to fame came early on in his teens when he, alongside his brother, appeared on "America's Got Talent" as Nuttin' but Stringz. To win, comment on this post here.
————————————
Win Tickets ($70): Kasey Chambers @ Aladdin Theater | One of Australia's Top Country Artists (June 9)
Australian singer-songwriter Kasey Chambers embarks on the U.S. leg of her international tour in support of her eleventh studio album Dragonfly. The album debuted in Australia at #1 on the ARIA Albums Chart as well as being #1 on the ARIA Top 50 digital albums, Top 40 Country Albums, Top 20 Australian Artist Albums and Top 20 Australian Artist Country Albums. The album's official U.S. release is set for later this spring. To win, comment on this post here.
————————————
Win Tickets ($35): Tropitaal A Desi-Latino Soundclash 4-Year Anniversary Celebration! @ The Goodfoot Pub & Lounge | Featuring Sumo Hair, Savila, Hosted by DJs Anjali and The Incredible Kid (June 10)
Take the sultry vibe of the Latin American Tropics, combine with the rhythm of India ("Taal") and stir into Tropitaal, a Desi/Latino Soundclash where the hottest club sounds from India and Latin America go head to head in an all-night dance-off of epic proportions. To win, comment on this post here.
————————————
Win Tickets ($30): Summer Sangria Party @ Hip Chicks Do Wine | Live Music, Appetizers, Growler Fills, Wine Tasting (June 10)
Join us in Kicking off Summer with a Summer Sangria Party at Hip Chicks do Wine! Live Music by the Lisa James Trio, light appetizers and two different kinds of Sangria (in addition to wine tasting!). Bring your growler in to take some Sangria home! To win, comment on this post here.
————————————
Win Tickets ($40): Marylhurst Opera: The Yeomen of the Guard @ St. Anne's Chapel | Gilbert and Sullivan Comedy, Directed & Starring Alistair Donkin, Mistaken Identity, Secret Marriage & Betrayal (June 10-11)
The Yeomen of the Guard was Gilbert and Sullivan's 11th collaboration. It is a comic tale of mistaken identity, secret marriage and betrayal that inspired some of Sullivan's finest music. Alistair Donkin stars as Jack Point, the lovestruck court jester, one of Gilbert's finest creations. To win, comment on this post here.
————————————
Win Tickets ($400): 4 Peaks Music Festival @ Stevenson Ranch | 22 Bands, 100+ Acres, Camping, Moe, Railroad Earth & More! (June 15-18)
The 4 Peaks Music Festival is excited to announce a new venue for their 10th Anniversary. After months of searching for the right home to host the milestone festival, 4 Peaks Presents has found it in Southeast Bend's Stevenson Ranch. The 100+ acre site maintains the same Cascade Mountain views and mellow vibe as the previous location, but with an expanded Kids Area, more space for camping, and additional RV parking spots. In addition, 4 Peaks has some tricks up their sleeve for the 2017 festival. To win, comment on this post here.
————————————
Win Tickets ($50): Tony's Neil Diamond: Storytellers @ Tony Starlight Showroom | Storytellers Will Share the Stories Behind Many of Neil's Most Iconic Songs (June 16)
Neil Diamond is celebrating 50 years in show business with a world tour this year. For the last 10 of those years, I've been performing my own tribute to his iconic legacy of song. For this special show I'll be performing a stripped-down version of our long-running show. That doesn't mean I'll be topless or in my underpants. It means I'll be performing with a smaller band and a presentation designed to highlight Mr. Diamond's great songwriting. To win, comment on this post here.
————————————
Win Tickets ($70): Richard Cheese & Lounge Against The Machine @ Crystal Ballroom | Lounge, Comedy Rock, Retro Swing (June 16)
America's loudest lounge singer Richard Cheese performs swingin' Vegas versions of rock and rap songs, "swankifying" popular Top40 hits into retro vocal standards. Imagine Sinatra singing Radiohead, and you've got Richard Cheese & Lounge Against The Machine. Since 2000, Cheese has released 20 albums and sold more than 200,000 CDs. To win, comment on this post here.
————————————
Win Tickets ($30): Pride Gaylabration Presents Make America Gay Again @ Tao Event Center | Dance Party & Fundraiser, w/ DJ Gauthreaux (June 17)
Pride Northwest announces the seventh annual Gaylabration, a dance party and fundraiser and official Pride Festival event to be held Saturday June 17th, 2017 to celebrate the diversity of love and relationships in our community. All profits support the fulfillment of the Pride Northwest core mission. Gaylabration 2017 will feature premiere entertainment provided by DJ Joe Gauthreaux (NY), David Sylvester, The Circus Project, Seattle Shibari, Revol Artists, and DaBooth. Lighting and effects by Portland Productions. To win, comment on this post here.
————————————
Win Tickets ($110): Saké Fest PDX @ Oregon Convention Center | Sample from 150 US & Japanese-made Sake (June 21)
The Oregon Convention Center welcomes nearly 40 Portland chefs and International saké producers on Wednesday, June 21, 2017 for Saké Fest PDX. Attendees will have the opportunity to choose from over 150 samples of US and Japanese-made saké, beer and spirits, paired with gourmet food from many top Portland chefs and eateries. To win, comment on this post here.
————————————
Win Tickets ($30): Portland Pun-Off | Celebrate the Contagious Power of the PUN, Compete or Watch (June 22)
Join us and celebrate the contagious power of the PUN, the irresistible wordplay sourced in a seemingly endless supply of multiple meanings for a single word or phrase. Prized tool of parents, kindergarten teachers, obnoxious friends, and Witzelsucht patients everywhere! To win, comment on this post here.
————————————
Win Tickets ($59): Oregon Zoo Summer Concerts Presents Grammy Winner Aimee Mann, Rhiannon Giddens | Rock, Folk, Country, New Wave, Bluegrass, Jazz (July 16)
Aimee Mann's Mental Illness, her first album in five years, will be released on March 31 via her own SuperEgo Records. The record follows 2012's Charmer, which Rolling Stone proclaimed "shows off the more pop-oriented side to her usual acoustic tendencies." With this follow-up, she returns to a more musically soft-spoken but still lyrically barbed approach, as heard in the album's lead single, "Goose Snow Cone." To win, comment on this post here.
————————————
Win Ticket ($20): Dope Yoga @ Northwest Cannabis Club | Partake Before Class, Yoga Flow, Restorative & Guided Meditation (June 17)
Have you ever wanted to partake right before class then embark on a journey with cannabis and yoga. Now is your chance. Join Phern Wright as you experience a yoga class unlike any other. Classes sell out fast don't hesitate! To win, comment on this post here.
————————————
Win Tickets ($70): Oregon Zoo Outdoor Summer Concerts Presents Seu Jorge Presents The Life Aquatic: A Tribute to David Bowie (June 21)
Seu Jorge, one of Brazil's most talented contemporary singers, rose to international fame in the Wes Anderson film A Life Aquatic. In his acclaimed role as Pelé dos Santos, a singing sailor, Seu Jorge performed several of David Bowie's songs in the film. To win, comment on this post here.
————————————
Win Tickets ($89): Oregon Zoo Outdoor Summer Concerts Presents John Prine | w/ Ramblin' Jack Elliott, Country, Folk (June 23)
Some four decades since his remarkable debut, John Prine has stayed at the top of his game, both as a performer and songwriter. Recently honored at the Library of Congress by US Poet Laureate Ted Kooser, he's been elevated from the annals of songwriters into the realm of bonafide American treasures. To win, comment on this post here.
————————————
Win Ticket ($25): BrewFest in the Park @ Overlook Park | 60+ Organically Brewed Craft Beverages, Cider, Mead, Food Carts, Sustainability-oriented Vendors (June 23-25)
Grab your picnic blankets, bikes, the kids & the dog and join the first annual BrewFest in the Park at Overlook Park! This event will serve 65 organically brewed craft beverages, including beer, cider and mead. To win, comment on this post here.
————————————
Win Tickets ($90): Oregon Zoo Summer Concerts Presents Brandi Carlile | Alternative Country & Folk Rock (July 29-30)
"Everyone needs to be risking something," says Seattle-based singer-songwriter Brandi Carlile. She's discussing the M.O. behind The Firewatcher's Daughter, her stunning new release – her first for artist-friendly indie label ATO. The 12-song collection marks a triumphant return after a three-year recording hiatus, and her strongest, most rock & roll album to date. To win, comment on this post here.
————————————
Win Tickets ($60): Oregon Zoo Outdoor Summer Concerts Presents Blind Pilot | w/ Gregory Alan Isakov (August 12)
"The past isn't finished with us yet. Love can be like that, too. A couple of years ago I found love in different forms leaving my life at once. In a single month I lost my closest group of friends, my 13-year relationship ended, and my dad was diagnosed with cancer. I had just stopped touring to write the next Blind Pilot album, but instead I was watching each of my plans unthread as a new season pulled forward relentlessly. To win, comment on this post here.
————————————
Win Tickets ($95): Oregon Zoo Outdoor Summer Concerts Presents Pat Benatar & Neil Giraldo / Rick Springfield (August 16)
Pat Benatar: she's always been a rule-breaker and a trail-blazer, she remains a bold and distinctive artist both on stage and on record, and now, after more than three decades in rock 'n' roll, she's a bonafide living legend. To win, comment on this post here.
————————————
Win Tickets ($70): Oregon Zoo Summer Concerts Presents KALEO – Express Tour 2017 | Indie Rock, Folk, Garage Punk (September 1)
Every story has two sides, and that adage is certainly true for Kaleo, the four-piece band from Iceland who now call the US home. Call it a split upbringing: the isolated heritage that results from coming of age in Iceland has paired with the fresh inspiration of moving to America, and the band has built a sound to match the disparate landscapes. A gorgeous and raucous blend of rock, folk and blues, Kaleo's debut LP embodies that very spirit of duality: titled A/B, the album showcases the band's multi-layered dynamics and ability to play different genres with equal skill. To win, comment on this post here.
————————————
Win A Quest ($49): Get Your Family Outside this Summer w/ Urban Adventure Quest Amazing Scavenger Hunt Adventure!
Urban Adventure Quest has created an interactive scavenger hunt that combines the fun of the Amazing Race with a three-hour sightseeing tour of Portland. Guided from any smart phone, groups make their way among well-known and overlooked gems of the city, solving clues and completing challenges while learning local history. To win, comment on this post here.
————————————
Note: People who enter our contests are subscribed to our weekly Thursday events newsletter. You can unsubscribe any time. We do not give your email or info to any third party unless needed to collect tickets or prizes when you have won a contest.
————————————
Our Portland Events App for PDX Pipeline is now available for iPhones, Android phones and iPads!
Now, you can have all of the great Portland events from our website in the palm of your hand when you're out on the town.
Download the App for iPhone here
Download the App for Android here
–————————————
—————————————————–