From our sponsors: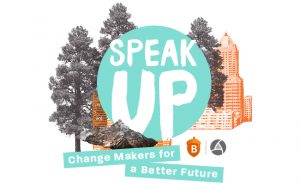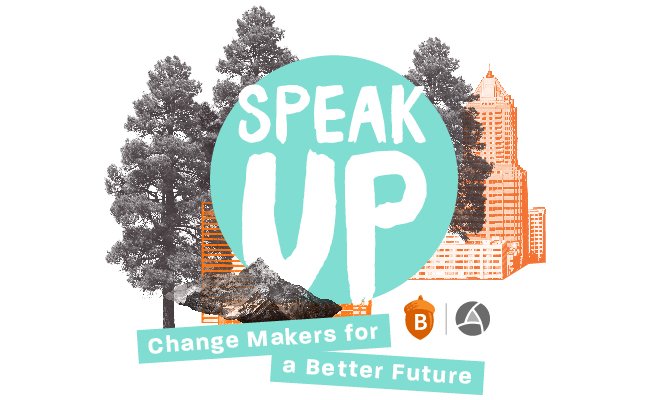 Speak Up / Act Up: Change Makers Seek a Better Future
June 14, 2017
6-9:30 p.m. | Free | All Ages
Tickets: bit.ly/SpeakUPActUP
Revolution Hall
1300 SW Stark St., Portland, Ore.
How do we create a bright future for everyone? How do we reach a future where we thrive because businesses and government meet the high standards people deserve?
Speak up and act up! Leading voices in local government, activism and business come together as part of a free event to help amplify the power of engaged citizenry and take actions to be part of collective solutions. This festive night of conversation, activism, food and drink will feature stories of transformation, transparency and advocacy from a diverse panel of strong local concerns and will light a fire under anyone ready for their voice to be heard.
Speak Up / Act Up panelists:
Kat Taylor, co-Founder and co-CEO Beneficial State Bank and co-CEO Albina Community Bank; activist
Deborah Kafoury, Multnomah County Chair
Augusto Carneiro, owner Nossa Familia Coffee
Co-moderators Stephen Green, Townsquared, recent 2017 TEDx speaker, and Portland affordable housing bond oversight committee, and performer Storm Large of Pink Martini.
Artist Redray Frazier, recent 2017 Portland TEDx speaker and his band
About the Beneficial State Bank Family
Beneficial State Bank is a state-chartered, deposit-taking, federally insured, for-profit banking organization headquartered in Oakland, Calif. Founded as a social enterprise bank in 2007, Beneficial State Bank has grown organically and through aligned acquisition to serve the three West Coast states. Beneficial State Bank holds to a triple bottom-line of social justice, environmental well-being and economic sustainability. One hundred percent of the economic interest of Beneficial State Bank is entirely owned by the nonprofit Beneficial State Foundation that is permanently governed in the public interest. This ownership has allowed the bank to prove and maintain an innovative model for banking that generates prosperity for people and the planet, avoids extractive practices, all while being financially safe and sound.