From our sponsors: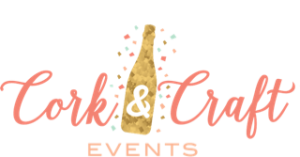 Cork & Craft Events
More info: corkandcraftevents.com
Cork & Craft Events is a new spin on the drinks and art scene. Go beyond painting and learn new crafting skills!
During our 2-3 hours long events, a Master Crafter will guide you through the process of makery to create a truly Display-Worthy item. Your ticket includes a craft kit, use of our tools and a reserved seat at our venue. Come by yourself and meet like-minded people or bring your friends for a unique night out. We promise, you can create!
We are currently open in Portland, OR and rapidly expanding. Check our events calendar to see upcoming crafts in your area or inquire about becoming a Master Crafter and creating your own fulfilling career.
June 7th- 6-9pm – Macrame Planter at Cerulean Wine – Pearl District-
June 10th- 6-9pm – Embroidery at Stein Distillery – Beaverton