From our sponsors: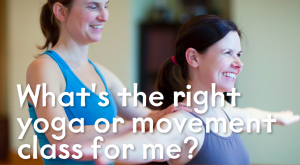 Enjoy a 3 Free Classes & Sauna Sessions at Root Whole Body
Get your FREE CLASSES w/ promo code Yoga-Movement-3 at rootwholebody.com
Offer expires June 30, 2017
New location – 2 yoga/movement studios at NW 21st & Quimby
More info: rootwholebody.com/root-nw
Jumpstart your yoga/movement practice at the new Root Whole Body in NW Portland… with two beautiful new studios, conveniently located across from New Seasons.
Vinyasa, PiYo, Power Flow, Yin, MELT, Nia, Tai Chi and many more! You may be wondering, what's the right class for me? Whether you're starting out or wanting to evolve your practice, we've created the perfect guide for you! Plus get 3 complimentary yoga/movement classes + sauna sessions at Root Whole Body Northwest w/ code Yoga-Movement-3 at rootwholebody.com
(expires 6/30/17)
As always when you come in for class at Root, you are welcome to enjoy the community sauna, relax with some medicinal tea in our beautiful tea room, and have full access to our locker room amenities.
Download our guide to finding your perfect class – including a handy chart, video and PDF article: (Click Here)
Learn about classes offered at Root (Click Here)
Schedule your class now (Click Here)
Or call (503) 292 – 7668.
Root Whole Body is a whole body health center, focused on the four pillars of food, movement, immunity and pause.
SLABTOWN | NW 21st & Quimby
www.rootwholebody.com
Yoga/Movement | Naturopathic | Massage | Organic Skincare | Chiropractic | Acupuncture | And More