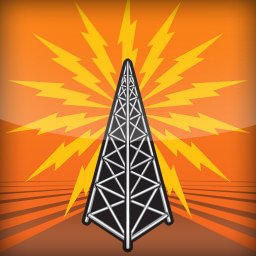 Pipeline is once again giving away many Portland event tickets this weekend including Pun Off, Belgian Beerfest, Shafty & more.

————————————
Win Tickets ($50): Portland's Prom @ Star Theater | The Prom You Wish You'd Had, Just People, ADDverse Effects & More! (May 27)
Join us once again for a magical evening of adult shenanigans and Prom-foolery Saturday, May 27th at Star Theater Portland. To win, comment on this post here.
————————————
Win Tickets ($20): Shafty Night 1 @ The Goodfoot | Portland's Tribute to Phish, Trampolines, Megaphones, Choreographed Dances, Vacuum Cleaner Solos & More! (May 27)
Shafty is the country's finest Phish tribute band! What began as essentially a goof – a chance to throw down some familiar dancey beats and jam for whoever felt like listening – ultimately lit a spark under the off-the-radar powder keg of Phish fans in the Portland music scene. Brett McConnell (bass) and Rob Sipsky (guitar) spent more time talking about the possibility of putting a Phish tribute together than actually practicing, prior to that first performance at the goodfoot, in February of 2012. To win, comment on this post here.
————————————
Win Tickets ($64): Grammy Winners Digable Planets @ Crystal Ballroom | Alternative Hip Hop Trio (May 28)
Alternative hip-hop trio, Mary Ann "Ladybug Mecca" Vieira, Craig "Doodlebug" Irving and Ishmael "Butterfly" Butler have reunited! Their debut album Reachin' (A New Refutation of Time and Space) in 1993 featured crossover hit, "Rebirth of Slick (Cool Like Dat)" earning a Grammy for Best Rap Performance by a Duo or Group. That, plus Blowout Comb in 1994, are both hip-hop classics. It's finally time for a Digable Planets reunion and fans are ready. Reunited and it feels sooo good! To win, comment on this post here.
————————————
Win A Quest ($49): Get Your Family Outside for Memorial Day Weekend w/ Urban Adventure Quest Amazing Scavenger Hunt Adventure!
This Memorial Day Weekend, get your family off the couch w/ a city wide scavenger hunt turns Portland into a giant game board! To win, comment on this post here.
————————————
Win Tickets ($90): Jean-Luc Ponty – The Atlantic Years @ Aladdin Theater | Jazz Violinist, Bebop, Electric Violin, Clarinet (May 30)
After studying classical violin at the Paris Conservatory, Jean Luc Ponty turned to jazz in the 60's. Thanks to his revolutionary style he collaborated with some of the best European and American musicians such as Eddy Louiss, Daniel Humair, Niels Henning-Ørsted Pedersen, John Lewis, Lalo Schifrin, and Quincy Jones. He became the first bebop violinist and US jazz magazine "Down Beat" created a violin category for him in its critics' poll, until then violin was in the 'miscellaneous instruments' category. To win, comment on this post here.
————————————
Win Tickets ($50): Justin Townes Earle @ Aladdin Theater | w/ Special Guests The Sadies, Indie (May 31)
Since launching his recording career a decade ago, Justin Townes Earle has established a reputation as a singular leading light in the Americana music community. With fearless, personally charged lyrical insight and infectious melodic craftsmanship, the young veteran singer-songwriter has built a rich, personally charged body of work. To win, comment on this post here.
————————————
Win Tickets ($40): June Bloom @ Ecotrust | Cocktails, Folk Tunes by the Junebugs, Celebrate The New Season (June 1)
Wet your whistle with refreshing cocktails by Merit Badge, sample a bounty of farm-to-table fare from Portland's best caterers, and swing into summer with lively folk-pop tunes from The Junebugs. To win, comment on this post here.
————————————
Win Tickets ($36): Portland Story Theater Presents Urban Tellers @ Fremont Theater | Featuring Some of the Season's Best Stories, 6 Tellers, Live Music (June 2)
This is our last show of season and we're bringing back some of the most compelling stories that we heard on the Portland Story Theater stage. Of course, there are more wonderful stories but here are the ones you will be able to enjoy live and in person once again at this show. To win, comment on this post here.
————————————
Win Tickets ($70): Grammy Award Nominee Joan Osborne Sings the Songs of Bob Dylan @ Aladdin Theater | Folk, Soul (June 2)
Joan Osborne has rightfully earned a reputation as one of the great voices of her generation — both a commanding, passionate performer and a frank, emotionally evocative songwriter. Osborne is widely known for her beloved hit song,"(What If God Was)One of Us," as well as her live performances of "What Becomes Of The Brokenhearted" and "Heat Wave" in the GRAMMY Award-winning documentary Standing in the Shadows of Motown. To win, comment on this post here.
————————————
Win Tickets ($54): The Mountain Goats @ Crystal Ballroom | Folk, Indie (June 2)
John called me about playing with the Mountain Goats in 2001. Not for the first time, mind you. I'd signed on for a couple European tours in 1996, playing bass; the first had gone swimmingly and led to a second, which didn't. Still, a foundation had been laid: John and I, already close friends, had developed over the course of those tours a musical chemistry strong enough that, even five years later, we were still bummed that the only people who got to see it were a handful of indifferent Bavarian villagers. To win, comment on this post here.
————————————
Win Tickets ($40): Cheers to Belgian Beers Festival @ The North Warehouse | 50+ Belgian Inspired Beers, Food Trucks (June 2-3)
The 11th annual Cheers to Belgian Beers festival has announced an initial beer list of over 50 Belgian-style beers brewed by Oregon craft brewers. The event will take place June 2 and June 3 at The North Warehouse, 723 N. Tillamook St. Hours are 1pm to 9pm on Friday and 12pm to 8pm on Saturday. To win, comment on this post here.
————————————
Win Tickets ($70): MA+DS Portland 2017 Modern Home Tour | Showcase of Residential Works of Architectural Art, 7 Homes (June 3)
The self-guided tours offer a remarkable look at amazing architecture, and a chance to learn from the creative minds who designed them. The all-day events are set at your own pace and provide a space to share with like-minded design lovers. To win, comment on this post here.
————————————
Win Tickets ($26): Satan's Pilgrims: Record Release Party @ Mission Theater | w/ Young Pioneers (June 3)
This is the Record Release Party for Satan's Pilgrims' new record, Siniestro! Please join the Pilgrims and their friends the legendary Young Pioneers who also have a new record High Again on K Records. It's a double record release party! To win, comment on this post here.
————————————
Win Tickets ($40): Backfence PDX Mainstage – Cells @ Alberta Rose Theatre | Live storytelling. No lies. No notes. No memorization. (June 3)
Five people telling true never-been-told stories based on the the theme CELLS. Think funny, poignant, mysterious, dark stories about biology, prison/jail, genetics, family history passing on, electricity, signs of getting older and more! To win, comment on this post here.
————————————
Win Tickets ($60): David Lindley @ Aladdin Theater | w/ Cindy Lee Berryhill, Multi-Instrumentalist, Rock, Country, World (June 4)
Multi-instrumentalist David Lindley performs music that redefines the word "eclectic." Lindley, well known for his many years as the featured accompanist with Jackson Browne, and leader of his own band El Rayo-X, has long championed the concept of world music. Lindley incorporates an incredible array of stringed instruments including but not limited to Kona and Weissenborn Hawaiian lap steel guitar, Turkish saz and chumbus, Middle Eastern oud, and Irish bouzouki. To win, comment on this post here.
————————————
Win Tickets ($110): Portland Horror Film Festival @ The Hollywood Theatre | 30 Short & Feature Films From Around the World (June 8-10)
From zombie children to demonic possession, vampires to Satanic guitars, urban legends to creepy scarecrows, and sweet, sweet revenge, there is something for everyone! Get ready for a solid weekend of over 40 short and feature films from around the world. Innovative takes on new and classic scares by up and coming filmmakers from the US, Australia, Canada, UK, Brazil, Norway, France, Italy, Sweden, the Philippines, Spain, Turkey, and Iran. Most of these films can't be seen anywhere else, and many are making their big screen debuts! To win, comment on this post here.
————————————
Win Tickets ($30): Portland Pun-Off | Celebrate the Contagious Power of the PUN, Compete or Watch (June 22)
Join us and celebrate the contagious power of the PUN, the irresistible wordplay sourced in a seemingly endless supply of multiple meanings for a single word or phrase. Prized tool of parents, kindergarten teachers, obnoxious friends, and Witzelsucht patients everywhere! To win, comment on this post here.
————————————
Win Tickets ($59): Oregon Zoo Summer Concerts Presents Grammy Winner Aimee Mann, Rhiannon Giddens | Rock, Folk, Country, New Wave, Bluegrass, Jazz (July 16)
Aimee Mann's Mental Illness, her first album in five years, will be released on March 31 via her own SuperEgo Records. The record follows 2012's Charmer, which Rolling Stone proclaimed "shows off the more pop-oriented side to her usual acoustic tendencies." With this follow-up, she returns to a more musically soft-spoken but still lyrically barbed approach, as heard in the album's lead single, "Goose Snow Cone." To win, comment on this post here.
————————————
Win Tickets ($90): Oregon Zoo Summer Concerts Presents Brandi Carlile | Alternative Country & Folk Rock (July 29-30)
"Everyone needs to be risking something," says Seattle-based singer-songwriter Brandi Carlile. She's discussing the M.O. behind The Firewatcher's Daughter, her stunning new release – her first for artist-friendly indie label ATO. The 12-song collection marks a triumphant return after a three-year recording hiatus, and her strongest, most rock & roll album to date. To win, comment on this post here.
————————————
Win Tickets ($70): Oregon Zoo Summer Concerts Presents KALEO – Express Tour 2017 | Indie Rock, Folk, Garage Punk (September 1)
Every story has two sides, and that adage is certainly true for Kaleo, the four-piece band from Iceland who now call the US home. Call it a split upbringing: the isolated heritage that results from coming of age in Iceland has paired with the fresh inspiration of moving to America, and the band has built a sound to match the disparate landscapes. A gorgeous and raucous blend of rock, folk and blues, Kaleo's debut LP embodies that very spirit of duality: titled A/B, the album showcases the band's multi-layered dynamics and ability to play different genres with equal skill. To win, comment on this post here.
————————————
Note: People who enter our contests are subscribed to our weekly Thursday events newsletter. You can unsubscribe any time. We do not give your email or info to any third party unless needed to collect tickets or prizes when you have won a contest.
————————————
Our Portland Events App for PDX Pipeline is now available for iPhones, Android phones and iPads!
Now, you can have all of the great Portland events from our website in the palm of your hand when you're out on the town.
Download the App for iPhone here
Download the App for Android here
–————————————
—————————————————–