From our sponsors: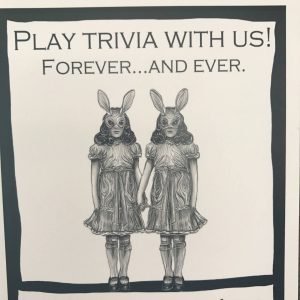 Bridgetown Trivia @ Blackbird Pizza
Wednesdays at 7 p.m.
More info: bridgetowntrivia.com
Blackbird Pizza
1935 SE Hawthorne Blvd., Portland, OR 97214
Blackbird is now hosting Trivia on Wednesday nights – and anybody can play! Super fun, and prizes! #bridgetowntrivia
Hip hub with build-your-own pies, vegan options & creative cocktails, plus a game room, late hours, & you guessed it: FREE TRIVIA!!
Conveniently located in the middle of the Hawthorne drag, Blackbird has a Pizza of the Day, many selections of slices and other dinner items, a full bar, carry out, & delivery until 2 am! A place for families and friends to hang & enjoy the atmosphere and good vibes.