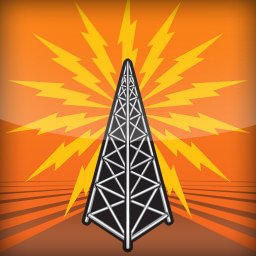 Pipeline is once again giving away many Portland event tickets this weekend including Pun Off, Portland's Prom, Summer Cocktail Class & more.

————————————
Win Tickets ($30): PRP Pop-Up Music Fest Fundraiser @ Portland Radio Project | 6 Bands, Food & Drinks, Prizes, Auction, Help Keep Local Music on the Radio! (May 21)
Six Bands + food/drink = $10 in advance, $15 at door. Let's join together to keep local music on the radio! To win, comment on this post here.
————————————
Win Tickets ($50): OMSI and ROAM SCHOOLED present "Food Smarts" @ Revolution Hall | Cooking Demos, Tasting, Booths, Live Music (May 21)
OMSI (Oregon Museum of Science and Industry) and Roam Schooled (award-winning Portland-based podcast) are teaming up for an event at Revolution Hall to explore, entertain, taste, and discuss where our food comes from and why it tastes the way it does. To win, comment on this post here.
————————————
Win VIP Tickets ($80): Portland: Lady Bunny in "Trans-Jester!" – One Night Only! @ Aladdin Theater | Raunchy, Political Incorrectness, Song Parodies, Sex and the City, RuPaul's Drag U (May 25)
Called "screamingly, gratifyingly, crap-your-pants funny" by Out.com, the one-woman show Trans-Jester! is coming to the Aladdin Theater in Portland to skewer everything you think you know about sex and gender. To win, comment on this post here.
————————————
Win Tickets ($36): Memorial Day Weekend Wine Tasting @ Hip Chicks Do Wine | Experience Wine Country Without The Drive! Live Music, Samples of All Wines (May 26-29)
Memorial Day weekend is one of only 2 weekends a year where we pour ALL of our wines! Admission at the door is $18 and includes wine tasting of 10-12 wines including New Releases, appetizers, live music and a logo glass (non-alcoholic options & discounted admission available for designated drivers). To win, comment on this post here.
————————————
Win Tickets ($50): Portland's Prom @ Star Theater | The Prom You Wish You'd Had, Just People, ADDverse Effects & More! (May 27)
Join us once again for a magical evening of adult shenanigans and Prom-foolery Saturday, May 27th at Star Theater Portland. To win, comment on this post here.
————————————
Win Tickets ($40): City of Goses Beer Festival @ LABrewatory | Portland Rose Festival Celebration of 30+ Gose-style Beers (Ma7-28)
CITY of GOSES, the largest and possibly first celebration strictly dedicated to gose-style beers is also the Portland Rose Festival's sanctioned beer fest. The Memorial Day weekend event will feature 30 goses from Saxony to Stumptown. Thirsty attendees will discover über traditional versions on this salty, sour beer including imports from its source in Leipzig, Germany to takes from around Portland and across the globe, CITY of GOSES. The fest takes place three blocks from the Albina/Mississippi Max station just one stop north of the Gose Quarter at LABrewatory. Admission includes a souvenir glass and additional tasting tickets will be available for $1 each. To win, comment on this post here.
————————————
Win Tickets ($40): June Bloom @ Ecotrust | Cocktails, Folk Tunes by the Junebugs, Celebrate The New Season (June 1)
Wet your whistle with refreshing cocktails by Merit Badge, sample a bounty of farm-to-table fare from Portland's best caterers, and swing into summer with lively folk-pop tunes from The Junebugs. To win, comment on this post here.
————————————
Win Tickets ($36): Portland Story Theater Presents Urban Tellers @ Fremont Theater | Featuring Some of the Season's Best Stories, 6 Tellers, Live Music (June 2)
This is our last show of season and we're bringing back some of the most compelling stories that we heard on the Portland Story Theater stage. Of course, there are more wonderful stories but here are the ones you will be able to enjoy live and in person once again at this show. To win, comment on this post here.
————————————
Win Tickets ($70): MA+DS Portland 2017 Modern Home Tour | Showcase of Residential Works of Architectural Art, 7 Homes (June 3)
The self-guided tours offer a remarkable look at amazing architecture, and a chance to learn from the creative minds who designed them. The all-day events are set at your own pace and provide a space to share with like-minded design lovers. To win, comment on this post here.
————————————
Win Tickets ($100): Summer Cocktail Classes @ New Deal Distillery | Cocktails Made Right, Right From Home (June 7)
Have fun learning how to prepare, measure, and mix delicious Summer-inspired cocktails from behind your own home bar. The class will cover cocktail balance basics, as well as the proper equipment and techniques to make the perfect classic cocktails for you and your party guests. Each student will receive a special discount on a Viski Professional barware kit. To win, comment on this post here.
————————————
Win Tickets ($30): Portland Pun-Off | Celebrate the Contagious Power of the PUN, Compete or Watch (June 22)
Join us and celebrate the contagious power of the PUN, the irresistible wordplay sourced in a seemingly endless supply of multiple meanings for a single word or phrase. Prized tool of parents, kindergarten teachers, obnoxious friends, and Witzelsucht patients everywhere! To win, comment on this post here.
————————————
Win Tickets ($59): Oregon Zoo Summer Concerts Presents Grammy Winner Aimee Mann, Rhiannon Giddens | Rock, Folk, Country, New Wave, Bluegrass, Jazz (July 16)
Aimee Mann's Mental Illness, her first album in five years, will be released on March 31 via her own SuperEgo Records. The record follows 2012's Charmer, which Rolling Stone proclaimed "shows off the more pop-oriented side to her usual acoustic tendencies." With this follow-up, she returns to a more musically soft-spoken but still lyrically barbed approach, as heard in the album's lead single, "Goose Snow Cone." To win, comment on this post here.
————————————
Win Tickets ($90): Oregon Zoo Summer Concerts Presents Brandi Carlile | Alternative Country & Folk Rock (July 29-30)
"Everyone needs to be risking something," says Seattle-based singer-songwriter Brandi Carlile. She's discussing the M.O. behind The Firewatcher's Daughter, her stunning new release – her first for artist-friendly indie label ATO. The 12-song collection marks a triumphant return after a three-year recording hiatus, and her strongest, most rock & roll album to date. To win, comment on this post here.
————————————
Win Tickets ($70): Oregon Zoo Summer Concerts Presents KALEO – Express Tour 2017 | Indie Rock, Folk, Garage Punk (September 1)
Every story has two sides, and that adage is certainly true for Kaleo, the four-piece band from Iceland who now call the US home. Call it a split upbringing: the isolated heritage that results from coming of age in Iceland has paired with the fresh inspiration of moving to America, and the band has built a sound to match the disparate landscapes. A gorgeous and raucous blend of rock, folk and blues, Kaleo's debut LP embodies that very spirit of duality: titled A/B, the album showcases the band's multi-layered dynamics and ability to play different genres with equal skill. To win, comment on this post here.
————————————
Note: People who enter our contests are subscribed to our weekly Thursday events newsletter. You can unsubscribe any time. We do not give your email or info to any third party unless needed to collect tickets or prizes when you have won a contest.
————————————
Our Portland Events App for PDX Pipeline is now available for iPhones, Android phones and iPads!
Now, you can have all of the great Portland events from our website in the palm of your hand when you're out on the town.
Download the App for iPhone here
Download the App for Android here
–————————————
—————————————————–