From our sponsors: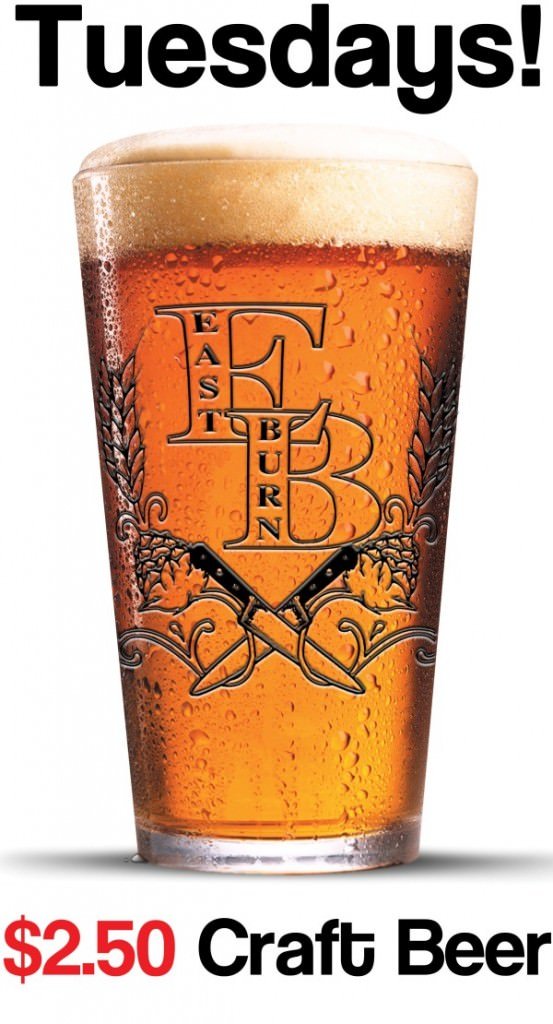 $2.50 Craft Beer on Tuesdays
Every Tuesday from 4 p.m. – Midnight

East Burn
1800 East Burnside Street Portland, OR 97214
(503) 236-2876 | More Info: theeastburn.com
Every Tuesday is our famous $2.50 Craft Beer Tuesdays! Come out and try a few pints of great craft beer from many of our 19 constantly rotating taps for only $2.50! 4pm-Midnight every Tuesday.
See an the tap list HERE.
Craft Beer is our focus with a selection of 19 taps that change daily, from the multitude of craft breweries we have here in the Northwest, as well as from across the country.
We don't short change the great wine and spirits we have in the Northwest either… Since we have a bunch of great distilleries just down the road from us we serve up their wares in our creative house cocktails.
We have an extensive wine list and a nitrogen WineKeeper, allowing glass pours with bottle freshness.