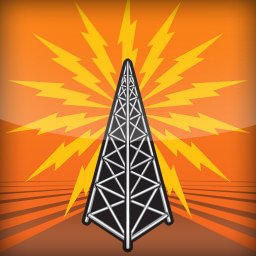 Pipeline is once again giving away many Portland event tickets this weekend including Storytelling, PDX Urban Wine Experience, Summer Cocktail Class & more.

————————————
Win Tickets: Tezeta Band @ Goodfoot Pub & Lounge | Part Jazz, Part Soul, R&B, Ethiopian Dance (May 4)
Tezeta Band is the sound of nostalgia and soulful dance music. It is part jazz, part soul and part ancient Ethiopian melodies blended with the R & B music of the 1960's and 1970's. It comes from a period when the influential sounds of James Brown, Jackie Mittoo and John Coltrane melted together with Ethiopian tradition in the hot clubs and lounges of Addis Ababa. To win, comment on this post here.
————————————
Win Tickets ($30): The Midnight Serenaders, The Rhythm Future Quartet @ The Secret Society | Portland Cinco de Mayo 2017, Jazz, Dance (May 5)
Riding the crest of the neo-traditional jazz craze presently occurring on the West Coast, the MIDNIGHT SERENADERS are a six-piece swing band playing regularly to enthusiastic audiences throughout the Pacific Northwest. Performing vintage pop, Hot Jazz, and Hawaiian instrumentals, as well as an expanding collection of Jazz Age-sounding original songs, these six veteran musicians strive to share their love for the music of the 1920's, 30's and 40's. To win, comment on this post here.
————————————
Win Tickets ($60): Tony Starlight's Tribute to Television | A Journey Through the Wonderful World of Television & the Era of Classic Theme Songs (May 5)
Ernie Kovacs once quipped, "Television is a medium, so called because it is neither rare nor well-done." This may be true, but TV THEME SONGS ARE GREAT! Through music, monologues and sing-alongs, Tony will take you on a journey through the wonderful world of television and the era of classic theme songs. "The Greatest American Hero", "Mary Tyler Moore", "Wonder Woman", "The Love Boat", "Cheers" and "Family Ties (Without Us)". Classic instrumentals like the themes from "The Pink Panther", "Star Trek", "Mission Impossible" and "Hawaii 5-0". To win, comment on this post here.
————————————
Win Tickets ($20): Magic Beans and Steve Swatkins @ Goodfoot Pub & Lounge | Space Funk / Groove Grass / Ameritronica (May 6)
The Magic Beans are band with a passion for music that is as infectious as their songs, both of which have gained them national notoriety in a short time. Much like the taste's of modern music lovers, the band's sound isn't confined to one-genre. The Beans strive to be as inclusive as possible by skirting the lines between many genres within their unique sound. To win, comment on this post here.
————————————
Win Tickets ($20): Portland Storytellers' Guild Presents Woulda, Coulda, Shoulda @ Hipbone Studio | Featuring Stories of Experiences You Wish You Could Do-over (May 6)
Ever looked back on an experience or time in your life and wished for a do-over? Yep, join the club. Some memories elicit blushes. Others, sighs. But it's all part of the merry romp called, "Life". To win, comment on this post here.
————————————
Win VIP Tickets ($100): PDX Urban Wine Experience @ Seven Bridges Winery | Featuring 16 Member Wineries, Wine, Food, Samples (May 7)
Join the Sixteen Winery Members of the PDX Urban Winery Association for an afternoon of wine, food and fun. Each winery will be pouring 2 wines and you will have the chance to hear about the wines from the owners and winemakers. Mix and match your favorite wines to get discounts on 6 and 12 bottle purchases. General Admission Tickets are $30. To win, comment on this post here.
————————————
Win Tickets ($36): Anthony David w/ Blossom @ Mission Theater | R&B, Neo Soul, Acoustic (May 7)
Anthony David has always resisted categorization by creating music that is on the one hand diverse and on the other unique even when working within a genre. Yet he has been successful, scoring hits, including a duet with India.Arie and a #1 radio hit at urban radio, defying the conventional wisdom that one has to conform to succeed. To win, comment on this post here.
————————————
Win Tickets ($60): Todrick Hall Presents: Straight Outta Oz @ Aladdin Theater | Broadway Actor, MTV star, American Idol Finalist and Viral YouTube Personality Puts A New Twist on Classic Story (May 11)
Broadway Actor, MTV star, American Idol Finalist and Viral YouTube personality Todrick Hall is putting a new "twister" on L. Frank Baum's most classic creation, "The Wonderful Wizard of Oz." With over 20 original songs, Hall brings to life this American Classic like you've never seen it before. This summer, you don't have to go to Oz because "Straight Outta Oz" is coming to a city near you. To win, comment on this post here.
————————————
Win Tickets ($54): Beloved Presents The Polish Ambassador + HÄANA & The Bohemian Dub Orchestra @ Crystal Ballroom | Electropop, Electronic Rock (May 12)
The Polish Ambassador (real name David Sugalski) is raising the bar for what it means to be a professionally touring musician. Sure, the electronic musician lays claim to producing the sweetest beats this side of the Milky Way Galaxy, but the world's funkiest diplomat is also using his popularity to steer the millennial generation toward a nourishing and sustainable way of relating with art, community and the planet. To win, comment on this post here.
————————————
Win Tickets ($50): Hump! Tour 2017 @ Cinema 21 | The Pacific Northwest's Biggest & Best Amateur-produced Porn Festival (May 13)
The HUMP! Film Festival has been bringing audiences a new kind of porn since 2005. The festival features short dirty movies—each less than five minutes—all created by people who aren't porn stars but want to be one for a weekend. The filmmakers and stars show us what they think is hot and sexy, creative and kinky, their ultimate turn-ons and their craziest fantasies. To win, comment on this post here.
————————————
Win Tickets ($58): Tom Segura: No Teeth No Entry Tour (Late Show) @ Revolution Hall | Just for Laughs Comedy Festival, The Comedy Festival (May 13)
Tom Segura is a comedian originally from Cincinnati, Ohio. His specials MOSTLY STORIES (2016) and COMPLETELY NORMAL (2014) are currently streaming on Netflix. His television credits include CONAN, NOT SAFE WITH NIKKI GLASER, HAPPY ENDINGS, THE LATE LATE SHOW, COMEDY CENTRAL PRESENTS: TOM SEGURA, MASH UP and HOW TO BE A GROWN UP. To win, comment on this post here.
————————————
Win Tickets ($98): Portland Run Mama Run @ Mt Tabor Park | Mother's Day All Ages Fun Run, 5K/10K, Benefits Family Forward Action (May 14)
Join Family Forward Action as they host Run Mama Run for the second time. In its 9th year, this is an all ages fun run/5K/10K on Mother's Day to celebrate mothers and benefit mothers! Runners are free to run, walk, jog or stroll through beautiful Mt. Tabor Park. There will be activities for the kids and food and coffee for our runners! To win, comment on this post here.
————————————
Win Tickets ($100): Summer Cocktail Classes @ New Deal Distillery | Cocktails Made Right, Right From Home (June 7)
Have fun learning how to prepare, measure, and mix delicious Summer-inspired cocktails from behind your own home bar. The class will cover cocktail balance basics, as well as the proper equipment and techniques to make the perfect classic cocktails for you and your party guests. Each student will receive a special discount on a Viski Professional barware kit. To win, comment on this post here.
————————————
Win Tickets ($59): Oregon Zoo Summer Concerts Presents Grammy Winner Aimee Mann, Rhiannon Giddens | Rock, Folk, Country, New Wave, Bluegrass, Jazz (July 16)
Aimee Mann's Mental Illness, her first album in five years, will be released on March 31 via her own SuperEgo Records. The record follows 2012's Charmer, which Rolling Stone proclaimed "shows off the more pop-oriented side to her usual acoustic tendencies." With this follow-up, she returns to a more musically soft-spoken but still lyrically barbed approach, as heard in the album's lead single, "Goose Snow Cone." To win, comment on this post here.
————————————
Win Tickets ($90): Oregon Zoo Summer Concerts Presents Brandi Carlile | Alternative Country & Folk Rock (July 29-30)
"Everyone needs to be risking something," says Seattle-based singer-songwriter Brandi Carlile. She's discussing the M.O. behind The Firewatcher's Daughter, her stunning new release – her first for artist-friendly indie label ATO. The 12-song collection marks a triumphant return after a three-year recording hiatus, and her strongest, most rock & roll album to date. To win, comment on this post here.
————————————
Win Tickets ($70): Oregon Zoo Summer Concerts Presents KALEO – Express Tour 2017 | Indie Rock, Folk, Garage Punk (September 1)
Every story has two sides, and that adage is certainly true for Kaleo, the four-piece band from Iceland who now call the US home. Call it a split upbringing: the isolated heritage that results from coming of age in Iceland has paired with the fresh inspiration of moving to America, and the band has built a sound to match the disparate landscapes. A gorgeous and raucous blend of rock, folk and blues, Kaleo's debut LP embodies that very spirit of duality: titled A/B, the album showcases the band's multi-layered dynamics and ability to play different genres with equal skill. To win, comment on this post here.
————————————
Win A Quest ($49): Take The Whole Family on Amazing Scavenger Hunt Adventure! | Discover Portland's Hidden Mysteries w/ Urban Adventure Quest
This Easter, the Bunny might treat the whole family to a city wide scavenger hunt, which turns Portland into a giant game board! To win, comment on this post here.
————————————
Note: People who enter our contests are subscribed to our weekly Thursday events newsletter. You can unsubscribe any time. We do not give your email or info to any third party unless needed to collect tickets or prizes when you have won a contest.
————————————
Our Portland Events App for PDX Pipeline is now available for iPhones, Android phones and iPads!
Now, you can have all of the great Portland events from our website in the palm of your hand when you're out on the town.
Download the App for iPhone here
Download the App for Android here
–————————————
—————————————————–