From our sponsors: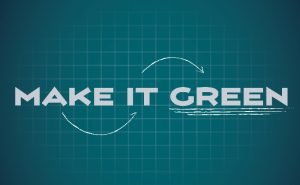 "Make it Green" Premiere
Local Film about Green Technology
May 4, 2017
7:30 PM – 9:30 PM | $5
Tickets: eventbrite.com
Clinton Street Theater
2522 Southeast Clinton Street
Portland, OR 97202
"Make it Green" is an independent documentary that follows five teams in the 2015 Cleantech competition during the course of the summer as they design, develop, and implement their green tech creations. The film is premiering at the Clinton Street Theater on May 4th at 7:30 pm and includes a showcase of curated short documentaries.
"Make it Green" is a thirty minute documentary that hopes to showcase the potential of green technology to inspire creative solutions, community engagement, and entrepreneurship. Not only does the documentary follow a local competition, it is produced and directed by a local filmmaker. The premiere event will begin with a showcase of three short green-themed documentaries and end with the first ever public screening of "Make it Green". Each audience member will receive a raffle ticket for a chance to win a pair of Environmental Audio headphones, one of the products featured in the film. Zoe Gieringer, the director, is hosting the event and will be staying after the screening to meet and talk with audience members.
To learn more about the documentary and the premiere, please visit: www.makeitgreenfilm.com
To purchase tickets, please visit: https://makeitgreenfilm.eventbrite.com