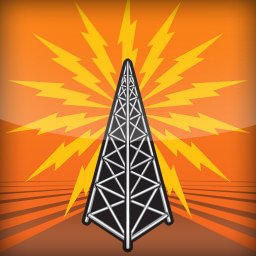 Pipeline is once again giving away many Portland event tickets this weekend including Tropitaal, 420 Throwndown, Summer Cocktail Class & more.

————————————
Win Tickets: Portland 420 Throwdown @ Goodfoot Pub & Lounge | w/ Asher Fulero Band + Far Out West (April 20)
Celebrate the holiday with us as we welcome back Asher Fulero Band and unveil the goodfoot debut of Far Out West. Pacific NW musician Asher Fulero has been delivering the goods for 17 years in a wide range of stage/studio projects and is known across genres and scenes as a consummate pianist/keyboardist, a prolific and eclectic composer/producer, and a creatively inquisitive musical catalyst. To win, comment on this post here.
————————————
Win Tickets: Soul Stew Night w/ DJ Aquaman & Friends @ The Goodfoot | Funk, Soul, Disco, Break Beats & More! (April 21)
Portland's longest running DJ Dance Night, Soul Stew delivers deep & delicious cuts of funk, soul, disco & break beats on vinyl 45s. DJ Aquaman (aka Eric Hedford, former member of The Dandy Warhols and 2014 Oregon Music Hall Of Fame Inductee) joins forces with DJ Brad Vachal and The Soul Mechanic to bring you Soul Stew. To win, comment on this post here.
————————————
Win Tickets ($24): Whoopee! A Sex-Positive Variety Show @ The Secret Society | Hosted by Sex Educator and Comedic Storyteller Armory Jane (April 21)
Whoopee! A Sex-Positive Variety Show is produced and hosted by sex educator and comedic storyteller, Amory Jane, and will feature Portland's best sex-positive entertainers all under one roof. The acts and talents are diverse, but all fit the theme of sex-positivity, body-positivity, or human sexuality. There will be burlesque, stand up, music, poetry, bellydancing, short erotic films, storytelling, mini sex ed lessons, and more! To win, comment on this post here.
————————————
Win Tickets ($32): Rose City Rollers @ Oaks Park | Wheels of Justice All-Stars vs. Bridgetown Roller Derby – Bridgetown Menace (April 22)
Come cheer on Wheels of Justice in this Portland home town match up! Our beloved All-Stars show the folks of Bridgetown Menace how it is done. To win, comment on this post here.
————————————
Win Tickets ($36): Back Fence PDX: RUSSIAN ROULETTE @ Curious Comedy Theater | Each Storyteller Has Only 5 Minutes to Come Up With a Story to Match the Prompt (April 22)
How it works: Russian Roulette begins with a full wheel of juicy story prompts. One of the 6 storytellers will be randomly drawn. They spin the wheel to decide the prompt for their story. They can play or pass. If they pass another teller can steal their prompt. Then the risky part…each storyteller has only 5 minutes to come up with a true 5-minute story based on that prompt! It's like we invented a new game called truth AND dare. To win, comment on this post here.
————————————
Win Tickets ($30): Tropitaal A Desi-Latino Soundclash @ The Goodfoot Pub & Lounge | w/ DJs Anjali and The Incredible Kid + special guest Mijo (Global Based PDX) (April 22)
Global Based co-founder and moombahton master Mijo! Known to drop heavy hitting sets, Mijo will bring a storm of tropical bass that will be sure to shake your bones into a rhythmic groove. Dipping strong into the Latin bass sound, expect an eclectic array of different tempos such as moombahton, dancehall, reggaeton, baile funk, tropical bass and global club. To win, comment on this post here.
————————————
Win Tickets ($36): The Expendables @ Crystal Ballroom | w/ RDGLDGRN, Tribal Theory, Reggae, Punk (April 27)
For eighteen years The Expendables have been bringing their perspective to the world of reggae rock. Instead of following the traditional cookie-cutter blend of reggae, punk, ska and hip-hop commonly replicated in the genre, The Expendables have perfected their own unique approach of face-melting solos, mind-bending jams and danceable grooves, blurring the lines of where one genre ends and another begins. To win, comment on this post here.
————————————
Win Tickets ($20): Astoria-Warrenton Crab, Seafood & Wine Festival | 175 Vendors, Food, Live Music & More! (April 28-30)
The communities of Astoria and Warrenton celebrate the bounty of the Pacific Ocean at the annual Astoria Warrenton Crab, Seafood and Wine Festival. This award-winning event features the authentic flavors of Oregon's North Coast, as well as trend-setting artisan producers and Oregon-based wineries. About 14,000 to 16,000 people and 175 vendors attend the event each year. To win, comment on this post here.
————————————
Win Tickets ($36): Portland Story Theater Presents Urban Tellers @ Fremont Theater | Featuring Real & True Stories, 6 Tellers, Live Music (May 5)
Experience the real, true stories of the people of Portland. Unscripted. Unafraid. 6 tellers. 10 minutes each. Go! This Urban Tellers® features Gigi Rosenberg, Beth Duckles, David Dale, Amy Clemons, and more. To win, comment on this post here.
————————————
Win Tickets ($100): Summer Cocktail Classes @ New Deal Distillery | Cocktails Made Right, Right From Home (June 7)
Have fun learning how to prepare, measure, and mix delicious Summer-inspired cocktails from behind your own home bar. The class will cover cocktail balance basics, as well as the proper equipment and techniques to make the perfect classic cocktails for you and your party guests. Each student will receive a special discount on a Viski Professional barware kit. To win, comment on this post here.
————————————
Win A Quest ($49): This Easter, Take The Whole Family on Amazing Scavenger Hunt Adventure! | Discover Portland's Hidden Mysteries w/ Urban Adventure Quest
This Easter, the Bunny might treat the whole family to a city wide scavenger hunt, which turns Portland into a giant game board! To win, comment on this post here.
————————————
Note: People who enter our contests are subscribed to our weekly Thursday events newsletter. You can unsubscribe any time. We do not give your email or info to any third party unless needed to collect tickets or prizes when you have won a contest.
————————————
Our Portland Events App for PDX Pipeline is now available for iPhones, Android phones and iPads!
Now, you can have all of the great Portland events from our website in the palm of your hand when you're out on the town.
Download the App for iPhone here
Download the App for Android here
–————————————
—————————————————–