From our sponsors:
WANT TO WIN OVER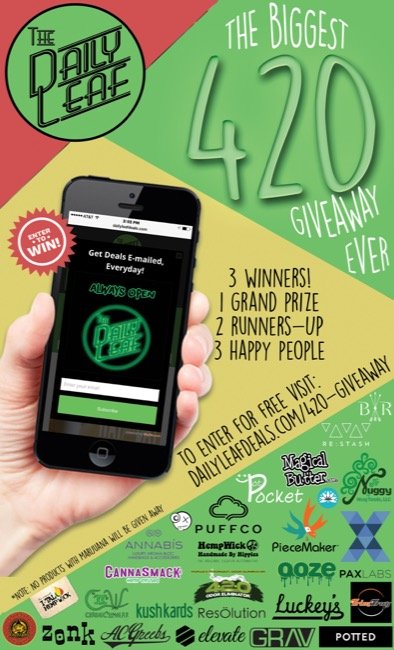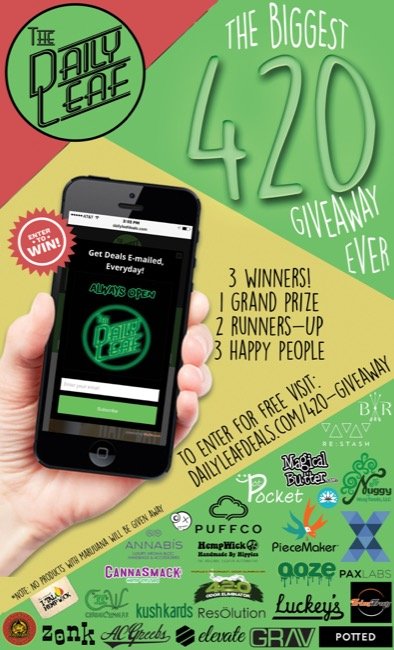 $1,000 WORTH OF CANNABIS ACCESSORIES?
Enter for free at DailyLeafDeals.com/420-Giveaway
This 420, The Daily Leaf is teaming up with high class brands (like PAX, Magical Butter Machine, Puff Co, Grav, Kung Fu Vapes, Annabis, Kush Kards, Piece Maker, Re-Stash, The Nuggy & MORE) to bring you a FREE GIVEAWAY like none other.
To enter this FREE 420 GIVEAWAY, all you need to do is go to DailyLeafDeals.com/420-Giveaway and enter your email address.
Grand prize winner will be presented on stage at the Lupe Fiasco show this 4/20!