From our sponsors: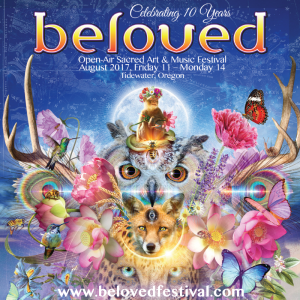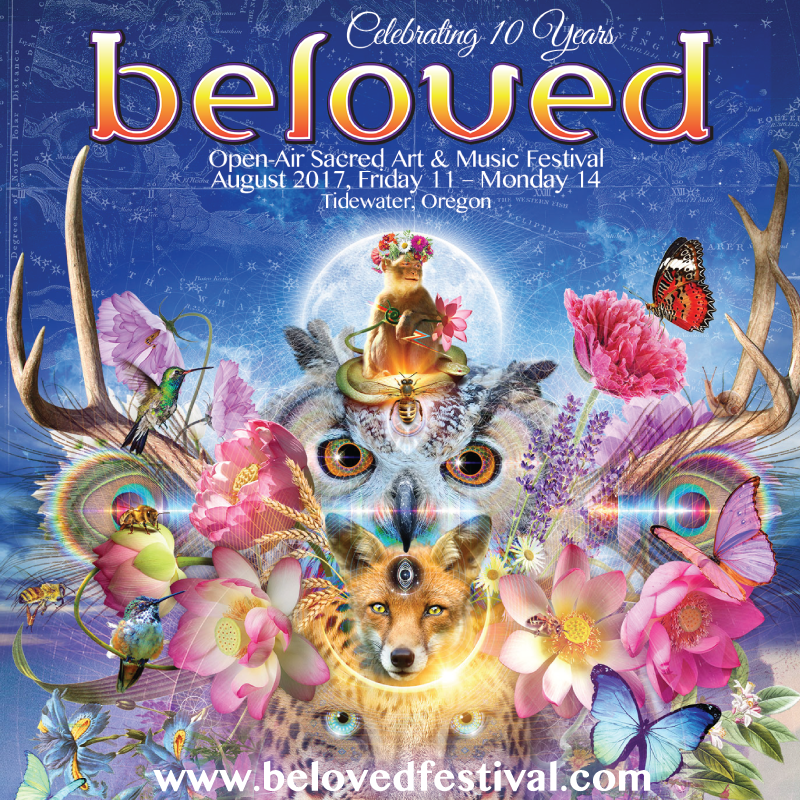 Tickets Beloved Music Festival's 10th Annual Celebration Now On Sale
August 11-14, 2017
$245 Weekend Pass
Get Tickets at belovedfestival.com
Tidewater Falls
12154 E Alsea Hwy, Tidewater, OR 97390
The first tier of tickets for the 10th annual Beloved Festival will be released Tuesday, March 21st at 10 AM PST.
Set to take place in the enchanting coastal forest near Tidewater, OR where it has been held since inception – about 2.5 hours southwest of Portland, Oregon – Beloved Festival is a 4-day open-air celebration recognized for showcasing internationally renowned musicians, artists, and teachers.
The gold standard of the transformational festival circuit, Beloved uncovers rare and unusual talent from around the globe often exposing its audience to new artists for the first time. Performances range from the exotic to the mystical; and treasured festival favorites. Past performers have included Tipper, Nahko & Medicine for the People, The Polish Ambassador, Rising Appalachia, Odesza, and OTT as well as more obscure global talent such as DakhaBrakha (Ukraine) Fatoumata Diawara (Africa), Raghu Dixit Project (India), and hip-hop artist, Youssoupha Sidibe (France).
A true innovator in event production, Beloved Festival is lauded for implementing forward-thinking concepts to support the environmental impact of the festival while simultaneously providing education in composting and recycling initiatives. Each year the festival creates a compelling infrastructure for reusables, virtually eliminating vendor waste from the 3,000 person event. In 2017, they anticipate that 50% (100% by 2018) of human waste generated onsite will be turned into reusable material thanks to their expanding composting toilet program. No small feat for a festival of this scale, Beloved Festival continues to make every effort to support the growing urgency of protecting the planet.
Fundamentally, Beloved is about connection. On the dance floor, they're asking everyone to remember how deeply we are connected to each other. In the temples, workshops, and experience of the artwork, they're asking everyone to remember our depth of connection to spirit. In engagement with the composting and greening programs, they're asking everyone to engage with the depth of our connection with the planet. And, in the yoga program, they're asking everyone to engage with our connection to our own bodies, with ourselves, with other participants in class and with the amazing forested area in and around the Yoga Pavilion.
"With division and separation and violence and oppression becoming more and more pervasive in this world, we all need to learn to express compassion in a broader way. Can we contemplate the reality that what is happening to anyone in this world is happening to everyone in this world. Every big feature and every little detail of this event is designed to provoke this realization: there's really only one of us here." – Elliot Rasenick, Festival Producer
No strangers to maintaining a vibrant community dialog, event organizers hope to provide a vessel for the community to gather and build the vision for a new paradigm as set forth by the annual festival for the last ten years.
Tickets for the Beloved Festival have sold out well in advance nearly every year since its inception, and festival goers are encouraged to purchase tickets well in advance for the decennial celebration, which promises to be the very best Beloved Festival yet.
For more information about the Beloved Festival and the pending 2017 lineup, stay tuned to www.belovedfestival.com