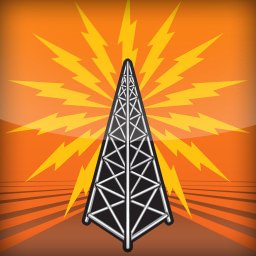 Pipeline is once again giving away many Portland event tickets this weekend including Sip!, Wood Brothers, Brothers Comatose & more.

————————————
Win A Quest ($49): Uncover Portland's Hidden Mysteries w/ Your Valentine on Urban Adventure Quest's Amazing Scavenger Hunt Adventure! | Give the Gift of Adventure! + Discount / Promo Code
Discover Portland's hidden mysteries with your Valentine w/ Urban Adventure Quest Amazing Scavenger Hunt Adventure, which turns Portland into a giant game board!To win, comment on this post here.
————————————
Win Tickets ($30): Wine and Girl Scout Cookie Pairing @ Hip Chicks Do Wine | 5 Wines Paired w/ Cookies, Stock Up On Cookies (March 3-5)
Join us in celebrating 100 years of Girl Scouts Selling Cookies! March 3rd – 5th is our 2nd Annual Cookie and Wine Pairing. We'll be pairing 5 wines with 4 delicious Girl Scout Cookies for only $15. To win, comment on this post here.
————————————
Win Tickets ($20): Mogo Music Fest Presents: PDX Funk and Soul Par-Tay @ The Goodfoot | w/ Michael BeatZilla Whitmore, Arietta Ward, Tyrone Hendrix & More! (March 4)
Mogo Music Fest funk curator, Farnell Newton, has assembled a homegrown cast of incredible players including Michael "Beatzilla" Whitmore, Arietta Ward, Tyrone Hendrix and many, many more for the funk and soul party this town deserves! To win, comment on this post here.
————————————
Win Tickets ($70): Skillet Unleashed Tour 2017 @ Crystal Ballroom | w/ Sick Puppies, Devour the Day (March 5)
Skillet recently made headlines when their last album, Awake, became one of just three rock albums to be certified platinum in 2012, forming an improbable triumvirate with the Black Keys' El Camino and Mumford and Sons' Babel. The news that Skillet had sold more than a million albums in the U.S. came as a shock to all but the band's wildly diverse horde of rans, male an female, young and old – known as Panheads – whose still-swelling ranks now officially number in the seven-digit range. This remarkable achievement was announced just as Skillet was putting the finishing touches on their eagerly waited follow-up album, Rise (Atlantic/Word). To win, comment on this post here.
————————————
Win Tickets ($50): The Wood Brothers @ Crystal Ballroom | "Masters of Soulful Folk,"Blues (March 6)
The cover of The Wood Brothers' gorgeous new album, 'Paradise,' is adorned with an illustration of a mule staring at a carrot dangling just inches in front of its mouth. The carrot, though, is hanging from a stick affixed to the mule's own head. "In some ways, he's already got it," explains guitarist Oliver Wood. "And in some ways, he'll never have it." That paradox is at the core of 'Paradise,' an album about longing and desire and the ways in which the pursuit of fulfillment can keep it perpetually out of our reach. To win, comment on this post here.
————————————
Win a Pass ($679): SEMpdx Presents Portland 2017 Engage Conference @ Sentinel Hotel | Portland's Premiere Digital Marketing Conference, Multiple Platforms, After Party, Speakers, Networking & More! (March 9)
Engage Conference is a one-day digital marketing conference in Portland Oregon, presenting multiple informative learning tracks and panel sessions. The conference is designed to provide expert insight into the latest strategies and technological advancements in digital marketing, including social media, content, UX/design, creative, advertising, SEO and paid media. To win, comment on this post here.
————————————
Win Tickets ($36): Portland Story Theater Presents Luck of the Irish @ Fremont Theater | Music by Brian Ó hAirt of Bua, Stories & Limericks (March 10)
Get your St. Paddy's groove on in true Irish fashion with Portland Story Theater's show Luck of the Irish. There will be plenty of music, rambunctious entertainment, and stories that are sure to lighten your spirit. Fueled by the legacy of Irish legend, luck, and love, this evening promises to be a rollicking good time for all. To win, comment on this post here.
————————————
Win Tickets ($34): Sip! McMinnville Wine & Food Classic @ Evergreen Aviation Museum | Featuring 80+ Wineries , Spirits, Beers, Ciders, 20+ Food & Dessert Vendors & More! (March 10-12)
Sip! McMinnville Wine & Food Classic was established in 2000 as both a fun event for wine and food enthusiasts and a benefit for the children of St. James School. Over the years it has grown in attendance to over 15,000. Sip! is brought to you by the dedicated volunteer hours of families, staff, & friends of Saint James. To win, comment on this post here.
————————————
Win Tickets ($20): The Tesla City Stories IV @ Fremont Theater | Live Vintage Radio Theater! (March 11)
Laughs, chills, music, booze, comedy, fun and live foley sound effects! More epic adventure and thrills from the rediscovered archives of the Tesla Broadcasting Company straight out of 1944! It's a great night of vintage radio theater featuring special musical guests Anna Paul and the Bearded Lady! And YOU are part of the show! To win, comment on this post here.
————————————
Win Tickets ($34): Baker's Dozen Festival @ Culmination Brewing | Featuring 13 Coffee Beers, Roasters & Local Doughnuts, Live Jazz (March 11)
The 3rd Annual Baker's Dozen, or BD3, melds three things Portland does best: coffee, beer, and doughnuts. Each brewer uses beans from different roasters in order to participate. Admission includes all 13 coffee beers, morsels of all 13 doughnuts, and a souvenir glass. Actual coffee will be provided, too, along with house-made breakfast options available for purchase. Live jazz can be enjoyed throughout the fest. Tickets to both sessions are limited to 350 and only available for those 21+. To win, comment on this post here.
————————————
Win Tickets ($36): The Brothers Comatose @ Revolution Hall | Americana, Folk, Bluegrass (March 11)
Expansive, uplifting, and just downright beautiful, City Painted Gold is one of the most anticipated records of the coming year – at least amongst the loyal fans The Brothers Comatose had won while touring across the country in support of their past two releases. Infused with a sense of relaxed, experienced confidence, The Brothers Comatose offer a southwestern-tinged, rowdy stringband sound that might just make this your new favorite record before you turn it over to side B. To win, comment on this post here.
————————————
Win Tickets ($30): A New Song: Choral Psalms of the Twentieth Century @ St Anne's Chapel, Marylhurst University | 100+ Singers, Hebrew, 3 Choirs (March 11)
Songs for the modern age, featuring Leonard Bernstein's powerful Chichester Psalms. Bernstein's setting, sung in Hebrew, is extroverted and extravagant. Featuring all three Marylhurst choirs – one hundred singers in all! To win, comment on this post here.
————————————
Win Tickets ($71): Portland'5 Presents Sebastian Maniscalco's Why Would You Do That? Tour @ Newmark Theatre | Just for Laughs' Stand Up Comedian of the Year (March 12)
Just for Laughs' Stand Up Comedian of the Year (2016) Sebastian Maniscalco continues spreading his laughs across the U.S. on his WHY WOULD YOU DO THAT? TOUR that will run through next year. To win, comment on this post here.
————————————
Win Tickets ($50): Walter Trout @ Aladdin Theater | Guitar, Blue, Rock (March 16)
Walter Trout announces new release, ALIVE in Amsterdam, recorded live in Amsterdam on the blues legend's comeback tour & released June 17th on Mascot/Provogue. Battle Scars World Tour to hit the US and Europe this year. To win, comment on this post here.
————————————
Win Tickets ($20): Citywide Spring Break Superhero Kiddie Disco @ Greater New Hope | Parent's Lounge, Food, Music, Super Heroes (March 29)
During the Portland Public School's Spring Break week, Greater New Hope Missionary Baptist Church will be hosting a three day Kiddie Disco party for children twelve years and under at their new facilities which will include a Parent's lounge, food, music and a visit from some special Super Hero individuals. Admission is $10 per child and Parents will be admitted free. The event will be set up with many areas including a dedicated Parent's lounge for the parents to relax, a main dance floor with music videos, a face painting room and even room for local vendors. To win, comment on this post here.
————————————
Note: People who enter our contests are subscribed to our weekly Thursday events newsletter. You can unsubscribe any time. We do not give your email or info to any third party unless needed to collect tickets or prizes when you have won a contest.
————————————
Our Portland Events App for PDX Pipeline is now available for iPhones, Android phones and iPads!
Now, you can have all of the great Portland events from our website in the palm of your hand when you're out on the town.
Download the App for iPhone here
Download the App for Android here
–————————————
—————————————————–