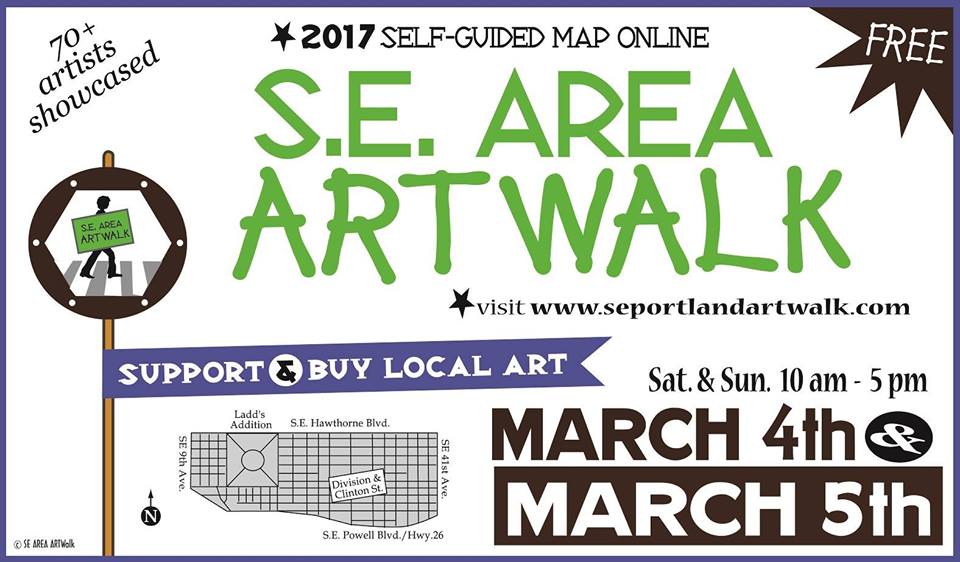 Spring right around the corner as the SE Portland Area Artwalk arrives this weekend. The art-walk showcases over 70 artists in the areas of Hawthorne, Clinton, Division, and Powell streets. Grab your umbrella, take pics of the first Cherry blossoms of the year, and know that spring is nearly here.
———————————————
Related Portland Events & Giveaways
———————————————
From website: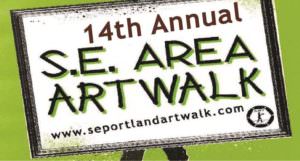 SE Area Artwalk
March 4 & 5, 2017
10 a.m. – 5 p.m. | All Ages
More info: seportlandartwalk.com
Over 70 artists will provide a blaze of colors, shapes, textures, and visual stimuli. Artists show in their own creative space or are hosted by local residents and businesses allowing you to visit indoor locations.
Thank you to the over 70 artists who will be participating the 2017 event. We are proud of our strong artistic community in SE Portland.
The SE Area ARTWalk is a FREE, self-guided walking tour. You will visit the studios, home workspaces, galleries, host homes and businesses within the walkable/bikeable/busable boundaries of SE 9th Ave, SE 41st, SE Powell and SE Hawthorne Blvd. The event is March 4th & 5th, 2017 Sat. & Sun. 10:00 am – 5:00 pm
———————————————
Our Portland Events App for PDX Pipeline is now available for iPhones, Android phones and iPads!
Now, you can have all of the great Portland events from our website in the palm of your hand when you're out on the town.
Download the App for iPhone here
Download the App for Android here
–————————
———————————————