From our sponsors: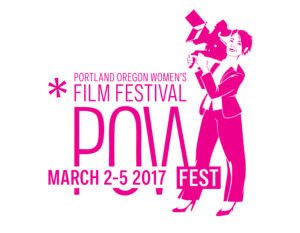 POWFest
March 2-5, 2017
$9-$15 individual / $60 festival pass
More info: powfest.com
Hollywood Theatre
4122 NE Sandy Blvd, Portland, OR 97212
The Portland Oregon Women's Film Festival (POWFest) empowers women to find their voice and share their stories through innovative and quality filmmaking by showcasing the work of today's top women directors and strengthening the community of women in film. We honor the true pioneers in the industry while providing support and recognition for the next generation of leading women filmmakers.
The 10th Annual POWFest is March 2-5, 2017 and will take place at the historic Hollywood Theatre in Portland. This year's Guest of Honor is award-winning director Cheryl Dunye.
Tickets $9-$15 individual / $60 festival pass for premium access to all festival activities. Full schedule and tickets available at www.powfest.com