From our sponsors: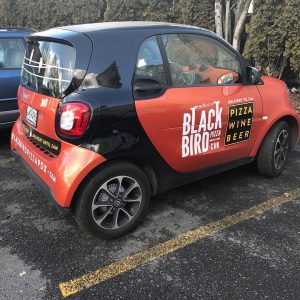 Smart delivery w/ Blackbird Pizza
More info: instagram
Blackbird Pizza now has 3 tiny Smart cars the streets of Portland! Give them a call, and they'll bring your pizza over to your place.
Check their website to see their delivery area. If you're outside of the delivery area, try @postmates , and they can deliver to you, too!
Call 503.236.5223 for delivery. Delivery Range is between 82nd, Woodstock, Fremont & the River. Noon to 2 a.m.