From our sponsors: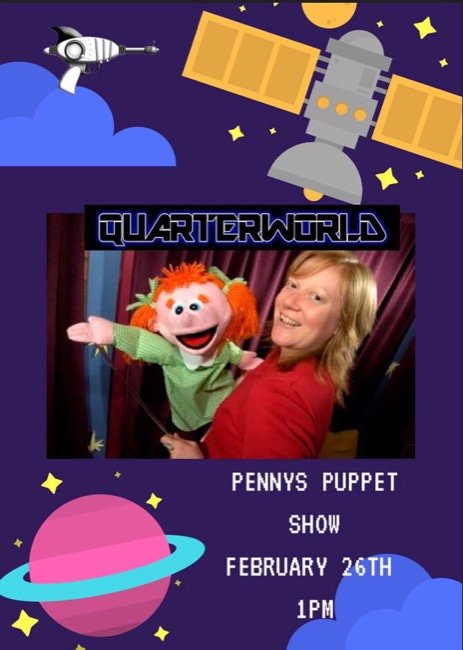 Penny's Puppet Show
February 26, 2017
$1 | 1 p.m. | All Ages
More info: Facebook
QuarterWorld Portland
4811 SE Hawthorne Blvd, Portland, Oregon 97215
A fun and zany puppet show for all ages!
$1 admission
QuarterWorld is a retro pinball museum, gaming arcade, and bar serving pizza, buns, and carnival inspired delights. With over 35 different pinball games and 60 classic and new arcade games there is something for everyone! Split up into 2 sides, Q Lab and Q Lounge, you can bring the whole family to have fun.