From our sponsors: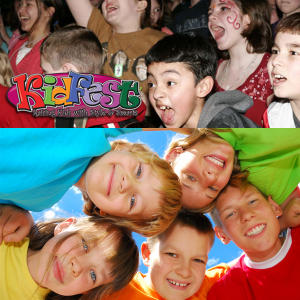 Kid's Fest! SportsFest!
The NW Largest Family Expo
February 18 & 19, 2017
Saturday: 10 a.m. – 5 p.m.
Sunday: 10 a.m. – 4 p.m.
More info: expocenter.org
Portland Expo Center – Hall E
2060 N Marine Dr, Portland, OR 97217
It's two great shows for the price of one! Kid's Fest Features: CampFest, Education & Youth Enrichment, Sports & Fitness, Food & Family, Health & Wellness, Eco-Family, Kids Instyle, BabyFest, Family Marketplace. An amazing weekend with Tons of fun for kids and lots of resources for families. SportFest! NW's Multi-Sport & Fitness Expo: Featuring Team Sports, Extreme & Specialty Sports, Outdoor Adventure, Fitness, Health & Wellness. Workshops and demonstrations presented by top experts, celebrity guest appearances and interactive activities in three Experience Zones.
Admission – Includes SportsFest! & KidFest! Entry
General Admission: $6
Family Pass: $25
(any group up to 5 people)
Children 3yrs and Under are Free
Parking/Directions
Parking is $8 per space, per entry. Carpools of three or more are $7.
Exhibitor parking is $7 and includes in and out privileges.