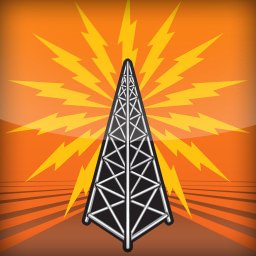 Pipeline is once again giving away many Portland event tickets this weekend including Valentine's Day Events, The Revivalists, Rock of Ages & more.

————————————
Win A Quest ($49): Uncover Portland's Hidden Mysteries w/ Your Valentine on Urban Adventure Quest's Amazing Scavenger Hunt Adventure! | Give the Gift of Adventure! + Discount / Promo Code
Discover Portland's hidden mysteries with your Valentine w/ Urban Adventure Quest Amazing Scavenger Hunt Adventure, which turns Portland into a giant game board!To win, comment on this post here.
————————————
Win Ticket ($300): Valentine's Day Gift Idea – Love Ceremony @ The Tantra Studio | Wine, Sensual Touch & Connection, Massage, Relaxing Soak, For Singles or Couples (February)
This is a ceremony that can be shared with someone you love and is an excellent way of expressing self love to your self. It is mindfully prepared before hand and considered a sacred art, It is a ritual to be set in a space of beauty and conscious care. Tantric in nature,This Ceremony can act as a personal commitment.and It can be given as gift of love…. To win, comment on this post here.
————————————
Win Tickets ($20): Jai Ho! Bollywood Dance Party @ The Secret Society | w/ Prashant, DJ Armaan & DJ Ki, Jai Ho! Dance Troupe (February 10)
Celebrated as one of the most exuberant & energetic Bollywood Entertainers of North America, Prashant has moved masses, from kids to elders across both coasts of America including in New York City, Washington D.C., Virginia, L.A., Bay Area, Seattle and Portland. To win, comment on this post here.
————————————
Win Tickets ($30): Tropitaal A Desi-Latino Soundclash @ Analog Theater | Hosted by DJs Anjali and The Incredible Kid, + DJ Casual Aztec (February 11)
Tropitaal A Desi-Latino Soundclash with hosts and resident DJs Anjali and The Incredible Kid and special guest DJ Casual Aztec (Club Culo/Judy on Duty /Black Book Thursdays/Club Destiny/No Control/Bridge Club) To win, comment on this post here.
————————————
Win Tickets ($30): Moulin Rouge! Sing-a-Long Spectacular Spectacle #7 @ Paris Theater | Live Music, w/ Nico Bella's Fleur De Lethal (February 11)
Number 7 is themed "Can Can Thank You Ma'am" in loving tribute to our bohemian revolutionary, the king of the Diamond Dogs- David Bowie. This year we transform The Paris Theatre into a champagne and absinthe drenched Montmarte for a screening of Baz Lurhmann's 2001 musical epic starring Ewan McGregor and Nicole Kidman. To win, comment on this post here.
————————————
Win Tickets ($30): Portland #NerdNightOut: The Doubleclicks, Joseph Scrimshaw & Special Guests @ Doug Fir Lounge | Nerd Folk, Star Wars, Cats, Dinosaurs & More! (February 12)
Join Portland's nerd-folk band The Doubleclicks and comedian/writer/internet funny-man Joseph Scrimshaw for #NerdNightOut, an evening of feel-good comedy for the nerd in everyone. Expect Star Wars, social justice, cats, and dinosaurs! To win, comment on this post here.
————————————
Win Tickets ($60): Tony Starlight Show 2017 Valentine's Day Special | Dinner & Show, Songs from the 20s Through the 80s, Champagne & Roses (February 14)
They will take you through the heyday of pop music by performing the great songs like "Fly Me To The Moon" and "Do Not Forsake Me", the bad songs like "I Can't Fight This Feeling Anymore" and one or two of the ugly songs, which are too ugly to print in this ad! Everything from Bing Crosby, The Rat Pack and the golden age of Standards, to pop hits from the '60s, '70s and '80s by artists like Tom Jones, Elton John, Neil Diamond and more. The show is both romantic and silly, with the great musicianship and spirit of fun you've come to expect from the Tony Starlight Show. To win, comment on this post: What's your favorite good, bad or UGLY love song?
————————————
Win Tickets ($20): Celebrating 100 Years of Recorded Jazz @ Fremont Theater | w/ The Cherry Blossom Orchestra Playing a Full Tribute to the Original Dixieland Jazz Band (February 16)
On February 26, 1917, The Original Dixieland Jazz Band recorded Livery Stable Blues and Dixie Jass Band One-Step. Available for sale on March 17, 1917 at a cost of 75 cents, Victor Recording #18255 was the first Jazz record ever issued. To win, comment on this post here.
————————————
Win Tickets ($180): Stumptown Stages Presents Rock of Ages @ Brunish Theatre | Rock Musical, Featuring Songs from Styx, Journey, Bon Jovi, Whitesnake & More! (February 16-March 5)
It's the tail end of the big, bad 1980s in Hollywood, and the party has been raging hard. Aqua Net, Lycra, lace and liquor flow freely at one of the Sunset Strips last legendary venues, a place where sex machine Stacee Jaxx takes the stage and scantily clad groupies line up to turn their fantasies into reality. To win, comment on this post here.
————————————
Win Tickets ($34): The Revivalists @ Revolution Hall | 7-Piece New Orleans Root-driven Rock (February 17)
In rock 'n' roll, you've got to walk the well-trodden path of the genre's forefathers one step at a time. Each gig under your belt makes for another fan, while every record serves as the next totem for your legacy. It's a proverbial rite of passage, and there's no skipping to the end. The Revivalists didn't take any shortcuts. To win, comment on this post here.
————————————
Win Tickets ($30):Orgone & Monophonics: West Coast Soul Tour @ Aladdin Theater | Psychedelic Soul, Funk, Soul, Afro-disco (February 18)
"One of the best live soul bands I have ever seen!" – Al Bell (Record producer, songwriter, executive, and co-owner of legendary Stax Records) To win, comment on this post here.
————————————
Win Tickets ($70): Mardi Gras Ball @ Tiffany Center | Produced by the Mysti Krewe, Costume Contest, King & Queen & More! (February 18)
Portland's annual Mardi Gras Ball has been listed by the New Orleans Times-Picayune as one of the Top-5 most authentic Mardi Gras celebrations in the United States outside of Louisiana. And it is no surprise given the event's origins – produced since 2011 by the Mysti Krewe of Nimbus – a NOLA-style social club founded by ex-Louisiana residents and others that now counts more than 100 members in Portland. This is a critical mass of Louisiana revelry with full costume finery – the crazy, the macabre, the funny, the sexy, the rude – and high-spirited indulgence. To win, comment on this post here.
————————————
Win Tickets ($50): The Second City: Improv All-Stars @ Newmark Theatre | Inspiration for Saturday Night Live, Where Most of America's Comedy Stars Started (March 5)
Sunday, March 5, 2017 at 7:30pm, Chicago's legendary comedy theater returns to the Newmark Theatre with "The Second City: Improv All-Stars," an irresistible hour of improvised comedy. The masters of the form will astound you with their talent, skill and wit– all without the aid of scripts or sets. To win, comment on this post here.
————————————
Win Tickets ($30): A New Song: Choral Psalms of the Twentieth Century @ St Anne's Chapel, Marylhurst University | 100+ Singers, Hebrew, 3 Choirs (March 11)
Songs for the modern age, featuring Leonard Bernstein's powerful Chichester Psalms. Bernstein's setting, sung in Hebrew, is extroverted and extravagant. Featuring all three Marylhurst choirs – one hundred singers in all! To win, comment on this post here.
————————————
Note: People who enter our contests are subscribed to our weekly Thursday events newsletter. You can unsubscribe any time. We do not give your email or info to any third party unless needed to collect tickets or prizes when you have won a contest.
————————————
Our Portland Events App for PDX Pipeline is now available for iPhones, Android phones and iPads!
Now, you can have all of the great Portland events from our website in the palm of your hand when you're out on the town.
Download the App for iPhone here
Download the App for Android here
–————————————
—————————————————–