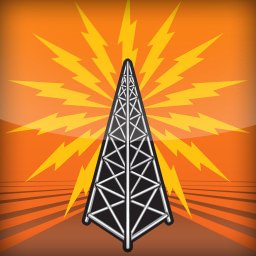 Pipeline is once again giving away many Portland event tickets this weekend including Valentine's Day Events, Elephant Revival, Rock of Ages & more.

————————————
Win A Quest ($49): Get your Family Off the Couch w/ Urban Adventure Quest's Amazing Scavenger Hunt Adventure | Uncover Portland's Hidden Mysteries
Don't let the weather control your activity level. Get your family off the couch this winter w/ Urban Adventure Quest Amazing Scavenger Hunt Adventure, which turns Portland into a giant game board! To win, comment on this post here.
————————————
Win Ticket ($300): Valentine's Day Gift Idea – Love Ceremony @ The Tantra Studio | Wine, Sensual Touch & Connection, Massage, Relaxing Soak, For Singles or Couples (February)
This is a ceremony that can be shared with someone you love and is an excellent way of expressing self love to your self. It is mindfully prepared before hand and considered a sacred art, It is a ritual to be set in a space of beauty and conscious care. Tantric in nature,This Ceremony can act as a personal commitment.and It can be given as gift of love…. To win, comment on this post here.
————————————
Win Tickets: A Golden Age of Poster Design: Magazine Posters from the 1890s On Display @ Pittock Mansion (February)
Discover the beauty of antique posters and their role in advertising. Advertising long relied on handbills and posters, but improvements to lithographic printing in the 1880s meant publishers could inexpensively reproduce colorful artwork. The new artistic possibilities prompted an international poster craze and elevated graphic design to a fine art. To win, comment on this post here.
————————————
Win Tickets ($36): Urban Tellers First Fridays @ The Fremont Theater | Featuring 6 Tellers Sharing True 10 Minute Stories, Drinks, Jazz (February 3)
Experience the real, true stories of the people of Portland. Unscripted. Unafraid. 6 tellers. 10 minutes each. Go! This Urban Tellers® features Lauren Gross (pictured), Maggie Bak, Allen Brown, Kate Raphael, Cynthia Hofmann, and Ashley Kaiser. To win, comment on this post here.
————————————
Win Tickets ($30): Wine and Chocolate Pairing @ Hip Chicks Do Wine | Portland Valentine's Day Weekend, Local, Hand-crafted Truffles (February 4-5, 11-12)
We've paired up Rose City Sweets for a fun Chocolate and Wine Pairing! We'll pair 5 of their locally-made hand-crafted truffles and chocolate based candies with 5 of our wines. To win, comment on this post here.
————————————
Win Tickets ($120): Rufus Wainwright @ Aladdin Theater | Composer, Songwriter, Vocalist, Pop, Classical (February 6)
Rufus Wainwright, one of the great male vocalists, composers, and songwriters of his generation, has released eight studio albums, three DVDs, and three live albums. He has collaborated with artists ranging from Elton John, David Byrne, Mark Ronson, Joni Mitchell to Burt Bacharach. At the age of 14 he was named Canada's best young musician and later received the Juno Award for Best Alternative Album. His album "Rufus does Judy" recorded at Carnegie Hall in 2006 was nominated for a Grammy. To win, comment on this post here.
————————————
Win Tickets ($90): Sarah Silverman @ Keller Auditorium | Emmy Winner, Comedian, Actress, Author (February 8)
Two-time Emmy Award winner Sarah Silverman is one of the most versatile talents in entertainment, with credits including that of actress, creator, writer, executive producer, comedian, and author. Silverman will next be seen in both The Book of Henry and Battle of the Sexes, both of which are set for release next year. She also continues to lend her voice to the Emmy-nominated Fox animated series Bob's Burgers and has a recurring role on the Golden Globe- nominated Showtime series Masters of Sex. Additionally, she is a part of JASH, a comedy collective on YouTube featuring original content by Silverman and friends Michael Cera, Tim & Eric, and Reggie Watts. To win, comment on this post here.
————————————
Win Tickets ($40): Kick Off the Year of the Rooster @ Portland's Lan Su Chinese Garden | Colorful 2017 Chinese New Year Celebration, Lion & Dragon Dance, Feng Shui Talks, Lanterns & More!
A celebration for families and individuals, Lan Su Chinese Garden's annual Chinese New Year celebration roars with lion dances, glows with lanterns and entertains with cultural activities, dances and demonstrations. To win, comment on this post here.
————————————
Win Tickets ($53): Dark Star Orchestra @ Roseland Theater | Grateful Dead Experience, Jamband, Classic Rock, Improvisat (February 10)
Performing to critical acclaim worldwide for nearly 15 years and over 2000 shows, Dark Star Orchestra continues the Grateful Dead concert experience. Their shows are built off the Dead's extensive catalog and the talent of these 7 fine musicians. On any given night the band will perform a show based on a set list from the Grateful Dead's 30 years of extensive touring or use their catalog to program a unique set list for the show. To win, comment on this post here.
————————————
Win Tickets ($36): Portland Story Theater Presents Kiss & Tell @ Fremont Theater | Valentine's Day Weekend, Live Music, Raffle, 2 Nights of Real & True Love Stories (February 10-11)
Portland Story Theater presents 2 nights of real, true love stories — Kiss and Tell delivers on the promise of a romantic evening — young love, old love, queer love, true love, and lovesick love, all woven together in an intimate evening of story theater. To win, comment on this post here.
————————————
Win Tickets ($30): Tropitaal A Desi-Latino Soundclash @ Analog Theater | Hosted by DJs Anjali and The Incredible Kid, + DJ Casual Aztec (February 11)
Tropitaal A Desi-Latino Soundclash with hosts and resident DJs Anjali and The Incredible Kid and special guest DJ Casual Aztec (Club Culo/Judy on Duty /Black Book Thursdays/Club Destiny/No Control/Bridge Club) To win, comment on this post here.
————————————
Win Tickets ($50): Elephant Revival @ Wonder Ballroom | w/ Dead Horses, Experimental, Folk, Americana (February 11)
A haunting sound, at once evocative and mysterious, ushers in Petals, the latest album by Elephant Revival. Notes rise and suffuse the silence; are joined by a deep bass drone, a quiet pulse of cello and a percussive tick: daybreak made music. To win, comment on this post here.
————————————
Win Tickets ($64): SiriusXM Jam On Presents: Galactic Winter Tour @ Crystal Ballroom | With Special Guests The Bright Light Social Hour, Soul, Funk, Blues, Rock (February 11)
It's been more than 20 years since Ben Ellman, Robert Mercurio, Stanton Moore, Jeff Raines and Rich Vogel began exploring the seemingly limitless musical possibilities born out of their work together as Galactic. Since then, the seminal New Orleans band has consistently pushed artistic boundaries on the road and in the studio, approaching their music with open ears and drawing inspiration as much from the sounds bubbling up from their city's streets as they do from each other. To win, comment on this post here.
————————————
Win Tickets ($30): Portland #NerdNightOut: The Doubleclicks, Joseph Scrimshaw & Special Guests @ Doug Fir Lounge | Nerd Folk, Star Wars, Cats, Dinosaurs & More! (February 12)
Join Portland's nerd-folk band The Doubleclicks and comedian/writer/internet funny-man Joseph Scrimshaw for #NerdNightOut, an evening of feel-good comedy for the nerd in everyone. Expect Star Wars, social justice, cats, and dinosaurs!  To win, comment on this post here.
————————————
Win Tickets ($60): Tony Starlight Show 2017 Valentine's Day Special | Dinner & Show, Songs from the 20s Through the 80s, Champagne & Roses (February 14)
They will take you through the heyday of pop music by performing the great songs like "Fly Me To The Moon" and "Do Not Forsake Me", the bad songs like "I Can't Fight This Feeling Anymore" and one or two of the ugly songs, which are too ugly to print in this ad! Everything from Bing Crosby, The Rat Pack and the golden age of Standards, to pop hits from the '60s, '70s and '80s by artists like Tom Jones, Elton John, Neil Diamond and more. The show is both romantic and silly, with the great musicianship and spirit of fun you've come to expect from the Tony Starlight Show. To win, comment on this post: What's your favorite good, bad or UGLY love song?
————————————
Win Tickets ($26): Fallen Stars -Portland Premiere @ Living Room Theaters | Indie Drama About Unexpected Friendships, Followed by Director Q&A (February 15)
A poignant indie drama that chronicles the unexpected friendship that develops between a melancholy bartender, who at thirty-six, still isn't sure what he wants to do with his life and a socially awkward overachiever in her early twenties. To win, comment on this post here.
————————————
Win Tickets ($20): Celebrating 100 Years of Recorded Jazz @ Fremont Theater | w/ The Cherry Blossom Orchestra Playing a Full Tribute to the Original Dixieland Jazz Band (February 16)
On February 26, 1917, The Original Dixieland Jazz Band recorded Livery Stable Blues and Dixie Jass Band One-Step. Available for sale on March 17, 1917 at a cost of 75 cents, Victor Recording #18255 was the first Jazz record ever issued. To win, comment on this post here.
————————————
Win Tickets ($180): Stumptown Stages Presents Rock of Ages @ Brunish Theatre | Rock Musical, Featuring Songs from Styx, Journey, Bon Jovi, Whitesnake & More! (February 16-March 5)
It's the tail end of the big, bad 1980s in Hollywood, and the party has been raging hard. Aqua Net, Lycra, lace and liquor flow freely at one of the Sunset Strips last legendary venues, a place where sex machine Stacee Jaxx takes the stage and scantily clad groupies line up to turn their fantasies into reality. To win, comment on this post here.
————————————
Win Tickets ($50): The Second City: Improv All-Stars @ Newmark Theatre | Inspiration for Saturday Night Live, Where Most of America's Comedy Stars Started (March 5)
Sunday, March 5, 2017 at 7:30pm, Chicago's legendary comedy theater returns to the Newmark Theatre with "The Second City: Improv All-Stars," an irresistible hour of improvised comedy. The masters of the form will astound you with their talent, skill and wit– all without the aid of scripts or sets. To win, comment on this post here.
————————————
Note: People who enter our contests are subscribed to our weekly Thursday events newsletter. You can unsubscribe any time. We do not give your email or info to any third party unless needed to collect tickets or prizes when you have won a contest.
————————————
Our Portland Events App for PDX Pipeline is now available for iPhones, Android phones and iPads!
Now, you can have all of the great Portland events from our website in the palm of your hand when you're out on the town.
Download the App for iPhone here
Download the App for Android here
–————————————
—————————————————–