From our sponsors: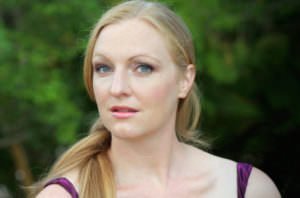 Nordic Northwest Hosts Concert of Music by Edvard Grieg
February 4, 2017
7:30 pm (Doors Open at 7 pm) | $17 for Nordic NW Members; $20 for non members
More info: scanheritage.org
Nordia House
8800 SW Oleson Road, 1/4 mile from Washington Square
Nordic Northwest (formerly Scandinavian Heritage Foundation) is pleased to present in concert soprano Laura Loge and pianist Sandra Mogensen in a program of Scandinavian art song and Nordic piano works on Saturday, February 4 at 7:30 p.m. at Nordia House – Nordic Northwest's (NNW) cultural center at 8800 SW Oleson Road near Washington Square. Tickets are $17 for NNW Members and $20 for non-members.
Ms. Loge has been hailed for her "luminous stage presence" and "characterful and versatile voice." Opera roles have included Violetta (La Traviata), Musetta (La Bohème), Micaëla (Carmen), Ännchen (Der Freischütz), Lisa (La Sonnambula), La Fée (Cendrillon), Lucy (The Telephone), Guadalena and Ninetta (La Perichole), Rosalinda (Die Fledermaus), and many other roles.
Ms. Loge has appeared several times at the Icicle Creek Music Center singing Bachianas Brasileiras no. 5 with eight cellos, songs by Aaron Copland, and music of Robert and Clara Schumann in collaboration with Oksana Ezhokina. On the concert stage Laura has performed as the soprano soloist in Beethoven's Ninth Symphony, Fauré's Requiem, Grieg's Songs for Soprano and Orchestra, Schumann's Mass and Requiem, Handel's Messiah, and Verdi's Requiem.
Ms. Loge has regularly performed recitals of Scandinavian art song across the United States, in Norway (including in Edvard Grieg's villa), and on the radio broadcast "Live By George." In 2014 she released her debut album, Breaking the Language Barrier, and has performed the program numerous times across the country. With pianist Sandra Mogensen, she will be performing a concert of Edvard Grieg's Vinje songs. Laura is also the Artistic Director of the Mostly Nordic Chamber Music Series in Seattle.
Ms. Loge will be joined by Danish-based pianist Sandra Mogensen. Ms. Morgensen has performed in Canada, Denmark, Norway and the United States. Her lifelong love of the music of Edvard Grieg has led to two recordings of his piano music, as well as joint concerts with artists such as Ms. Loge who sing his work. This performance with Ms. Loge is part of a Pacific NW tour that includes the Nordic Heritage Museum in Seattle.
For tickets, more information: www.scanheritage.org (Calendar tab) or call Monday through Friday between 9:00 a.m. and 5:00 p.m.: (503) 977-0275. For more information about Ms. Loge: www.lauraloge.com