From our sponsors: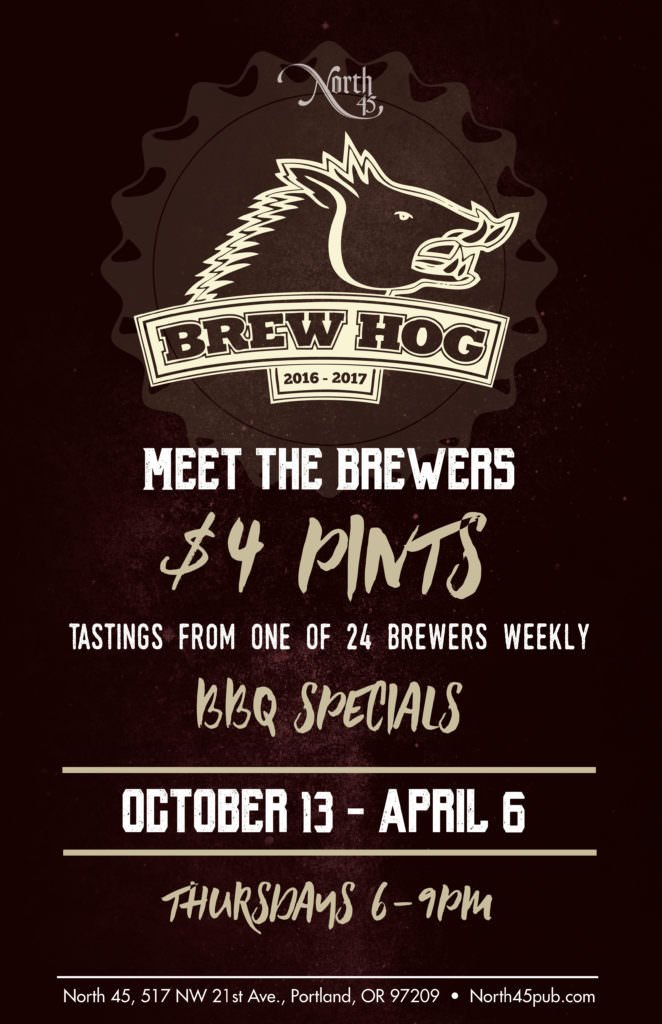 Brew Hog
Thursdays through April 6, 2017
6-9 p.m. | More info: north45pub.com
North 45
517 NW 21st Ave, Portland, OR 97209
Stop by for free tastings, $4 pints, and smoked ribs and BBQ specials at North 45's weekly Brew Hog night, Thursdays from 6-9pm.
Meet the brewer and enjoy tastings from an amazing curated list of regional brewers. One of 24 different brewers will be participating weekly until March 30th, hosted Thursdays on North 45's heated and covered patio.
Be sure to mark your calendars for the Brew Hog Blowout party on Thursday, April 6 at North 45, for a mug and token style craft beer fest with all 24 brewers!
View the weekly lineup at north45pub.com.