From our sponsors: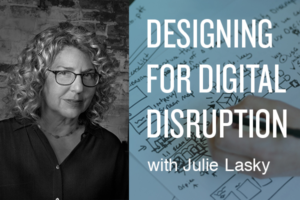 Ziba Talks: Designing for Digital Disruption
February 2, 2017
6 – 7:30 p.m. | $15 | All Ages
Tickets: eventbrite.com
Ziba Auditorium
810 NW Marshall Street Portland, OR 97209
Join Ziba, a global design and innovation consultancy and Julie Lasky, former editor-in-chief of I.D., the magazine for international product design and former deputy editor of The New York Times weekly Home section to discuss the new era of digital that is upon us in everyday life.
From embracing the beauty in raw functionality, to service design on our terms, the infusion of technology into our lives has expanded the designer's capacity to influence our overall experience. Increasingly, a consumer's digital experience directly impacts brand loyalty—and may be the only direct interaction they have with that brand. What does this mean to business and its investment in designing for the overall experience in both the digital and physical space?
Joining Julie will be Ziba's Founder/Chief Creative Officer and Founder/CEO of Citifyd, Sohrab Vossoughi, Ziba's Interactive Design Director Todd Greco with the conversation moderated by Malia Spencer from the Portland Business Journal.
Tickets can be purchased on Eventbrite found here.