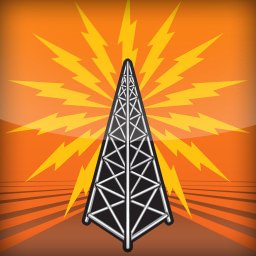 Pipeline is once again giving away many Portland event tickets this weekend including Back Fence PDX, Sarah Silverman, Amazing Scavenger Hunt & more.

————————————
Win A Quest ($49): Get your Family Off the Couch w/ Urban Adventure Quest's Amazing Scavenger Hunt Adventure | Uncover Portland's Hidden Mysteries
Don't let the weather control your activity level. Get your family off the couch this winter w/ Urban Adventure Quest Amazing Scavenger Hunt Adventure, which turns Portland into a giant game board! To win, comment on this post here.
————————————
Win Tickets ($36): Back Fence PDX: Russian Roulette @ Curious Comedy Theater | Live storytelling. No lies. No notes. No time. (January 21)
New year, new venue. For the first show of our 2017 season, we're spinning the Russian Roulette wheel with daredevil storytellers at newly renovated Curious Comedy Theater! To win, comment on this post here.
————————————
Win Tickets ($20): Afrobeat/Samba Dance Party With Jujuba & Bloco Alegria @ The Goodfoot | Funk, 11 Piece Ensemble w/ Master Drummer Nojeem Lasisi, Rio-Style Samba (January 21)
13 years and hundreds of shows later, Jujuba continues to whip crowds into a dancing frenzy with their explosive live shows. Led by master talking drummer, Nojeem Lasisi (King Sunny Ade), the ten piece band straddles the line between Afrobeat and juju. A full horn line, rubbery bass and intricate percussion breaks combine to make Jujuba shows a can't miss good time! To win, comment on this post here.
————————————
Win Tickets ($44): The Fighter & The Kid Live @ Aladdin Theater | Weekly Podcast Featuring UFC Heavyweight Brendan Schaub, Actor/comedian Bryan Callen (January 21)
The Fighter & the Kid Live w/ Brendan Schaub & Bryan Callen, The Fighter & The Kid is a weekly podcast featuring former UFC heavyweight Brendan "Big Brown" Schaub and actor/comedian Bryan Callen. It's uncut and unedited and sometimes it's just ridiculous. To win, comment on this post here.
————————————
Win Tickets ($60): Grammy Nominated Henry Kapono @ Aladdin Theater | Contemporary, Pop, Island, Wild Hawaiian (January 25)
Henry Kapono Ka'aihue is an award winning and Grammy nominated singer/songwriter. He has taken home numerous Na Hoku Hano Hano Awards (Hawaii's equivalent of the Grammy's) including Male Vocalist of the Year, Song of the Year, Single of the Year, and Album of the Year. To win, comment on this post here.
————————————
Win Tickets ($90): Grammy Winners Herb Alpert & Lani Hall @ Aladdin Theater | Jazz (January 26)
Creator and innovator, musician and producer, artist, and philanthropist, Herb Alpert is a man with a profound passion. To win, comment on this post here.
————————————
Win Tickets ($34): Backfence PDX & Vox Siren present Super Women in Tech @ Revolution Hall | Badass Women Telling True, Unscripted Stories (January 27)
Women telling their true, personal stories of influencing the way shit gets done and blowing new doors into the thick walls of the patriarchal techo-chamber! To win, comment on this post here.
————————————
Win Tickets ($36): Portland Story Theater Presents Lawrence Howard, Armchair Adventurer, in Nansen of the North @ Fremont Theater | Part of Portland 2017 Fertile Ground Festival (January 27-28)
Before Amundsen, before Scott, before Shackleton, there was Fridtjof Nansen, the great Norwegian, the Father of polar travel, the one who showed them all how it could be done. Adventurer. Scientist. Explorer. Humanitaran. Nansen, who made the first ever crossing of Greenland on ski. Nansen, who locked his ship in the Arctic ice and tried to drift over the Pole. Nansen, who famously said that it is better to go skiing and think about God than it is to go to church and think about skiing. Join us in January, 2017, for a brand new installment in the Armchair Adventurer series: Nansen of the North. To win, comment on this post here.
————————————
Win Tickets ($60): Masquerade Ball Benefit for Orphans & Widows @ Bella Via Ballroom | Music, Dancing, Auction, Raffles, Desserts, Beer, Wine & More! (January 27)
Hope for Widows and Orphans brings you an evening of blissfully rich music, dancing, auction, raffles, desserts, appetizers, beer, wine, photo booth, and professional dance instructors. There will be a contest and prizes for our "best-dressed" & "best mask" winner. So a Masquerade Ball attire is strongly recommended! Dress up, drink and dance all for a good cause! To win, comment on this post here.
————————————
Win Tickets ($80): Martin Sexton @ Aladdin Theater | w/ The Accidentals, Folk Rock (January 28)
In 2017 American singer-songwriter Martin Sexton extends touring in support of his ninth studio release Mixtape of the Open Road. The Wall Street Journal ​ and ​ CMT ​ premiered tracks from the album that since garnered much critical acclaim. "Outstanding taste in songwriting as well as a soul-marinated voice." -Rollingstone To win, comment on this post here.
————————————
Win Tickets ($70): Grammy Award Winners Ladysmith Black Mambazo @ Aladdin Theater | South African A Cappella Group (January 29)
Ladysmith Black Mambazo returns to the USA for their annual celebration of South African culture and history. They will sing songs of Peace, Love & Harmony to the world as they have since their very beginnings. To win, comment on this post here.
————————————
Win Tickets ($36): Urban Tellers First Fridays @ The Fremont Theater | Featuring 6 Tellers Sharing True 10 Minute Stories, Drinks, Jazz (February 3)
Experience the real, true stories of the people of Portland. Unscripted. Unafraid. 6 tellers. 10 minutes each. Go! This Urban Tellers® features Lauren Gross (pictured), Maggie Bak, Allen Brown, Kate Raphael, Cynthia Hofmann, and Ashley Kaiser. To win, comment on this post here.
————————————
Win Tickets ($90): Sarah Silverman @ Keller Auditorium | Emmy Winner, Comedian, Actress, Author (February 8)
Two-time Emmy Award winner Sarah Silverman is one of the most versatile talents in entertainment, with credits including that of actress, creator, writer, executive producer, comedian, and author. Silverman will next be seen in both The Book of Henry and Battle of the Sexes, both of which are set for release next year. She also continues to lend her voice to the Emmy-nominated Fox animated series Bob's Burgers and has a recurring role on the Golden Globe- nominated Showtime series Masters of Sex. Additionally, she is a part of JASH, a comedy collective on YouTube featuring original content by Silverman and friends Michael Cera, Tim & Eric, and Reggie Watts. To win, comment on this post here.
————————————
Win Tickets ($26): Fallen Stars -Portland Premiere @ Living Room Theaters | Indie Drama About Unexpected Friendships, Followed by Director Q&A (February 15)
A poignant indie drama that chronicles the unexpected friendship that develops between a melancholy bartender, who at thirty-six, still isn't sure what he wants to do with his life and a socially awkward overachiever in her early twenties. To win, comment on this post here.
————————————
Win Tickets ($20): Celebrating 100 Years of Recorded Jazz @ Fremont Theater | w/ The Cherry Blossom Orchestra Playing a Full Tribute to the Original Dixieland Jazz Band (February 16)
On February 26, 1917, The Original Dixieland Jazz Band recorded Livery Stable Blues and Dixie Jass Band One-Step. Available for sale on March 17, 1917 at a cost of 75 cents, Victor Recording #18255 was the first Jazz record ever issued. To win, comment on this post here.
————————————
Win Tickets ($180): Stumptown Stages Presents Rock of Ages @ Brunish Theatre | Rock Musical, Featuring Songs from Styx, Journey, Bon Jovi, Whitesnake & More! (February 16-March 5)
It's the tail end of the big, bad 1980s in Hollywood, and the party has been raging hard. Aqua Net, Lycra, lace and liquor flow freely at one of the Sunset Strips last legendary venues, a place where sex machine Stacee Jaxx takes the stage and scantily clad groupies line up to turn their fantasies into reality. To win, comment on this post here.
————————————
Note: People who enter our contests are subscribed to our weekly Thursday events newsletter. You can unsubscribe any time. We do not give your email or info to any third party unless needed to collect tickets or prizes when you have won a contest.
————————————
Our Portland Events App for PDX Pipeline is now available for iPhones, Android phones and iPads!
Now, you can have all of the great Portland events from our website in the palm of your hand when you're out on the town.
Download the App for iPhone here
Download the App for Android here
–————————————
—————————————————–