From our sponsors: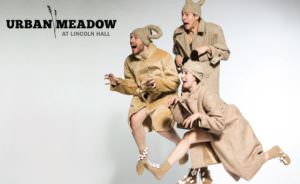 URBAN MEADOW
January 19-21, 2017
Jan. 19, 20, 21 – 7:30pm
Jan. 21 – 2pm
More info: bodyvox.com/
Lincoln Hall
1620 SW Park Avenue, Portland OR 97201
A celebration of BodyVox's most popular works, Urban Meadow features dances of sweeping beauty, intense physicality, and irreverent humor. Ranging from the mysterious to the romantic to the hilarious, Urban Meadow represents all the facets of BodyVox in an unforgettable program of dance theater that includes at least one world premiere.
Urban Meadow performances are held at Lincoln Hall.