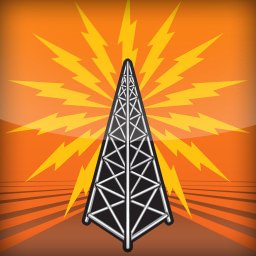 Pipeline is once again giving away many Portland event tickets this weekend including IPA Month, Sarah Silverman, Amazing Scavenger Hunt & more.

————————————
Win A Quest ($49): Kick Off 2017 w/ Urban Adventure Quest's Amazing Scavenger Hunt Adventure | Uncover Portland's Hidden Mysteries
Make it your resolution for 2017 to get out in the city more! Get a head start with Urban Adventure Quest, which turns Portland into a giant game board! To win, comment on this post here.
————————————
Win Tasting Flights ($24+): January IPA Challenge @ Hawthorne and 15th Avenue Hophouses | Vote for Oregon's Top IPA, Win Prizes (January)
Starts on New Years Day. Open at noon! If you don't already know, January is the month we curate a blind taste test of 12 different IPAs. Take the blind taste test. Win prizes. To win, comment on this post here.
————————————
Win Tickets ($36): Portland Story Theater Presents Urban Tellers On the Road @ Fremont Theater | Booze. Bites. Jazz. Stories. 5 Tellers, 10 Minutes Each (January 6)
Portland Story Theater presents Urban Tellers® On The Road Coming Home. Come hear stories from our touring troupe as they bring home their stories to the Fremont Theater. These are some of our finest storytellers, including Leigh Hancock, Warren McPherson, Penny Walter, Howard Bulick, and Beth Rogers. Experience these real, true stories. Unscripted. Unafraid. 5 tellers. 10 minutes each. Go! To win, comment on this post here.
————————————
Win Tickets: First Friday Superjam w/ DJ Magneto & Friends @ The Goodfoot | Funk, Soul, Disco, Hiphop, Dance Party (January 6)
FIRST FRIDAY SUPERJAM w/DJ MAGNETO & FRIENDS, FUNK / SOUL / DISCO / HIPHOP dj dance jam with a house party vibe downstairs at the Goodfoot. To win, comment on this post here.
————————————
Win Tickets ($40): Blackstar Rising Presents Bowie's Birthday @ Star Theater | Featuring 2 Sets of Music (January 7)
Come celebrate Bowie's birthday and the 1st anniversary of Blackstar with Portland's premier tribute to the music of David Bowie. Featuring two sets of music from throughout his 50-year musical history… let's dance! To win, comment on this post here.
————————————
Win Tickets ($24): Portland Storytellers Guild Presents Ordinary and Extraordinary Heroes @ Hipbone Studio | Tales of Men & Women Who Have Inspired (January 7)
Join Patrick Gannon, Edward Hershey and Eric Foxman for an evening of tales about men and women who have inspired the three of them – and who will inspire you, too. To win, comment on this post here.
————————————
Win Tickets ($20): Farnell Newton & The Othership Connection @ The Goodfoot | Revitalizing Funk & Soul With a New Twist (January 7)
Revitalizing Funk & Soul with a new twist, Farnell Newton & the Othership Connection has been stirring up a ton of noise on the NW music scene. Led by Trumpeter Farnell Newton, who currently tours with Jill Scott & Bootsy Collins, the Othership Connection brings a sound that blends the old with the new. They are gaining a reputation of funkin' up stages all night long. To win, comment on this post here.
————————————
Win Tickets ($30): Drag Queen Brunch & Bingo Show @ Doug Fir Lounge | Featuring Sasha Scarlett, Buffet, Celebrity Impersonations, Mimosas (January 8)
Please join our award-winning Drag Queen Sunday Brunch at the fabulous Doug Fir Lounge, 830 E Burnside St, Portland, OR 97214. For just $15 receive admission, reserve or walk-up seating and a delicious buffet Brunch in our beautiful showroom. To win, comment on this post here.
————————————
Win Tickets ($70): David Bromberg Quintet @ Aladdin Theater | Bluegrass, Folks, Country, Jazz (January 13)
He's played with everyone, he's toured everywhere, he can lead a raucous big band or hold an audience silent with a solo acoustic blues. Bromberg's sensitive and versatile approach to guitar-playing has earned him a coveted position as the first-call, "hired gun" guitarist for recording sessions, ultimately playing on hundreds of records by artists including Bob Dylan (New Morning, Self Portrait, Dylan), Link Wray, The Eagles, Ringo Starr, Willie Nelson, and Carly Simon. Bromberg's range of material, based in the folk and blues idioms, continually expanded with each new album to encompass bluegrass, ragtime, country and ethnic music. To win, comment on this post here.
————————————
Win Passes: NW Film Center's Reel Music Festival | More than Two-Dozen Films, A Celebration of Sound & Image (January 13-February 5)
Programmers at the Northwest Film Center have been on the lookout all year for new works—and timely classics—to feature in our annual celebration of sound, music, and image. Whether your passion is jazz, blues, rock, soul, opera, classical, avant-garde—or anything in between—we hope you find something to discover and inspire you in this eclectic mix of the familiar and unknown. To win, comment on this post here.
————————————
Win Tickets ($30): Tommie Sunshine @ Portland's The Whiskey Bar | EDM, Dance, Rave (January 14)
Tastemaker to tastemakers and musical-icon, Tommie Sunshine is renowned for his reputation of being consistently ahead of the curve while still standing firmly in the zeitgeist. To win, comment on this post here.
————————————
Win Tickets ($34): Grammy Award Winner Singer/Songwriter John Paul White @ Dante's | w/ The Kernal, Country (January 14)
Beulah. It's a small, complicated word with a tangle ofmeanings. It's the title of John Paul White's new album, his first in nearly a decade, a remarkably and assuredly diverse collection spanning plaintive folk balladry, swampy southern rock, lonesome campfire songs, and dark acoustic pop. Gothic and ambitious, with a rustic, lived-in sound, it's a meditation on love curdling into its opposite, on recrimination defining relationships, on hope finally filtering through doubt. To win, comment on this post here.
————————————
Win Tickets ($90): Sarah Silverman @ Keller Auditorium | Emmy Winner, Comedian, Actress, Author (February 8)
Two-time Emmy Award winner Sarah Silverman is one of the most versatile talents in entertainment, with credits including that of actress, creator, writer, executive producer, comedian, and author. Silverman will next be seen in both The Book of Henry and Battle of the Sexes, both of which are set for release next year. She also continues to lend her voice to the Emmy-nominated Fox animated series Bob's Burgers and has a recurring role on the Golden Globe- nominated Showtime series Masters of Sex. Additionally, she is a part of JASH, a comedy collective on YouTube featuring original content by Silverman and friends Michael Cera, Tim & Eric, and Reggie Watts. To win, comment on this post here.
————————————
Note: People who enter our contests are subscribed to our weekly Thursday events newsletter. You can unsubscribe any time. We do not give your email or info to any third party unless needed to collect tickets or prizes when you have won a contest.
————————————
Our Portland Events App for PDX Pipeline is now available for iPhones, Android phones and iPads!
Now, you can have all of the great Portland events from our website in the palm of your hand when you're out on the town.
Download the App for iPhone here
Download the App for Android here
–————————————
—————————————————–