From our sponsors: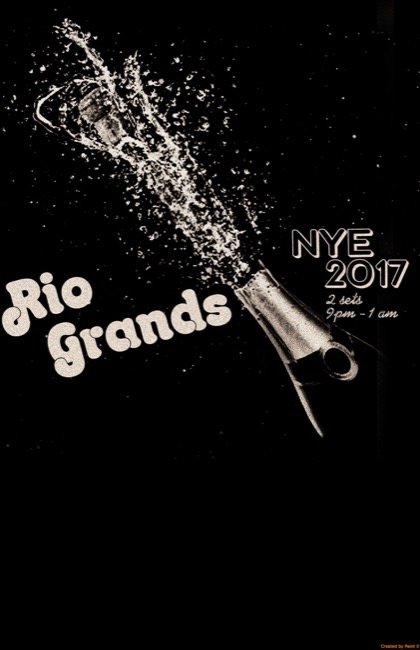 New Year's Eve w/ Rio Grands
December 31, 2016
9 p.m. | FREE | 21+
More info: Facebook
Alberta Street Pub
1036 NE Alberta St, Portland, Oregon 97211
Rio Grands sings sayonara to 2016!!
2 sets throughout the night!
9pm – 11:30pm enjoy Rio Grands dance worthy hits!
11:30-onward expect special surprise cover sets! Bowie, Prince and MORE!!
Party hard with our laser show, fog-machine, slushy margarita pong, dancing blow up animals & more fun than 2016 ever was.
FREE FREE FREE!