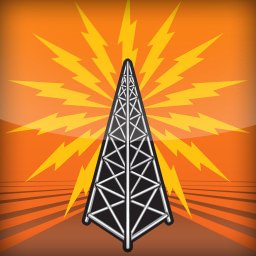 Pipeline is once again giving away many Portland event tickets this weekend including New Year's Eve, Holiday Specials, Amazing Scavenger Hunt & more.

————————————
Win A Quest ($49): Kick Off 2017 w/ Urban Adventure Quest's Amazing Scavenger Hunt Adventure | Uncover Portland's Hidden Mysteries
Make it your resolution for 2017 to get out in the city more! Get a head start with Urban Adventure Quest, which turns Portland into a giant game board! To win, comment on this post here.
————————————
Win Tickets ($40): David Bazan's Christmas Miracle @ Revolution Hall | Holiday Music, Rock, Indie, Folk (December 17)
"There is something that is underrepresented in Christmas music, and that's just how uncomfortable the holidays can be for a lot of folks," David Bazan says about his collection of holiday songs Dark Sacred Night. Back in 2002, David Dickenson of Suicide Squeeze Records approached Bazan and asked if he would be interested in doing a 7" of Christmas carols. The result was the "I Heard The Bells On Christmas Day" b/w "Oh Come, Oh Come Emmanuel" single released under Bazan's Pedro The Lion moniker. To win, comment on this post here.
————————————
Win Tickets: 80s Video Dance Attack 80's New Wave @ Lola's Room | All Your Favorite B-sides, MTV Hits, Video Projections, Dancing (December 17)
It's the last 80s New Wave Dance Attack of 2016 and we decided to pay tribute to one of our biggest inspirations for starting this night and who we lost early this year – David Bowie. We'll be playing his videos throughout the night, along with our regular 80s new wave/alternative mix we usually play. To win, comment on this post here.
————————————
Win Tickets ($30): The 7 Deadly Sins Holiday Storytelling Show @ Mission Theater | Featuring Tales of Lust From Real-Life Sinners, Prizes, Games, Pizza, Drinks (December 22)
The 7 Deadly Sins Show features true stories told live on stage from artists, comedians, authors, celebrities, religious leaders, and every other kind of sinner imaginable. To win, comment on this post here.
————————————
Win Tickets ($60): Railroad Earth: New Year's Run 2016 / 2017 @ Revolution Hall | Americana, Rock, Improvisational (December 29)
There's a great scene in The Last Waltz – the documentary about The Band's final concert – where director Martin Scorsese is discussing music with drummer/singer/mandolin player Levon Helm. Helm says, "If it mixes with rhythm, and if it dances, then you've got a great combination of all those different kinds of music: country, bluegrass, blues music, show music…" To win, comment on this post here.
————————————
Win Tickets ($62): Portland New Year's Eve: Beloved Festival Presents Vote for Dancing @ Roseland Theater | The 3-day New Years Celebration That Dares to Reimagine Democracy (December 30)
Vote for Dancing' will highlight a full spectrum of exciting musical and visual performances over two days in Portland. With a lineup that reads like the whos who of the electro-dance circuit, the event will highlight performances with Beats Antique, Thriftworks, The Polish Ambassador, Desert Dwellers, Kalya Scintilla ft EveOlution, CloZee, High Step Society, El Papa Chango and Portland's own, Barisone. To win, comment on this post here.
————————————
Win Tickets ($80): 2017 Portland New Year's Eve w/ Jerry Joseph and The Jackmormons @ Doug Fir Lounge | Two Nights, Rock & Roll (December 30 & 31)
Jerry Joseph has worn a lot of hats over more than three decades in the music trenches – righteous rocker, hyper-observant cultural observer, spiritual & political firebrand, force of nature live performer – but the bedrock of what he does has always been songwriting of the highest caliber. To win, comment on this post here.
————————————
Win Tickets ($204): Seattle New Year's Eve Resolution 2017 @ WaMu Theater | Featuring Above & Beyond, Adventure Club, Yellow Claw & More! (December 31)
This New Years Eve, USC returns with the 6th annual Resolution! Once again, Resolution is the Northwest's destination for a Timeless New Years Eve Party where we celebrate in style. We look forward to a night committed to renewal, restoration, and Resolution. Join us as we begin 2017 with a resolute celebration! To win, comment on this post here.
————————————
Win Tickets ($50): New Year's Eve Spectacular @ Mississippi Pizza Pub | Champagne Toast, Dance Lessons, Featuring Melao de Cuba Salsa Orchestra (December 31)
Melao, the Spanish word for molasses, is a group of talented Portland musicians who come together to share the beauty and exuberance of traditional Cuban Salsa music. Just as molasses is transformed into one of the oldest spirits of the world, rum, Melao transforms elements of Afro-Cuban and Spanish music into vibrant, danceable music that lifts your spirit and brings joy to your heart. To win, comment on this post here.
————————————
Win Tickets ($90): Portland New Year's Eve 2016/2017 @ Aladdin Theater | w/ Cracker & Camper Van Beethoven, Champagne Toast (December 31)
This December Cracker will be releasing their tenth studio effort, entitled Berkeley To Bakersfield, a double-album that finds this uniquely American band traversing two different sides of the California landscape – the northern Bay area and further down-state in Bakersfield. To win, comment on this post here.
————————————
Note: People who enter our contests are subscribed to our weekly Thursday events newsletter. You can unsubscribe any time. We do not give your email or info to any third party unless needed to collect tickets or prizes when you have won a contest.
————————————
Our new Portland Events App for PDX Pipeline is now available for iPhones, Android phones and iPads!
Now, you can have all of the great Portland events from our website in the palm of your hand when you're out on the town.
Download the App for iPhone here
Download the App for Android here
–————————————
—————————————————–