From our sponsors: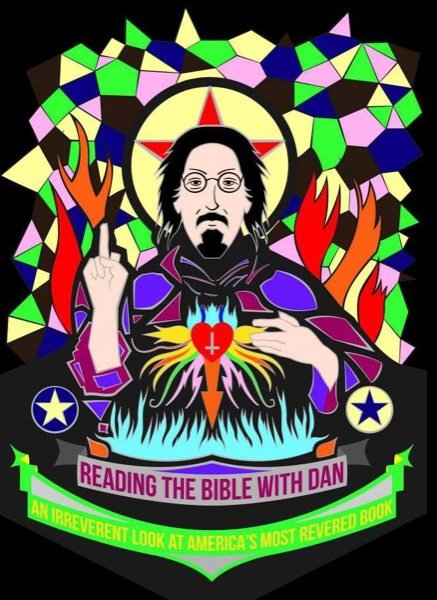 Reading the Bible with Dan
December 20, 2016
8 p.m. | $10 | 21+
Tickets: portland-heliumcomedy-com
Helium Comedy Club
1510 SE 9th Ave, Portland, OR 97214
Helium Comedy Club presents an unholy reading of the drafting of Moses by burning shrubery. Hosted by Dan Weber (Beast Village Comedy Festival). Panelists: Ben Harkins, Wendy Weiss, David Mascorro, Don Frost, Caitlin Weierhauser, Todd Armstrong, Derek Sheen, Amanda Arnold, Matt Erikson, Whitney Streed, Shane Torres, Jake Silberman, JoAnn Schinderle, Sean Connery, Adam Pasi
In Reading the Bible With Dan, Dan Weber and his comedy writing partner "The Bible" discuss chapter by chapter the wacky insanity that is America's Most Revered Book. In this live installment Dan welcomes an extensive panel of Portland comics to join him in mocking the least seductive seduction ever.
Reading the Bible with Dan is the creation of Chicago based but Portland grown stand-up comedian Dan Weber and was a featured show at the 2016 Bridgetown Comedy Festival. Dan is one of the founders of Kickstand Comedy and a regular performer at The Dirty Dozen Show @ Helium Comedy Club.
Dan presents the 120th episode of Reading the Bible with Dan at Helium Comedy Club Tuesday, December 20h at 8pm
To listen to any of the other 112 episodes, either search for Reading The Bible With Dan on iTunes or visit http://readingthebiblewithdan.libsyn.com/
Helium Comedy Club is located at 1510 SE 9th Ave, Portland Oregon 97214.