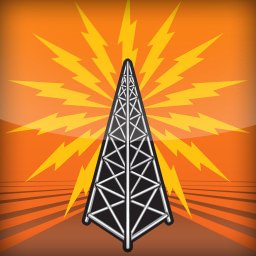 Pipeline is once again giving away many Portland event tickets this weekend including New Year's Eve, Winter Festival, Viva's Holiday & more.

————————————
Win A Quest ($49): Uncover Portland's Hidden Mysteries w/ Urban Adventure Quest's Amazing Scavenger Hunt Adventure!
Treat the whole family to a city wide scavenger hunt with Urban Adventure Quest, which turns Portland into a giant game board! To win, comment on this post here.
————————————
Win Tickets ($50): Viva's Holiday: An Opera in One Act @ Star Theater | Featuring Viva Las Vegas, Live 12-Piece Orchestra, Musical Guest Bergerette, Comedy w/ Wendy Weiss (December 7-8, 14-17)
Viva's Holiday is an original opera about a Portland underground hero. It's also a new favorite holiday event featuring outstanding vocal performances, a live twelve-piece chamber orchestra, and guest performances including comedian Wendy Weiss and vocal group Bergerette. To win, comment on this post here.
————————————
Win Tickets ($30): Jenna Zine Presents: Sean Jordan & Friends Holiday Show! @ Sean Jordan | Portland's Funniest Person Finalist (December 9)
Beloved Portland comedian Sean Jordan has relocated to Los Angeles, but he's still number one in our hearts! Come kick off the holiday season, as we welcome Sean back for a brief visit to celebrate with his very funny friends for a great night of comedy. One night only – don't miss it! To win, comment on this post here.
————————————
Win Tickets ($50): The Dandy Warhols: "Land of Misfit Toys" @ Crystal Ballroom | w/ Telegram, After Party w/ DJ Rescue (December 10)
Three days after The Dandy Warhols finished recording their ninth album, Distortland, a 14,000 lb gush of water collapsed the roof of the Dandy's studio, filling the place with rainwater and 80 years of roofing materials. Had it happened a few days later, the Dandy's would have been on tour and the two months of humidity which ensued would have wrecked every last piece of gear. Well, as any good comedian knows, timing is everything. To win, comment on this post here.
————————————
Win Tickets ($20): McTUFF @ The Goodfoot | Fine Funk w/ Joe Doria – Skerik – Andy Coe – Tarik Abouzied (December 10)
McTuff is a Seattle-based instrumental funk/jazz behemoth and a goodfoot favorite! Led by Hammond B-3 maestro, Joe Doria, the band burns long and hot as they work through classic grooves and original compositions, always with an eye towards filling the dance floor! To win, comment on this post here.
————————————
Win Tickets ($44): Shook Twins @ Revolution Hall | With Special guest Rabbit Wilde, Folk Pop (December 10)
"I love the harmonies of the Shook Twins, the dreamlike songs that seem somehow permeated by the American Folk tradition, without actually being part of it. They make music that twines through your soul the way vines cover an abandoned shack in the woods." – Neil Gaiman, New York Times – Best-Selling Author To win, comment on this post here.
————————————
Win Tickets ($60): Sinatra by Starlight: Sinatra 101 @ Tony Starlight Showroom | w/ Bo Ayars and the All-Star Horns, Happy Birthday to Ol' Blue Eyes (December 12)
With Bo Ayars and the All-Star Horns. This is now an annual tradition. We celebrate Franks's birthday, on the day, so this year it's on a Monday. But that won't stop Sinatra Swooners, Sinatraphiles and the rest of us from coming out to celebrate. This night we'll play such favorites such as "The Lady Is A Tramp", "New York, New York" and "I've Got You Under My Skin". Throw in a Bossa Nova rendition of "Baubles, Bangles and Beads" and "Change Partners", add an intimate saloon song or two like "Angel Eyes" or "One For My Baby" and we'll have a ring a-ding ding time! To win, comment on this post here.
————————————
Win Tickets ($36): TOH KAY (Tomas of Streetlight Manifesto) @ Aladdin Theater | Folk, Acoustic (December 13)
So, yeah, Toh Kay makes music. He mostly plays acoustic guitar with his fingers and sings words with his mouth. Sometimes he remembers the words to his songs, sometimes not so much. To win, comment on this post here.
————————————
Win Tickets ($36): All Classical Portland presents Mark O'Connor's An Appalachian Christmas @ Arlene Schnitzer Concert Hall | Grammy Award Winning Violinist, Portland Holiday Music (December 14)
All Classical Portland presents Grammy-winning violinist Mark O'Connor at the Arlene Schnitzer Concert Hall on Wednesday, December 14th as part of the acclaimed An Appalachian Christmas tour. Mark and the O'Connor Band bring together elements from folk, bluegrass and classical traditions to create "heavenly" (Associated Press) interpretations of Christmas classics that feel both modern and nostalgic. To win, comment on this post here.
————————————
Win Tickets ($86): An Intimate Solo / Acoustic Listening Performance by Citizen Cope @ Aladdin Theater | Alternative, Rock, Soul (December 15)
"Rawness improbably balanced by a mixture of danger and delicacy," says one Rolling Stone writer, "is what gives Citizen Cope his edge. As a singer, songwriter and producer, he stands alone—an artist immune to corruption." To win, comment on this post here.
————————————
Win Tickets ($30): From Coraline to Kubo: A History of LAIKA's Films @ Cerimon House | See How Films Are Literally Made by Hand, Studio Behind The Boxtrolls & ParaNorman , Meet the Puppets & More! (December 15)
Mark Shapiro from LAIKA, the film studio (founded by Phil Knight) behind Coraline, Kubo & the Two String, The Boxtrolls, and ParaNorman will present how these beloved oscar-nominated films are made literally by hand — from script to illustrations to stop-motion animation. This process averaged only two seconds of footage in an week; Mark will explain how and why. To win, comment on this post here.
————————————
Win a Ticket ($40): Procrastinator's DIY Gift-a-thon w/ Assembly: gather+create | Create 5 Unique Gifts for You or Friends & Family (December 16)
Assembly: gather+create has a holiday treat perfect for all you procrastinators out there. During this festive hands-on event, you'll create five handmade, unique gifts to give to the special people in your life (or you can keep one or two for yourself… we won't tell). And don't worry, we've designed these projects to guarantee your success in making things you'll be proud to give! To win, comment on this post here.
————————————
Win Tickets ($70): Grammy & Emmy Nominee Tig Notaro @ Revolution Hall | "One Mississippi," Comedian, Storyteller, Writer (December 16)
Tig Notaro is a standup comedian, storyteller, and writer originally from Mississippi. Tig writes, produces, and stars in the semi­autobiographical comedy series One Mississippi, premiering this fall through Amazon Studios. Her memoir, I'm Just A Person, released this year through Harper Collins Publishing, is a New York Times Bestseller. The Television Academy has acknowledged Tig with an Emmy nomination for her HBO stand­up special Boyish Girl Interrupted. Her Netflix Original documentary, TIG, premiered to critical acclaim and is available for streaming. You can also see Tig as "Barb" on Amazon's Emmy Award­ winning series Transparent. To win, comment on this post here.
————————————
Win Tickets ($42): Portland Holiday Tradition The Christmas Revels: Commedia Italiana @ St. Mary's Academy Theater | Music, Dance & Comedy of the Italian Renaissance (December 16-21)
The music, dance and comedy of the Italian Renaissance come alive in this year's Christmas Revels. The Doge of Venice, bored with his reign, runs away with a Commedia Dell' Arte troupe – and zaniness ensues. To win, comment on this post here.
————————————
Win Tickets ($62): Portland New Year's Eve: Beloved Festival Presents Vote for Dancing @ Roseland Theater | The 3-day New Years Celebration That Dares to Reimagine Democracy (December 30)
Vote for Dancing' will highlight a full spectrum of exciting musical and visual performances over two days in Portland. With a lineup that reads like the whos who of the electro-dance circuit, the event will highlight performances with Beats Antique, Thriftworks, The Polish Ambassador, Desert Dwellers, Kalya Scintilla ft EveOlution, CloZee, High Step Society, El Papa Chango and Portland's own, Barisone. To win, comment on this post here.
————————————
Win Tickets ($80): 2017 Portland New Year's Eve w/ Jerry Joseph and The Jackmormons @ Doug Fir Lounge | Two Nights, Rock & Roll (December 30 & 31)
Jerry Joseph has worn a lot of hats over more than three decades in the music trenches – righteous rocker, hyper-observant cultural observer, spiritual & political firebrand, force of nature live performer – but the bedrock of what he does has always been songwriting of the highest caliber. To win, comment on this post here.
————————————
Win Tickets ($204): Seattle New Year's Eve Resolution 2017 @ WaMu Theater | Featuring Above & Beyond, Adventure Club, Yellow Claw & More! (December 31)
This New Years Eve, USC returns with the 6th annual Resolution! Once again, Resolution is the Northwest's destination for a Timeless New Years Eve Party where we celebrate in style. We look forward to a night committed to renewal, restoration, and Resolution. Join us as we begin 2017 with a resolute celebration! To win, comment on this post here.
————————————
Note: People who enter our contests are subscribed to our weekly Thursday events newsletter. You can unsubscribe any time. We do not give your email or info to any third party unless needed to collect tickets or prizes when you have won a contest.
————————————
Our new Portland Events App for PDX Pipeline is now available for iPhones, Android phones and iPads!
Now, you can have all of the great Portland events from our website in the palm of your hand when you're out on the town.
Download the App for iPhone here
Download the App for Android here
–————————————
—————————————————–