From our sponsors: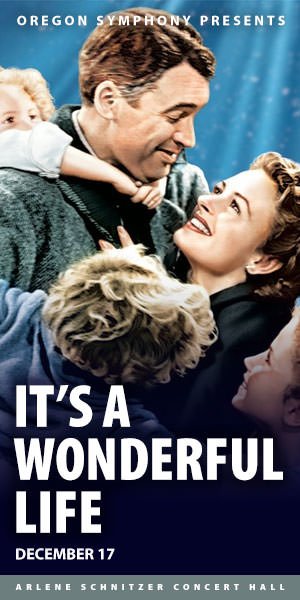 It's a Wonderful Life
December 17, 2016
$30-$115 | All Ages
More info: tickets.orsymphony.org
Arlene Schnitzer Concert Hall
1037 SW Broadway, Portland, Oregon 97205
Everyone's favorite feel-good holiday classic! Jimmy Stewart and Donna Reed star in the timeless tale of a discouraged businessman whose guardian angel helps him discover the far-reaching influence of everyday kindness. The orchestra performs the uplifting soundtrack in real time. Projected in HD, in its original black and white format.
Norman Huynh, conductor